Selecting a Service Provider for a Persona Project
Personas are core to the creation of go-to-market strategy for many companies
Some organizations don't have the bandwidth to develop these in-house and outsource to a service provider
SiriusDecisions recently published a report evaluating vendors that offer these services
Personas are core to the operations for many corporations. As you can imagine, selecting the right service provider to help your company create personas is a decision that shouldn't be taken lightly. When weighing your decision, there are a number of things to consider that we categorize as project and vendor factors.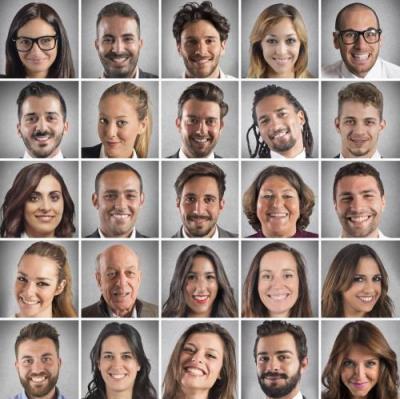 Project factors include how much support you need (based on your internal resources), whether or not you need the service provider to support in the implementation or operationalization of the personas and your timeframe for the project.
Based on what they value most from external support, vendor factors can vary from organization to organization and can include industry experience, company size experience, buying scenario familiarity, and if they're familiar with models and frameworks your company follows (like the SiriusDecisions Persona Framework).
SiriusDecisions recently published a SiriusView that evaluated different service providers that offer persona development services. Excerpts from the vendors profiled can be found below:
Buyer Persona Institute. Organizations with a complex offering that has a high price point and sales cycle longer than three months should consider Buyer Persona Institute. However, organizations with offerings sold through online transactions or at low price points should consider other providers.
Content4Demand. B2B organizations moving from a product-based approach to a buyer persona approach should consider Content4Demand. Organizations that have engaged a content agency on a retainer or project basis will receive greater value from other providers.
DSG Consulting. Companies focused on using buyer personas for sales enablement should consider DSG. B2B organizations that want to precisely follow the SiriusDecisions Persona Framework should seek other providers.
Firebrick Consulting. Technology companies that currently either are market leaders or are being disrupted by aggressive startups – or growth companies that are scaling up their go-to-market programs – should include Firebrick Consulting. However, companies that need a provider to help them execute against their completed personas through campaign deployment should look at other potential partners.
GET LIFT Agency. GET LIFT Agency has a strong methodology for project planning that can benefit marketing organizations with multiple stakeholders. However, companies with deep persona experience that need to augment their personas should seek other partners.
Greenberg Strategy. Companies seeking immersive persona enablement through creative onboarding sessions and workshops, especially for agency partners, should consider Greenberg Strategy. Organizations under $500MM in revenue also should seek other providers for persona development, given Greenberg Strategy's price of development and lack of experience with clients in that revenue band.
Quarry. Quarry focuses persona development on the theory and psychology behind how people make decisions, making the vendor a strong candidate for like-minded clients. Companies that want to leverage previously fielded primary research should seek other providers for their persona development needs.
Categories