Seven Elements of a Successful PRM Implementation
There is very little written about implementing a partner relationship management (PRM) system
A successful PRM project starts with building a well-thought-out implementation plan
Partners and internal end users are not going to adopt a tool if they don't understand why and how to use it
You just signed on the dotted line for a new partner relationship management (PRM) system. Now, what do you do?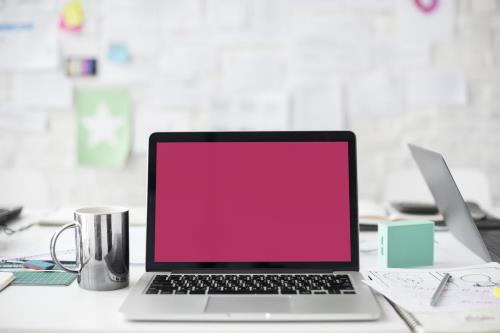 It is difficult for most channel leaders to get through a day without receiving a blog post, email or call from a vendor pushing their PRM system. The hype focuses on the benefits of a single, integrated solution suite that combines the tools necessary to fully support partners (and the partner account managers that support them) – from recruitment and onboarding to demand creation and post-sales services. Don't get me wrong – PRM systems deserve their place as a primary tool in the channel management toolkit. But what these vendors leave out of their messaging is how overwhelming and daunting their implementation – the process of getting them running and adopted – can be to the organization.
Based on my own experiences and those of the many clients we have helped with their PRM projects, the pain can be minimized and your success optimized by adhering to seven PRM system post-selection/design and deployment success factors:
Take time to plan upfront. Based on its overall impact on the success of the project, begin building a detailed implementation plan – with timelines and budget – prior to the selection of a vendor. Among other benefits, taking this step will provide you with a through understanding of how much cost the implementation will add to the total price of the system. Often organizations focus exclusively on the price of the system, not the full first-year cost of their new system. The result is either a huge budget overage or an inability to execute all the tasks required for implementation success, including customization and configuration, data cleansing and migration, integration with other systems, training and support, and promotion of the new solution.
Create a strong, cross-functional team. PRM is often used by the entire business to support channel partners. As a result, implementing a new PRM system should go beyond the channel team. Convening a cross-functional team with accountability for the overall success of the project – from selection to implementation – is an absolute essential. For example, you need a technical team to integrate the system with other technologies, you need people to prepare and migrate the data, and you need people to develop and deliver the communications and training. However, the most important person (beyond the executive sponsor who helps form the team) is the person who leads the project team – the project manager. While it isn't necessary that he or she come from the management ranks, he or she should have a broad understanding of the business, enthusiasm about the project and a proven ability to focus on details.
Use a phased approach. PRM should be launched in stages. Trying to implement too much at one time can lead to delays and even destroy ROI. Start with the functionality (or module) you absolutely must have. Next, prioritize based on what is most beneficial to the company and partners. Also, keeping in mind that channel partners can be unforgiving, give access to internal users first and then launch with partners, once all issues are resolved. Another best practice is to begin with a pilot project that is rolled out to a subset of partners (ensure they are cooperative and patient). Not only does a pilot highlight any improvements that need to be made before a full launch, but obtaining positive testimonials from these early users can drive greater excitement and acceptance.
Make knowledge transfer a priority. Training and communication – two of the most important elements of PRM adoption ­– are often under-planned and under-invested. A system will not deliver the expected benefits if people don't recognize its value to their specific job or feel comfortable using the system. To develop that comfort factor, consider key PRM training best practices: To generate interest and acceptance, begin training and communications focused on how the system will benefit the company and partners before deployment; keep it specific to job roles to increase participation and retention (e.g. sales, marketing, post-sale technicians); and include interactive training with live demonstrations to make it engaging and ensure it remains in place to drive increased usage.
Establish clear data strategies. Most IT implementation failures, including those involving PRM, occur because of poor data quality (i.e. "garbage in, garbage out"). Even before PRM selection, there should be clarity on what data is needed, how good it is, and where it is – as well as its structure (e.g. number of attributes on which the business may want to slice the data). Then, before the actual data is migrated into the PRM, make sure it is clean, accurate and relevant, and that there is an ongoing strategy for keeping it that way (i.e. a data governance strategy). Data concerns must be taken seriously, otherwise they may jeopardize the entire implementation.
Involve partners throughout the process. Organizations need to actively solicit partner (and internal user) feedback, concerns and issues throughout the project, to ensure they do not end up with a system they don't use (or don't use enough). This step includes having a few partners test the system before deployment (user acceptance testing). To ensure no stone goes unturned, the following types of testing should also be included: functionality, performance, integration, data integrity and security. If the system is tested properly, a great deal can be identified and cured prior to deployment, leading to a more successful launch.
Measure, monitor and track. Companies that gain the greatest benefit from PRM adopt a mindset of continuous improvement and view launch as the beginning of the journey. They measure, monitor and track adoption, usage levels, user feedback and the system's effectiveness. Measurement provides the information necessary to keep enhancing user experience and continue to better leverage PRM features, as well as roll out new features, applications and content to keep users coming back for more.
PRM is a tool with huge potential for any company looking to derive higher revenues through indirect channels. However, we have found that achieving the PRM system's full potential depends on the degree to which organizations adhere to these seven best practices.
If you require additional, objective PRM guidance, contact SiriusDecisions for assistance. We have research, tools and best practices that can help your organization take the right next steps toward deriving the benefits of selecting and implementing a PRM system.