SiriusDecisions Sales Leadership Exchange: Key Takeaways for Chief Sales Officers
All chief sales officers (CSOs) plan to grow, but many potential roadblocks stand in their way
Five key growth challenges for CSOs are competition, talent, product, buyers and internal support
Align your entire leadership team to take the actions that will have the biggest impact with a manageable degree of difficulty
At this year's SiriusDecisions Sales Leadership Exchange in San Diego, I announced that our research showed that 100 percent of B2B sales leaders plan to grow year over year.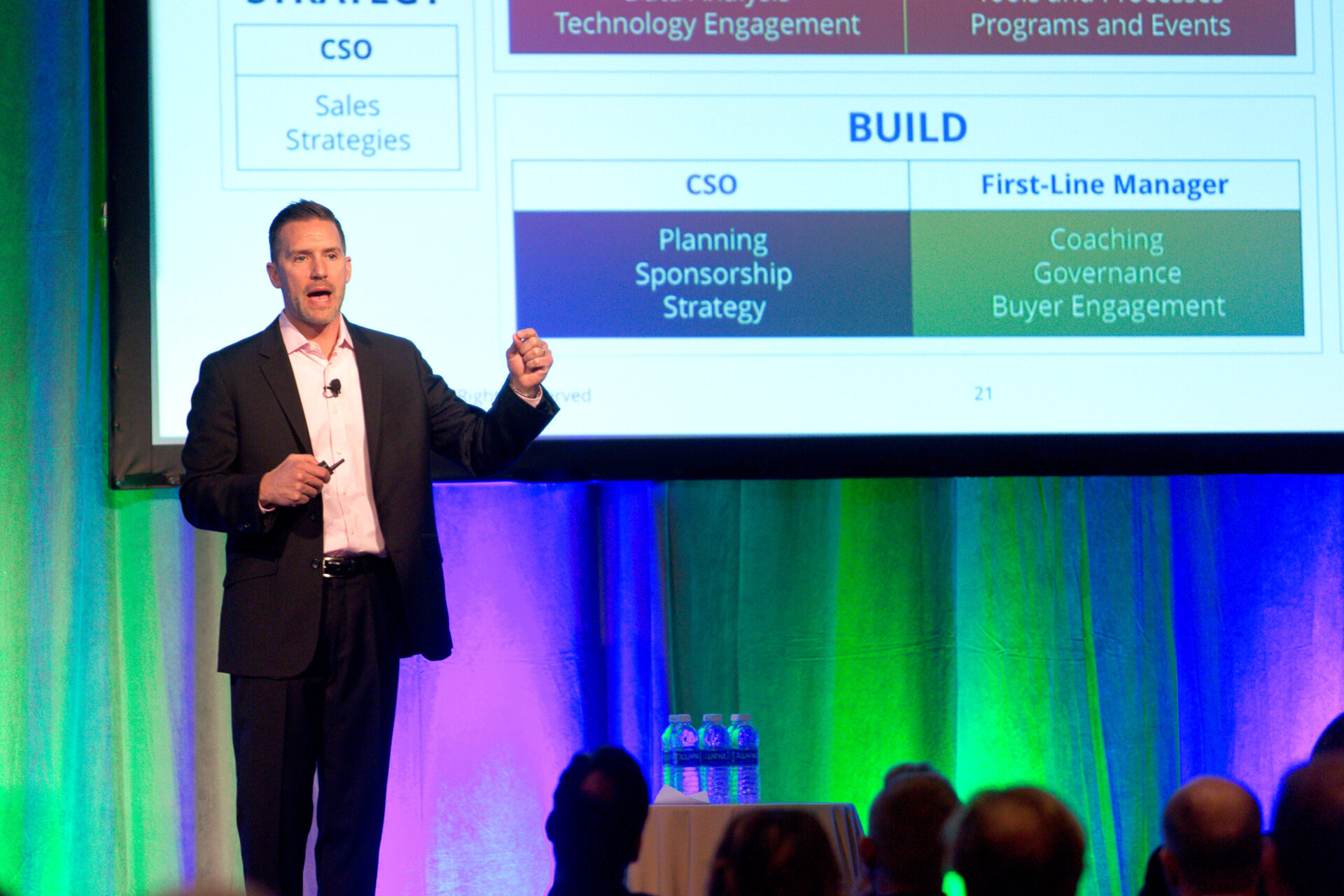 I hope everyone has had a chance to calm down from the initial shock.
If you are a CSO but could not join us this year and are now reading this fact for the first time – pause, breathe, it will be OK.
Joking aside, I know as CSOs you have growth targets, but our data also shows that only about one-third of B2B sales leaders are highly confident they will meet or exceed their growth targets. I know this is where the panic sets in – but don't worry, you are among friends.
Highlighting a problem is never helpful without offering some solutions. Jim Ninivaggi and I presented this data along with the identification of five key growth challenges. They were, in ranked order: competition, talent, product, buyers and internal support. Each challenge contains its own critical issues. Focus on specific growth challenges, not all of them at once, and align your entire leadership team (e.g. managers, operations, enablement, channel) to take the actions that will have the biggest impact with a manageable degree of difficulty. Here are some actions to help combat these growth challenges:
Onboarding. Our data showed a continuing trend of difficulty in finding talent for B2B sales organizations. Even for those organizations that can find the right talent, they still face the challenge of getting those resources competent and productive as quickly as possible. Jim Ninivaggi and Sharon Little introduced the SiriusDecisions Onboarding Model as a tool for sales organizations to construct or improve their onboarding programs, focusing on sales competencies and productivity as well as how to measure success.
Technology. Many sales organizations are increasing their investments in technology, adding features to existing technologies as well as purchasing new ones. Unfortunately, that investment is not translating into high returns. Steve Silver and I made the point that sales leaders need to understand the business and user value of existing technology within an organization's current infrastructure before making any new technology investments. Essentially, make the most of what exists today to drive productivity and growth.
Channel. CSOs all agree that channel relationships are valuable ways to drive growth, many times at an accelerated rate. Growth through your partners comes when CSOs and channel sales leaders take the time to choose partner types based on their growth strategies, rather than by simply adding more partners. Laz Gonzalez and Stephanie Sissler presented the SiriusDecisions Routes-to-Markets Decision Framework, designed to help channel leaders ensure they have the right partners (i.e. partner types and capabilities) to align and execute on the organization's growth strategies.
Guide to leading transformation. At the end of the event, we offered CSOs insight to the five transformational elements needed to design specific functional playbooks aligned to growth strategies: leadership, organization, skills, infrastructure and incentives. The best practices SiriusDecisions presented throughout the event should be incorporated into transformation playbooks to support your ability to execute.
Leading growth is never easy. Hopefully CSOs who attended our Sales Leadership Exchange went home with greater confidence in their ability to meet or exceed their growth targets. If you could not make it to San Diego this year, don't lose confidence, just take a look at our upcoming events and the services SiriusDecisions provides and join your peers in the journey to outperform.
Categories