Interview With a SiriusStar: Bryan Hauptman, Datto (Part Two)
The SiriusStars blog series provides an inside look at how select high-performing clients use SiriusDecisions research and analyst inquiry to increase revenue, meet and exceed goals, and transform their organizations
In this edition, we continue our conversation with Bryan Hauptman, SVP of global sales at Datto
We spoke with Bryan about his tips for other sales leaders, the value of working with SiriusDecisions and the sales technology he can't live without
SiriusStars is an exclusive community of high-performing and highly influential clients selected for their exceptional work leveraging and implementing SiriusDecisions research and advice. The SiriusStars blog series is designed to share the personal and professional world of your B2B peers. In this post, we continue our conversation with Bryan Hauptman, SVP of global sales at Datto. Read the first part of our conversation here.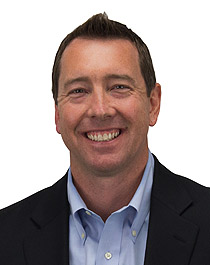 SiriusDecisions: What is the biggest thing you've learned in your current role?
Bryan Hauptman: I learn something every week, if not every day, in this role. It is such an evolving environment from a technology perspective and a general business perspective, and you have to evolve. I used to look at sales leaders as dinosaurs, seeing how they stick to some of the old ways and discount new ways. But if you're not learning and evolving, you're putting yourself at risk – not only your career but also your company and the people that work for you.
I've also learned a lot from a personal perspective. If you build brand equity and treat people well, they will follow you through tough times. I saw this when we had to deliver some harsh news about the transformation we're going through to 150 to 200 people, who then said, "We will follow you because we trust you."
SD: What are your tips for success for other sales leaders?
Bryan: I have a few:
Value time more than anything else. You can always make more money, but you can never make more time.
Try to make emotionless decisions.
Grade your team on attitude and aptitude. Do your team members have the attitude to be successful? Put someone in there with a better attitude and that person will outperform the high performers.
Have a very low tolerance for bad apples. We've had to remove successful sales reps because they were bad apples, but the sales team has been more successful as a result.
SD: Do you find SiriusDecisions events and roundtables valuable?
Bryan: Yes, absolutely. It's good to understand how others are handling the same challenges. Different perspectives and different solutions may validate what you've done. I've left each event with a page or two of notes, and one or two things that I can improve and implement.
SD: What are some of the main benefits you're seeing from working with SiriusDecisions?
Bryan: Beyond knowledge, it's peace of mind. It's guidance and validation. It's hard to be a sales leader in an organization. People come to you for career advice and guidance, but who do you go to if you're at the top? By working with SiriusDecisions and Chief Sales Officer Strategies service director, Phil Harrell, you get another mentor that's been through this before – you don't get that anywhere else. To have that ability to be challenged, to challenge and to be pushed is one of the most valuable assets.
SD: How frequently do you engage with Phil Harrell? In what ways do you engage?
Bryan: Monthly, at a minimum. If I'm looking for validation on something, I run it by Phil. It's almost like a therapy session: I'll ask questions about the most random things he might not have even had direct experience with, like internal expansion and cultural differences – nothing is off the table. Because he's talked to thousands of sales leaders, he has a unique perspective.
SD: What would you tell other sales leaders about why Chief Sales Officer Strategies is a valuable service to buy?
Bryan: At a high level, you don't know what you don't know. We're always challenged with thinking beyond what we know. For most sales leaders, it's hard to ask for help – it's an ego thing. Phil can help you navigate through discussions with your CEO and the board and provide examples of what other businesses did. To me, that is invaluable. Having someone who can be a mentor and give you guidance – you just can't find that out there today.
SD: What sales technology can you not live without?
Bryan: I'd have to go with Salesforce. We just merged with another company that uses their own SFA system, and we're able to navigate the business with that aspect, but I can manage more effectively with Salesforce.
Interested in being featured in a future SiriusStars blog post? Email siriusstars@siriusdecisions.com!
Categories