Interview with a SiriusStar: Karen Loiterstein, SVP Marketing, Enterprise Bank & Trust
The SiriusStars blog series provides an inside look at how select high-performing clients use SiriusDecisions research and analyst inquiry to increase revenue, meet and exceed goals, and transform their organizations

In this edition, we feature Karen Loiterstein, senior vice president of marketing at Enterprise Bank & Trust

We chatted with Karen about her career journey, including her experience leading marketing for a younger organization in a regulated industry
SiriusStars is an exclusive community of high-performing and highly influential clients selected for their exceptional work leveraging and implementing SiriusDecisions research and advice. The SiriusStars blog series is designed to share the personal and professional world of your B2B peers. In this post, we spoke with Karen Loiterstein, senior vice president of marketing at Enterprise Bank & Trust.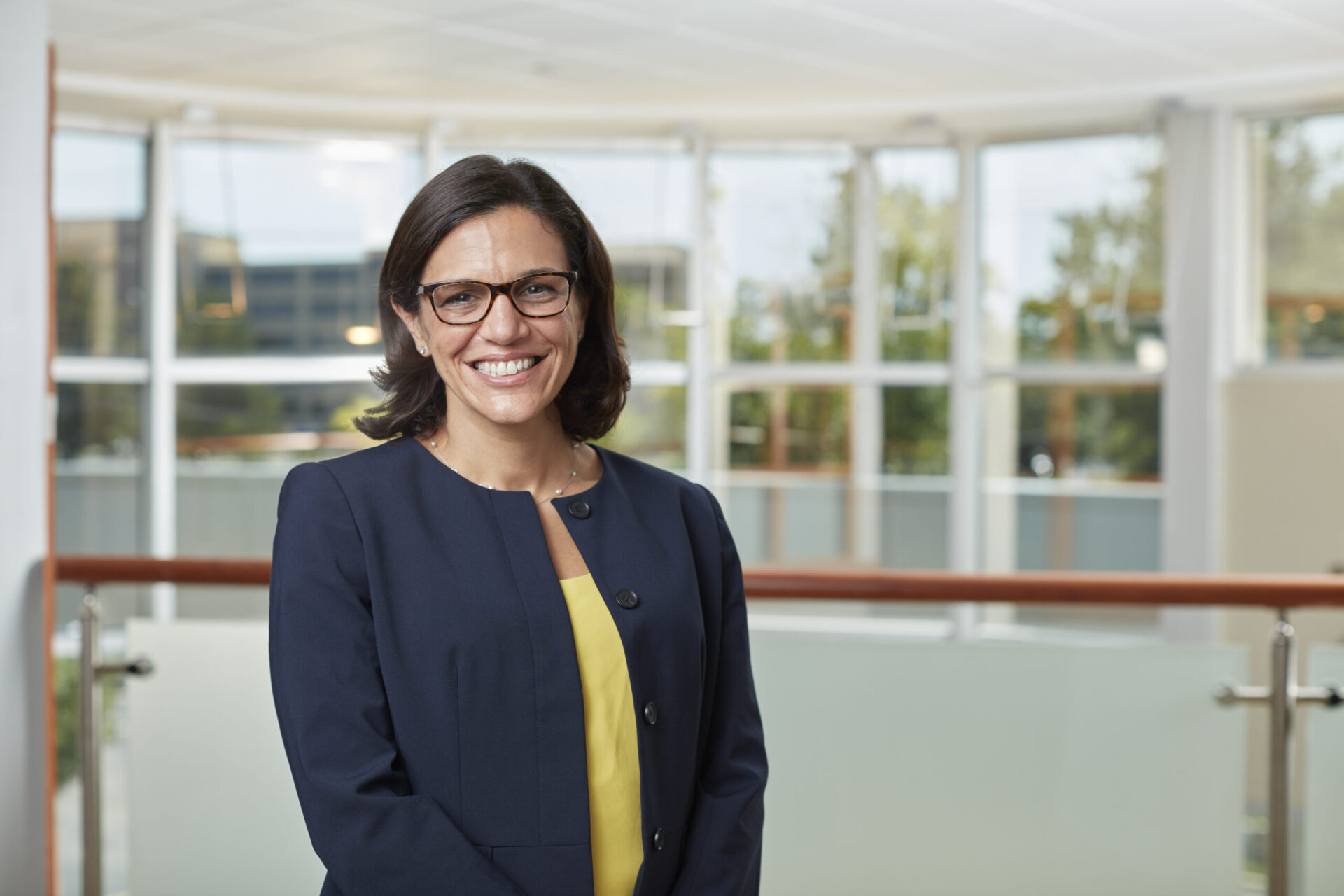 SiriusDecisions: Take us through a day in the life of Karen Loiterstein.
Karen Loiterstein: Typically, I get up at 5:30 a.m. Morning is my best time, so I do some work, and then I work out before I head into the office. I typically have 50-plus emails waiting by the time I get in, as well as a full schedule of meetings. I try to spend one to two hours in the field with salespeople to be a part of their day. Then I tackle meetings with my team, focusing on what our goals are for the week. We'll do some product meetings, and I try to block time to return calls and emails to wrap up the day.
SD: If you weren't a marketer, what would your dream job be?
Karen: Definitely sales! There's no question. That's very much aligned with marketing – you almost have to love sales if you're a B2B marketer. I love the hunt of finding and winning new business.
SD: What is something we wouldn't find on your LinkedIn profile?
Karen: I started my career in law school – completed one year, did an internship for a summer and then walked away. During that time, one of the things I learned about myself is that I love to break the mold. In marketing there are rules, but they are loose, and usually you get to set those rules. Anything that is rigid and involves rules suffocates me. I'm not like many people who work in financial services, but thankfully I work for an organization that embraces that.
SD: Take us through your journey from law school to your position as a marketing leader in financial services.
Karen: I was drawn to marketing in every role I'd been in. I started doing consulting and communications at FleishmanHillard, and I was always drawn to projects positioning revenue generation for the organization. Once I knew that about myself, I really tried working for companies that value that skill set. I quickly learned that there are two types of marketers: those focused on the communications piece and those focused on the demand and revenue generating piece. I have been drawn to the latter, and that's how I ended up here.
SD: What were the biggest challenges you faced moving into leading marketing for a younger organization in a different but equally regulated industry?
Karen: The healthcare and financial services industries aren't that different! It's interesting how similar they are in terms of the amount of data and the technical skill set the salespeople have. The biggest difference is understanding what you can do in an organization that is a fraction of the size of the one you came from. At first, you want those big wins – the home runs – and the biggest thing I've learned from SiriusDecisions and my leadership is that singles win games. Tiny wins make a huge difference in a risk-averse environment.
SD: What are some examples of guidance you've received from SiriusDecisions?
Karen: As a small company, one of our biggest challenges is having a limited number of resources. In the past, I worked with more than 150 other marketers who were all in my department. But now, with a smaller team, it's invaluable to tap into best practices and see what other leaders are doing as well as validate the decisions I've made as a new senior vice president and new leader in the industry. Bob McKinnon's [segment director, Financial Services, at SiriusDecisions] knowledge of financial services helped immensely. He'd say things like, "This is your first board meeting, so let's talk about what that's going to feel and look like." He knew what to expect and anticipated things I wouldn't have been able to think of on my own.
Another thing that comes to mind is creating a marketing dashboard to show marketing attribution. Before that, we struggled to measure and show the value we added. One of my first big "singles" at Enterprise Bank & Trust was being able to show that there can be marketing attribution for closed-won business.
I tell Bob this all the time, but one of the first things I did when I started at Enterprise Bank & Trust was to work with SiriusDecisions, and it was one of the best decisions I've made. Recently, he has helped us leverage our budget in a way that has saved us money by avoiding shortcuts and helping us with workarounds.
SD: What is the future of marketing in banking?
Karen: I think the future will involve leveraging marketing to position products to grow the core market. It's a specific skill set that takes experience and strategy. Organizations that take that position with their products are seeing huge revenue success. Right now, like many industries, everything is focused on ease of doing business in financial services. With that in mind, I think we're going to see a lot more focus on product positioning.
SD: Finally, what TV show have you recently binge-watched?
Karen: Law & Order! I like SVU – I've almost watched all of them!
Categories