Six Key Areas That Should Drive Portfolio Marketing's Agenda in 2018
Portfolio marketers are responsible for buyer and market insights that inform go-to-market decisions
SiriusDecisions has identified the issues that should drive the agenda for portfolio marketing leaders in 2018
There are six key areas portfolio marketers must focus on to drive audience-centric transformation
Across the B2B landscape, organizations are recognizing the need to be audience-centric to stay ahead of the competition and drive sustainable growth. Yet in a recent SiriusDecisions study, only one-third of portfolio marketing leaders ranked transforming from a product- to an audience-centric go-to-market strategy as their top focus. To remedy this misalignment, portfolio marketers must focus on six key areas to drive audience-centric transformation in 2018: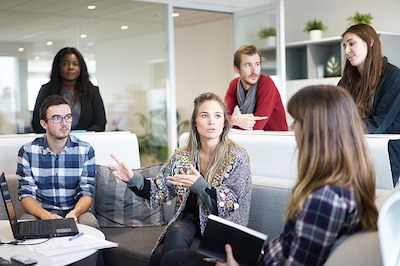 Clarify the role of portfolio marketing in go-to-market execution. As a cross-functional process, go-to-market execution has challenges that occur in the early stages in which high-quality inputs about the audience, buying needs and portfolio alignment are required to drive optimal outputs downstream. This is when the role of portfolio marketing is critical. If we put product in, we get product out. If we put audience insights in, we'll likely get audience-centric campaigns and programs.
Understand buying groups. Buying groups are formed to address an organization's needs and are characterized by the different personas involved. It's not enough for portfolio marketers to provide insight on just the primary buyer personas. With the rise of account-based marketing and the importance of buying groups in the new SiriusDecisions Demand Unit Waterfall™, it's crucial for portfolio marketers to cover entire buying groups to help ensure that demand creation strategies reflect the collective and separate behaviors of all the various personas.
Leverage needs dimensions in messaging. Much of B2B content touts the offering and addresses persona needs only at the functional level, leaving a gap in what the persona cares about from a business or personal perspective. With a full understanding of the persona's needs along with the organizational, functional and individual dimensions, high-performing marketers develop messaging that creates a strong emotional connection while highlighting business and personal value.
Take a strategic approach to launch. Too often, launch is a linear process – a throw-it-over-the-wall or tactical checklist approach. Our research shows that best-in-class organizations are re-engineering their launches to make sure they achieve the right audience impact. Successful launches are carefully planned to align with existing campaigns and the organization's goals and objectives for each audience segment.
Close the sales knowledge gap. How can organizations minimize ad hoc and random acts of sales enablement that have little impact on sales? Best-in-class portfolio marketers are partnering with sales enablement and other marketing teams to adopt a well-defined and repeatable sales knowledge transfer process that includes programs, training, content assets and communications that help reps identify and engage with target buyers at each stage of the buyer's journey.
Establish portfolio marketing's range of responsibilities. In high-performing organizations, the portfolio marketing function serves as the catalyst for driving audience-centricity. This requires portfolio marketing to move beyond being a tactical function to take on responsibilities across the core disciplines of go-to-market strategy, personas and buyer insights, portfolio messaging and content, bringing offerings to market, and sales knowledge transfers.
Portfolio marketers are stepping up to embrace a much more strategic role that influences innovation and drives the organization's go-to-market strategy. Clients of SiriusDecisions' portfolio marketing service have access to the brief Portfolio Marketing: Planning Assumptions 2018 and detailed research in each of the six key areas of focus. If you're not a client, contact us for more information.
Categories