Six Things I Wish I Knew When I Was a CMO
A professional advisory service for marketing, sales and product functions is the best kept secret in B2B
The savviest B2B companies are investing in professional advisory services to help solve longstanding marketing, sales and product challenges
To be the best marketing, sales and product function, you need the best practices, benchmarks and advice
When I first joined SiriusDecisions, someone asked me whether I was a former client, and if not, why not? Well, that was fairly simple. During all my years as a successful CMO at a FTSE 100 Index-listed business, I'd never come across the concept of the advisory service for marketing, sales or product professionals. I had no idea that peer-level support existed for precisely the challenges that were sitting on my desk. How can I help achieve sales and marketing alignment in my organization? How can we grow demand, match offerings and solutions with customer and buyer needs? How can we be sure to invest in the right technologies? These are only a few of the same challenges that we see B2B leaders facing all the time.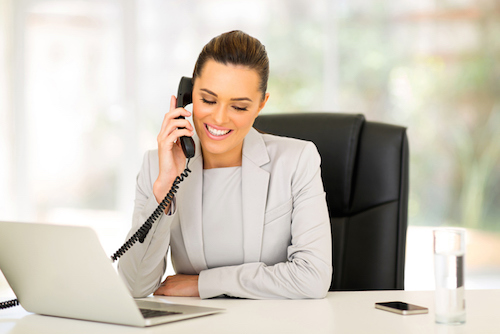 If I had encountered a professional advisory service during my time as a CMO, I would have thought, "I am being paid to solve these issues alongside (on a good day) my sales and product peers, so if I don't know all the answers, I must be failing." When it comes to my personal life, however, I will quite happily call in an expert – I don't to try and solve every problem by myself. The job of the CMO is to direct, orchestrate, motivate, lead and strategize – but we can't be masters of every piece of the puzzle. So, why would I not apply the same rules to my professional life as I would so easily to my personal life?
Interestingly, even when I decided to join SiriusDecisions, I still don't think I understood the true value of the advisory service. But from my very first day, however, I witnessed the value we bring our clients and how far reaching and multifaceted that value is. Therefore, I feel duty bound to let everyone in on this secret.
Here are six things I wish that someone had told me when I was a CMO:
Don't make things up as you go along. Most challenges in B2B marketing have been solved before, so don't reinvent the wheel. As former practitioners, we have either dealt with the issue firsthand or counseled clients through the very same challenge. All of this received wisdom is documented in the form of research. By research, we don't mean dusty old reports – we mean real insight that has been distilled into practical and implementable tools and frameworks ready to use within your specific business context. For example, The SiriusDecisions Demand Waterfall™ has been adopted by the B2B sector as the industry best practice in lead management and addresses the underlying problem of sales and marketing alignment. Our marketing ecosystem model helps CMOs look beyond names on org charts to create a high-performance marketing engine and view their organization as a set of interdependent workflows and capabilities required to optimize output. In short, we help leaders look at old challenges in new, best-in-class ways.
Don't try and guess the future. With so much change in B2B, it's not easy for a busy marketing leader to stay current and distinguish the latest fad from a trend that becomes a key ingredient of high-performance marketing. SiriusDecisions can tell you what actions you should be taking to stay ahead of the right curve and balance your investments.
Peers are invaluable. SiriusDecisions brings together communities of people with a singular purpose – growth. Through our network of events, we have seen a genuine client community emerge. It turns out if you put likeminded professionals facing the same challenges together, they enjoy sharing their concerns and successes and take these learnings straight back into their teams.
We all need a confidant. I sometimes found being a CMO rather lonely. I spent a lot of my time listening to and solving my teams' problems, but there was no one I could confide in about my own business problems. We all need a confidant – whether it's to blow off steam, use as a sounding board or stress-test our approach. I estimate about 50 percent of my calls with clients are of a confidant nature; the reassurance from an outside expert who has lived through the same business or professional challenge is invaluable.
Be able to validate your decisions. Some leaders make great decisions instinctively, but external validation is the key to confidence and to driving success in a data-driven world. The SiriusDecisions Command Center® our online benchmarking tool, shows metrics of what your peers are doing and their results, so you can be equipped with the validation you need to set realistic goals, justify a business case, avoid common pitfalls and lead your teams to success.
Get to value fast. I got good results when I was a CMO, for sure. But the million-dollar question is – could I have gotten there faster? Well, as much as it pains me to admit, yes. Through using best-in-class solutions rather than reinventing the wheel, opening my internal view to external best practices and benchmarking, I could have been more impactful and more efficient. The savviest clients are those who maximize their time with our advisors and embed them into their organizations. And we see it in their results – they are the B2B marketers who are outperforming their peers.
To find out how to engage with an expert who has the tools and know how to help you with the challenges you currently face, please contact us.
Categories