Stacking Up Channel Technology
As suppliers continue to transition from an on-premise model to the cloud, other technology trends are also emerging
With any technology, integration is essential in order to allow partners to maintain an efficient workflow
Important channel technologies include PRM, CMM and CDM, but others should also be considered
As channel partners struggle to keep pace with suppliers that are transitioning from an on-premise model to the cloud, there is another change taking place within the tools and applications used in B2B channels between partners and suppliers.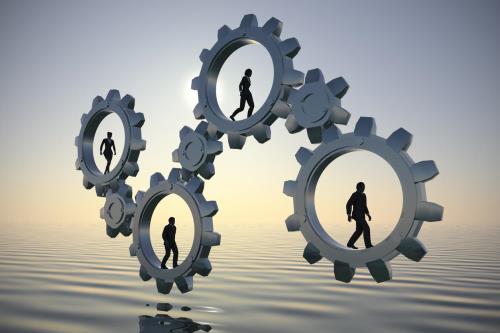 These applications include partner relationship management (PRM), which is used to manage partner relationships, point solutions that help partners create joint business plans, through-partner automation, analytics platforms that report point-of-sale (POS) data, and incentives solutions that manage both front-end and back-end processing of channel incentives. The overall change taking place has to do with the increased adoption of these platforms and how suppliers are now requiring increased interoperability between many of them, seeing them as a common stack that services partners.
Integration is key for many suppliers we work with, primarily because most partners want to live in one application and access processes from a single point of entry. If partner-facing approaches are not integrated, partners must log in several times to access supplier content or claim their market development funds (MDF). Below I've laid out three channel applications employed by many B2B channel suppliers. This is NOT a comprehensive list. It represents only a few examples, but important ones nevertheless of some of the leading channel technology categories. It also describes how suppliers are asking vendors to integrate them.
PRM. PRM has been around for at least for 20 years. It started as a tool to help partners register deals and keep their profile information and has evolved to a 360-degree view of partners and their sales activity. Some PRM platforms also include learning and certification tools, as well as some marketing and incentives functionality. Key integration points: Everybody wants integration between PRM and sales force automation (SFA) systems, but it's not easy! This is due to the reality that partners use multiple sales force automation (SFA) applications. Whether you're integrating a PRM platform with the supplier's SFA system or to each partner's SFA system, this integration can get messy fast. Because most suppliers use a separate SFA application internally, at the very least it's important to be able to connect to Salesforce.com, Siebel and other similar systems that companies use to manage direct and indirect opportunities.
Channel marketing and management (CMM). For many suppliers, CMM is the demand creation engine that fuels partner-led marketing in the channel. CMM solutions range from basic marketing platforms tailored to partners that include a limited set of tactics (e.g. outbound email, digital marketing) to robust platforms used by suppliers in alliance. Key integration points: Top on the list for many suppliers is integration between a CMM platform and its channel incentives management application – the tool used to manage the proposal, claiming and proof-of-performance processes for channel incentives. However, the connections don't need to be that complicated. In fact, just offering a window into a partner's MDF balance before they use their CMM application to execute a marketing activity would suffice for now.
CDM (channel data management). This may be a new category for most, but the concept has been around for a while. CDM platforms represent the applications used by channel sales and marketers to collect channel data. Initially used to pull POS or sales-out data, many had limited point functionality. But there has been a lot of work done to evolve these tools to become powerful analytics engines that can help supply chain, marketing, sales and operational functions across the board. Key integration points: Integrating lead data with closed sales gives suppliers a chance to calculate sales and marketing program ROI, but many companies have tried this and repeatedly failed. It isn't that the data isn't there and can't be captured – it's just that many suppliers don't execute their campaigns the same way, nor do they collect leads the same way. Instead, some really smart channel marketers are now using historical data to create propensity models and feeding these lists into CMM platforms to drive greater effectiveness. Now we're talking integration!
There are many points of integration between these and many applications that we haven't even mentioned. Slowly but surely, these will form connections to each other – and maybe there'll even be one vendor out there who can provide us a true channel-as-a-service solution, and we can stop worrying about taking the "Lego approach."
Categories