Summit 2015 Highlights: Activity-Based Sales Enablement
How many tech tools does it take for a rep to prepare for, execute and follow up on a sales call?
Reps spend too much time on low-productivity tasks, which lowers the time they can spend selling and engaging prospects
Activity-based enablement starts with understanding reps' activities, then maximizing efficiency and optimizing effectiveness
Question: How many tech tools does it take for a rep to prepare for, execute and follow up on a sales call?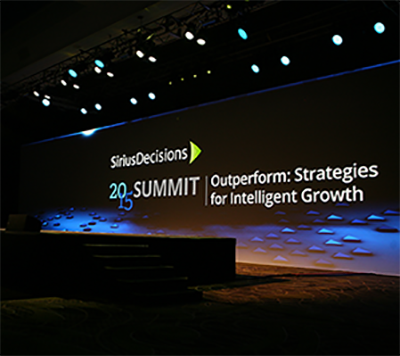 Never thought about it? Well, Jim Ninivaggi, service director of SiriusDecisions' Sales Enablement Strategies service, has. His answer: As many as nine.
Along with Steve Silver, research director for SiriusDecisions' Sales Operations Strategies service, Jim pondered this issue and its ramifications during a session today on "Activity-Based Enablement: Helping Reps How and Where They Work" at Summit 2015 in Nashville.
Recounting a day in the life of a sales rep, Jim listed all the activities a rep might need to do BEFORE even getting to the serious business of an actual sales call:
Check calendar to get a sense of the day's appointments
Check SFA platform to see if any new leads came in – and several leads are there
Send an email in response to a lead
Log into LinkedIn to review the lead's profile
Log into sales portal to get email template and product overview
Send an email to the lead
Back to the SFA platform to log an activity (sent the email)
Back to sales portal to get a call planning template, latest pricing and product information for the call
Check the sales intelligence tool for recent announcements (mergers, financial results, leadership changes, etc.)
Before leaving for a sales call, check Google maps to see how long it will take to get there, and find a nearby coffee shop
You get the idea. All these activities require a sales rep to constantly interrupt his or her momentum to open one application, get something done, then close it and open another. The costs are cumulative – reps spend an inordinate amount of time on low-productivity tasks, which lowers the time they can spend selling and effectively engaging prospects.
"CIOs and CFOs often tell us, 'We don't care about the time reps spend on administrative issues.'" said Steve. "That's music to competitors' ears. Every hour a reps spends on unproductive, low-value activities, they lose to their competition."
To remedy this productivity black hole, Jim and Steve introduced the concept of activity-based enablement, which starts with a deep understanding of the activities your reps are doing, then exploring ways to maximize the efficiency and optimize the effectiveness of those activities.
Just as a word processing program might supply the user an array of functions – spellcheck, formatting options, the ability to email or create an HTML version of the document – activity-based sales enablement integrates the functions reps use every day, in order to streamline tasks. Elements of activity-based enablement include:
For pre-sales call planning. Provide a virtual workspace that reps can use to do all their day-to-day activities. Include access to external systems like social media, provide just-in-time asset recommendations, and enable auto updates to the SFA to ensure a single point for data entry.
During the call. Provide portable tools that facilitate the conversation. Consider arming reps with tablets that can be used to capture key conversation points. Build sales content into the device, as well as the ability to configure quotes and proposals in real time.
After the call. Create a sales support function that provides reps what they need to keep selling. This should include a help desk to troubleshoot problems with sales applications; just-in-time learning and technical training; and a streamlined pricing and legal process.
"Improving the productivity of your salespeople should always be part of a growth strategy," said Jim. "And productivity is the one foundational growth strategy that is 100 percent within your control."
Categories