Summit Europe 2016 in Pictures
SiriusDecisions was honored to welcome EMEA's leading B2B marketing, sales and product professionals to our 2016 Summit Europe
Delegates learned from their peers and analyst experts about a range of topics critical to delivering business growth
Here is a virtual scrapbook of all of the excitement at this year's Summit Europe
SiriusDecisions was honored to welcome EMEA's leading B2B marketing, sales and product professionals to our 2016 Summit Europe, held at the Hilton London Metropole on 26 and 27 September. Delegates took full advantage of the opportunity to sharpen their companies' skills by learning from their peers and analyst experts about a range of topics critical to delivering business growth. Here is a virtual scrapbook of all of the excitement at this year's Summit Europe.
The first EMEA ROI (Return on Integration) Honors recognized European organizations that have achieved strong sales, marketing and/or product alignment, resulting in improved company performance. The award winners included Chris Boorman, chief marketing officer, and Chris Vercelli, chief sales officer, Automic; and Amy Perras, director of global marketing, Iron Mountain.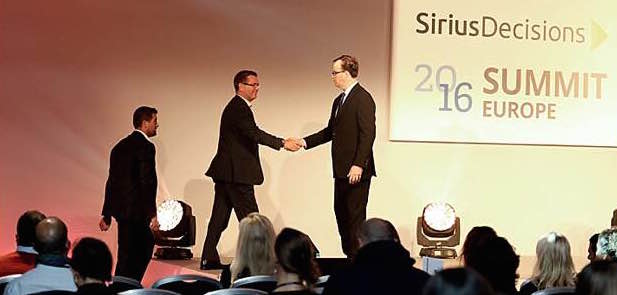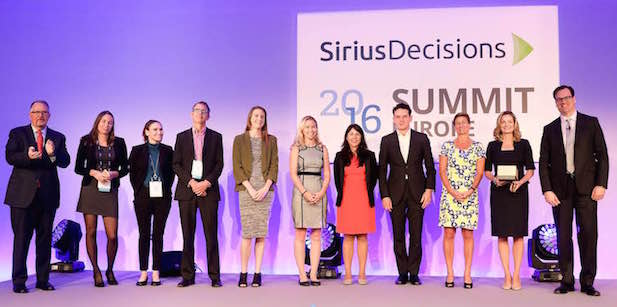 Tony Jaros moderated "The EMEA Revenue Engine: A Practitioner Chat," which included Ms. Perras of Iron Mountain; as well as Sandrine Rollin, senior manager marketing and head of EMEA demand centre, NetApp; and Carl Robertson, vice president global segment marketing, Tata Communications.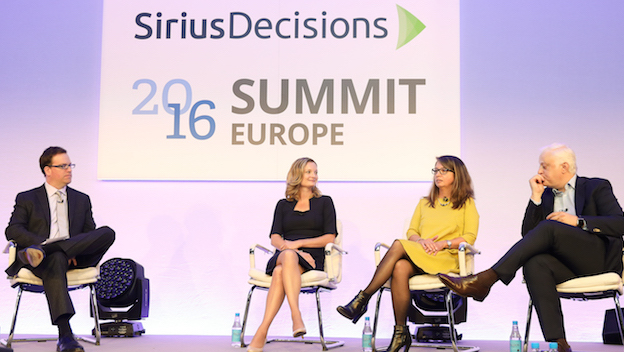 A mainstay of Summit, sponsor case study sessions offered attendees a chance to get a close look at sales, marketing and product functions at leading organizations.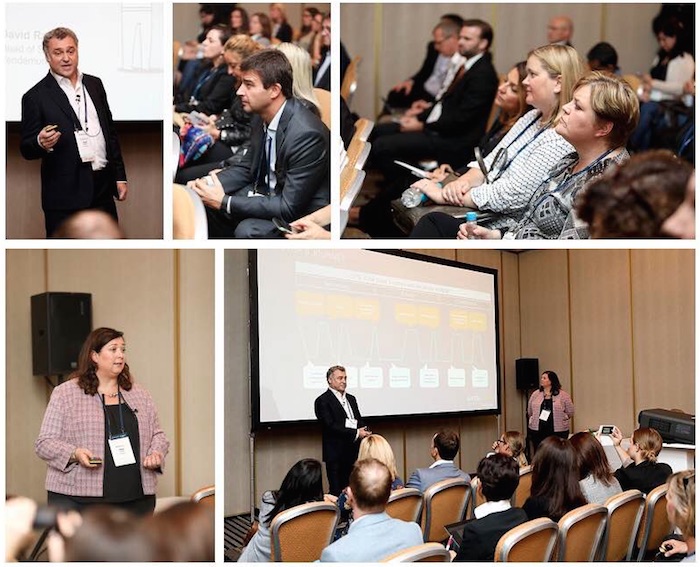 After a long, stimulating day taking in cutting-edge research…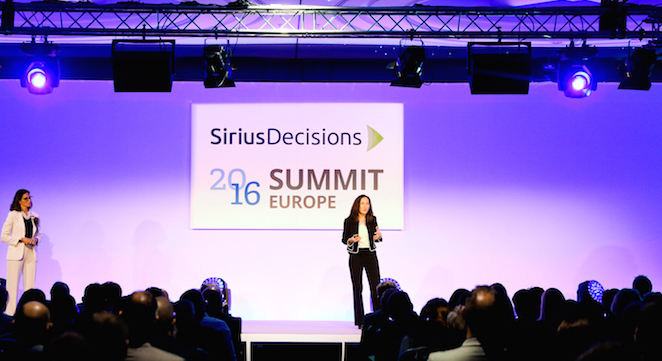 …mixed in with plenty of opportunities to network…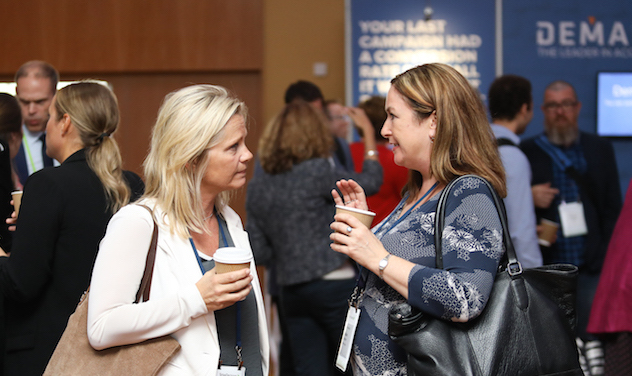 …delegates got a chance to eat, drink and be merry at the music-festival-themed Green Tie Gala.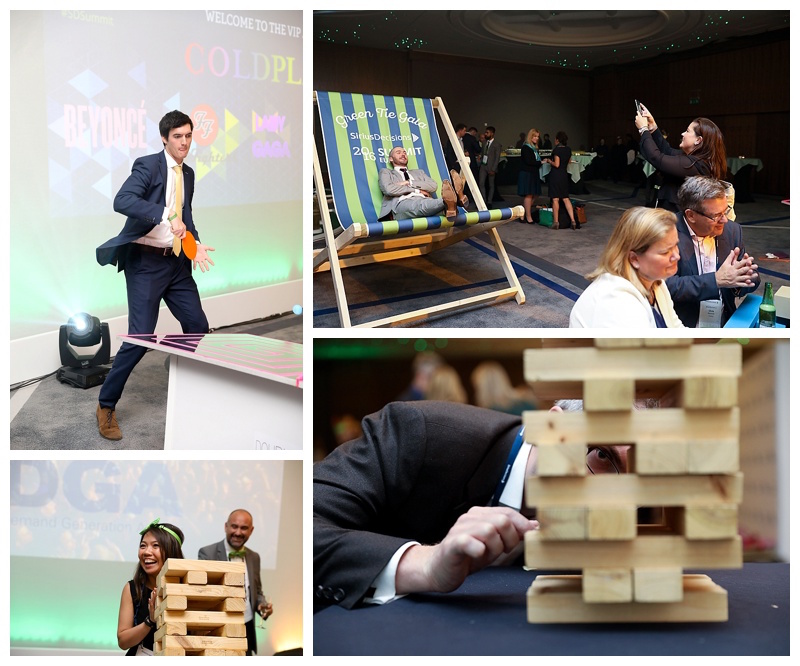 Many thanks to all the delegates and sponsors who attended Summit Europe 2016! Please visit the SiriusDecisions events page for information on additional upcoming events, including the 2017 Summit in Las Vegas on May 16-19 and the 2017 Summit Europe in London on October 4-5.
Categories