Tech Interview Spotlight: Customer Advocacy
Customer advocacy technologies can help organizations better manage the entire advocacy process
Spencer Duncan from Ceridian discusses his organization's experience in a recent interview
When evaluating platforms, consider integration with existing internal systems
As customers increasingly leverage technology to seek peer-to-peer recommendations and reviews to help make buying decisions, B2B organizations also can take advantage of tools to optimize their customer advocacy efforts.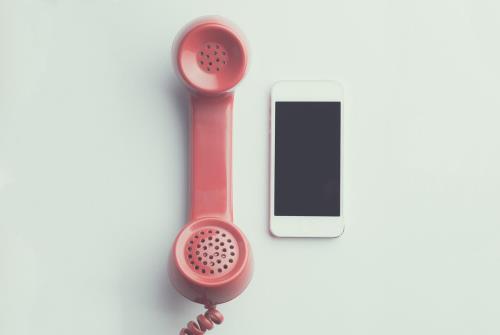 Customer advocacy and reference platforms have become a valuable component of many organizations' tech toolboxes. They "enable marketers to define their requirements on the basis of the buying scenario they are trying to address and ensure the right assets are used at the right point in the buying cycle," as Melissa Archambault recently explained in her blog post "Customer Advocacy Platforms: Nine Questions to Ask."
What's a real-life deployment of this technology like? What are the most important benefits? To get a firsthand account, I recently interviewed Spencer Duncan, North American Reference Coordinator at Ceridian, a Minneapolis-based provider of human resources software and services.
Before joining Ceridian in February 2015, Spencer worked at an organization that lacked a robust system for tracking customer advocacy activities and awarding users. Ceridian – where he developed the organization's formal reference program – offered "great tools, great leadership and a vision" for customer advocacy, he recalled. Ceridian used Influitive, an advocate marketing platform, to recruit advocates and fulfill requests for customer references.
However, while the platform worked well, it wasn't enough on its own. "We would get a reference request from sales and have to manually plug it in and complete an activity in Influitive," Spencer said, adding that there were many other areas where additional functionality would be useful.
"We also didn't have a central place for our sales and marketing teams to input their reference requests," he added. "Requests went through email and Salesforce, but it was a crude system."
To fully leverage the power of customer advocacy and reference technology, Ceridian purchased RO Innovation's offering, which integrates with Influitive to provide additional process rigor, efficiency and sales enablement.
RO Innovation serves as the back end of Ceridian's customer reference program, Spencer explained. He and his team can conduct detailed targeting and send the data to Influitive, which serves as the customer-facing tool.
Sales reps still request customer references through Salesforce, but now they enter Ceridian's RO Innovation instance, which is dubbed the Success Portal. "It's like walking into a grocery store," Spencer said. "You can see what's available on the 'shelves' and click to see who is the best match for your specific request – for example, is it a manufacturer with more than 2,000 employees? – and then proceed to the checkout."
Meanwhile, on the front end, more than 3,000 of Ceridian's users visit a customer community (powered by Influitive) at least annually. Users can network with each other and view available "challenges" (i.e. reference and advocacy opportunities) that can earn them points for activity completion.
The RO Innovation's platform integrates with Gainsight, the customer success software that Influitive uses. Through this integration, Ceridian's customer success managers can obtain calls to action for helping their customers become more successful. They can also view the current satisfaction status of each customer (green, yellow or red) within the reference request portal.
"That's helpful for requesters because our customers can change on a weekly – if not daily – basis," Spencer pointed out. "Someone who's a reference today might not be a reference tomorrow if they had a bad experience."
Overall, he believes that integrating multiple systems has delivered greater stability and an optimized experience for customers, sales and marketing.
"I love to connect people – I hope that the growth of customer reference platforms is a continuing trend," he said. "There is investment in the technology, but it's still a small niche technology compared to other things out there."
Categories