Technology Investment: Latest Trends in B2B
SiriusDecisions surveyed 400 organizations to analyze technology budgets and adoption
Fifty-nine percent of marketing and sales technology budgets increased by 5 percent or more
The software and hardware industries retain flat marketing and sales tech budgets
SiriusDecisions recently conducted a survey of 400 B2B and B2B2C organizations across multiple industries and revenue bands. We specifically targeted marketing and sales professionals with roles in operations, demand creation, channel and enablement – looking at technology budgets and investments. These functions within marketing and sales tend to be heavy users of – and investors in – technology. As such, they provide valuable insight into technology investment levels as well as the actual technology being used within these functions.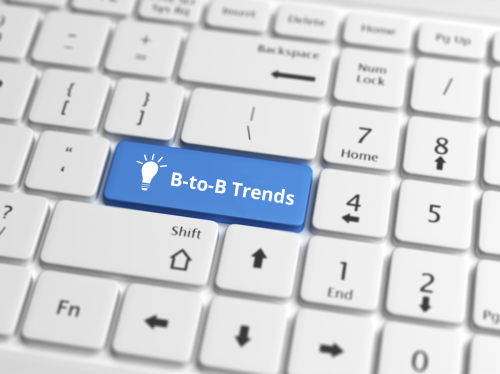 To understand investment levels, organizations must first establish a baseline for technology budgets. We asked respondents how their technology budgets had changed during the last 12 months. The chart below shows that we can see the results with the data split by revenue in two ways: revenue above and below $750 million (green shades) and revenue above and below $2 billion (blue).
Increase. Across all revenue bands and industries, 59 percent of organizations increased their technology budgets by 5 percent or more, and an additional 26 percent increased technology budgets between 1 percent and 4 percent. Keeping with recent trends, this finding shows that spending on technology continues to increase and, more importantly, that sales and marketing organizations are increasing the size of their technology footprints within their respective functions.
A different picture emerges when this same data is looked at through an industry filter.
Flatline. Among organizations that reported no change in their technology budgets, the software (yellow) and hardware (grey) industries lead the pack with 42 and 34 percent, respectively). Organizations in the software industry are typically early adopters of marketing and sales technology, which can partly explain this consistency in spend. Early adopters have had more time to establish a marketing and sales technology infrastructure, consolidate it and drive efficiency out of it.
Decrease. Across all organizations of all revenue sizes, only 1.25 percent decreased their technology budgets. However, 10 percent of respondents from the hardware industry had decreased their budgets. Some of this decrease can be attributed to consolidation of multiple, duplicate systems and the retirement of older, more expensive on-premise systems that have been replaced by more cost-effective cloud applications. This observation is further reinforced by our data, which shows that hardware organizations had the smallest percentage of respondents saying that they are spending more of their technology budget on augmenting the existing infrastructure. Additionally, they had the second highest number of respondents – 33 percent – stating that their organizations spent more than half of their technology budget on new technologies.