The Channel Is Not a "Field of Dreams"
"If you build it, they will come." This line was made famous in the film Field of Dreams, which tells the story of an Iowa corn farmer who builds a baseball diamond in his fields. Near the end of the film, countless cars can be seen approaching the field, fulfilling an earlier prophecy: "People will come … they'll come to Iowa for reasons they can't even fathom."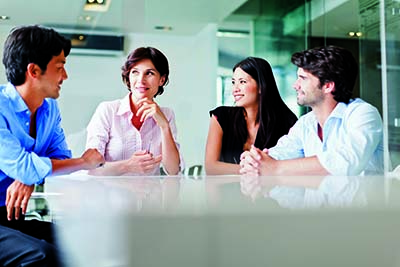 Unfortunately, the channel is not a "Field of Dreams." You can build an impressive channel program, invest in industry-leading technology, systems and tools (e.g. partner relationship management, learning management system, channel management and marketing), offer generous benefits, and establish a comprehensive partner onboarding program – yet these alone will not bring your partners to the game after they have signed the contract. The reality is that all these can be built, and still no one will come.
Often the critical missing element for channel success is partner engagement. Companies with strong and thriving channels have developed ongoing and proactive engagement strategies that keep partners coming back to engage with the supplier. If you are looking to improve partner engagement, consider including these sometimes underutilized tactics in your partner engagement plan:
Extend invitations. Invite channel partners to engage. This can be done both formally and informally (via social media, for instance) and individually or in a group setting (e.g. an established online partner community within your portal).
Phase engagement. Map engagement activities to the phases of a developing channel partnership. Just as one would map the right activities and assets to the buyer's journey, one should map the right engagement activities to the partner's journey.
Bidirectional communication. Stop and listen to what partners have to say. Facilitate knowledge-gaining conversations. Listening to partners and tailoring engagement tactics to individual partners' unique needs and situations can improve the partnership and strengthen the bonds of the relationship.
Whole-company focus. To propel success, focus beyond the partner's sales organization. Extend engagement across the whole company. This can include formulating engagement strategies to deepen connections with the larger team that makes up the partner's business (such as business owners and pre-sales technical, marketing and post-sales technical staff members).
Reward connectedness. Developing programs that tie incentives to engagement goals and milestones can improve engagement by motivating desired behavior. Start rewarding internal channel teams for proactive engagement efforts with partners, while also rewarding partners for participation in engagement connections.
While partners may not come to your channel programs on their own – and will most definitely not come for reasons they cannot fathom – they will come if they are invited, encouraged and rewarded for making the journey.
What tactics are you using to keep your partners engaged?
Categories