The Importance of Hidden Personas in the Healthcare Industry
Let's face it – healthcare is a complex industry. Not only are healthcare marketers strapped with some of the most challenging regulations in the country, healthcare organizations are often highly matrixed – leading to decisionmaking as a "team sport." It's not unusual for a healthcare marketer or salesperson to think they have a hot prospect…only to have their stellar efforts derailed by a stakeholder they didn't even know existed.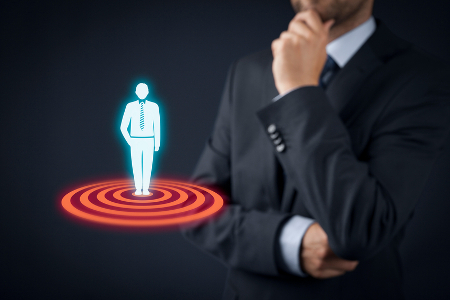 I call these the "hidden personas" in healthcare. These buyer personas might be outside of your typical target personas, or even outside of your prospect's usual stakeholders, but ultimately, they may hold the keys to your marketing and sales success.
For example:
A health plan may be selling to the director of benefits in the HR organization, but the final decisionmaker is really the CFO
A healthcare IT organization may be selling to the CIO – but what if he or she is ultimately accountable to a physician advisory board?
Even if you are aware of these key influencers, how can you reach them? They may be behind the scenes or notoriously difficult to reach…like trying to find Waldo in one of those illustrations from the '90s.
This is where it's imperative for your marketing and sales organizations to understand not only the nuances of the buying cycle, but also exactly what type of information is required by each stakeholder involved in the process, at each possible inflection point.
A couple of thought-starters:
Can you provide your champion with information and resources that can be used to socialize the idea internally? For health benefits, that might mean directly equipping the director of benefits with spreadsheet comparisons and graphs, not to mention a quick summary in words the CFO will respond to. Not only are you making your prospect's life easier – you're ensuring your message will resonate with the key decisionmaker.
Can you find watering holes for the key internal influencers? It might be worth your time to read physicians' reviews of your software on an online portal (e.g. Doximity), as it may provide you with additional insight into issues, concerns and hot buttons. That way, if you have the opportunity to present your software to a physician advisory board, you have the context to add to the discussion.
Obviously, there is intricate work to be done here on value proposition and persona development – but once you've completed it, you'll never believe you struggled to locate your hidden healthcare buyer personas.
Categories