The Pace of Account-Based Marketing Accelerates
Interest in account-based marketing (ABM) is accelerating
SiriusDecisions recently completed a research report on the current state of ABM within B2B organizations
Organizations must make balanced investments in technology, people and processes to support ABM
In a post from January 2014, "Are You Ready for Account-Based Marketing?", I discussed how the search term "account-based marketing" appeared on Google Trends for the first time. Fast-forward 18 months to today, and you see that the interest in account-based marketing (ABM) is accelerating. Source: GoogleTrends June 2015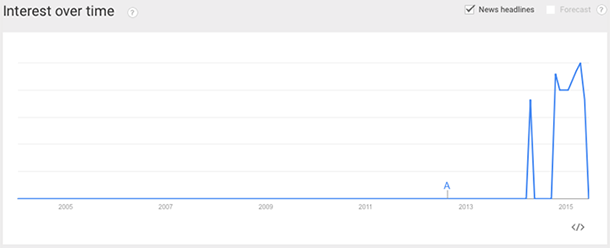 This momentum isn't confined to search terms alone. I'm seeing approximately 2 – 3x more posts on my Twitter feed for the term "account-based marketing" and with hashtags #ABM or #accountbasedmarketing than I did 18 months ago. This growth is being driven by more ABM practitioners' postings as well as well as tweets from emerging technology and service vendors in this space.
To better examine these types of trends in ABM, SiriusDecisions recently completed a research report called "State of Account-Based Marketing," which examined B2B organizations' current or planned ABM efforts. The study covered multiple aspects of ABM, including the types of ABM models executed, the depth of the organizations' ABM efforts, the resources currently put against ABM, the level of upcoming investment planned, the types of activities conducted by the ABM team, the level of alignment with sales, the use of technologies and vendors, and more topics. (Highlights can be found from this Slideshare presentation that Megan Heuer delivered on a webinar with ABM vendor Demandbase).
Findings from this study further substantiate the interest in ABM. For example, 92 percent of participating B2B companies said ABM is "extremely important" or "very important" to their overall marketing efforts. Not only do they recognize the importance of ABM to their business, but they also vote with their wallets. When asked if they were planning to invest in tools, technologies or services for their ABM efforts in the next 12 months, only 10 percent of respondents said they had no plans to invest further (61 percent said yes and 28 percent were unsure). Areas they plan to invest in include account-based advertising and retargeting, marketing automation platforms, sales force automation platforms, Web analytics, Web site personalization and predictive analytics.
While the Web trends and study indicate that the pace and investment is accelerating for ABM, the one area of ABM that continues to be underserved in B2B is investing in the team. When asked if they felt their ABM marketers had the skills they needed to be successful, almost half (47 percent) of respondents said no. Because ABM is an emerging capability within many organizations, there often isn't considerable internal expertise or best practices from which to draw. Organizations that want to make ABM a core center of excellence have to ensure they are investing not only in technology and tools, but also in people and process.
For information on our ABM learning and certification classes or our ABM advisory service, please contact us.
Categories