The Sales Ops CPQ Cheat Sheet
Modernizing configure, price, quote (CPQ) tools and processes is one of the most impactful ways sales operations can increase sales productivity and
CPQ vendor selection and implementation requires cross-functional participation between sales, marketing, product management and engineering
Consider the top reasons for seeking a CPQ solution, the top considerations for vendor selection and top implementation success factors
Replacing an antiquated configure, price, quote (CPQ) system with a modern solution that increases sales throughput while improving customer satisfaction is one of the most important initiatives that sales operations can undertake to improve sales productivity.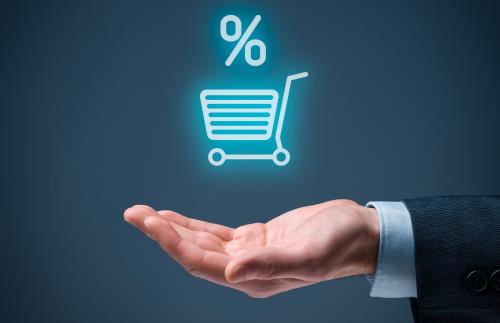 Legacy homegrown systems, spreadsheets and inflexible ERP configurators were never designed with rep efficiency and the customer experience in mind.
Companies saddled with first- and second-generation solutions find it difficult to compete with nimbler competitors that made the transition and can deliver accurate electronic, iterative, professional quotes and contracts immediately when a customer expresses intent to purchase. The quality of the customer experience pre- and post-sale is a competitive differentiator making modernized CPQ a necessity rather than a luxury. Struggling to keep up, sales operations often finds itself in a position to choose a CPQ solution and implement it under compressed timelines. When evaluating a CPQ solution, consider the following:
Top Reasons to Seek a CPQ Solution
Current processes are cumbersome, inefficient and slow, which negatively affects sales productivity and sales morale and impedes a company's ability to compete on multiple fronts
Existing systems are too costly to maintain, in terms of IT investments and administrative expenses, and headcount required to fill gaps where automation could take over
There's a lack of visibility and accountability in managing CPQ accuracy and abiding by a prescribed schedule of authorizations dictating appropriate circumstances for special bids, discounts, terms and non-standard pricing
Service-level agreements for approvals and other sales support workflows are nonexistent, inefficient or not trackable
Margins are eroding because of excessive discounting, incorrect pricing/quoting and resulting product giveaways
Rep onboarding, training and ramping costs are high because current CPQ processes are overly complex; it takes years of experience and a high degree of institutional knowledge to become proficient
Top Considerations for Selecting a CPQ Vendor
Ability to integrate with and improve on elements of existing sales process that are already working well
Ability to scale volume, product offerings and product complexity
Ability to handle multiple revenue streams (e.g. software as a service, perpetual, professional services, managed service, hardware, software, complex and noncomplex solutions)
Ability to integrate with complementary solutions, such as a sales force automation (SFA) platform, e-signature, and contract lifecycle management
Vendor's demonstrated ability to understand a customer's existing environment and challenges as well as an ability to predict and commit to an objective ROI based on anticipated improvements
Vendor's willingness and ability to demonstrate the value of its solution by executing a well-defined proof of concept with specific success criteria
Vendor's reputation in the market based on financial track record, years of experience, customer references, word-of-mouth referrals, analyst opinions and other reviews
Top CPQ Implementation Success Factors
Ensure that sales, marketing, and product management have aligned their desires and expectations before making a final vendor selection
Products must be simplified and, if necessary, the number of SKUs or other product codes should be reduced and optimized prior to kicking off a CPQ project
Appoint the most qualified internal project team members from sales, marketing, engineering and product management, and ensure the vendor aligns that team with its most qualified implementation resources
Check the resumes of the CPQ vendor's or system integrator's implementation resources to ensure they are experienced and knowledgeable
Ensure that internal resources don't just supervise the CPQ implementation but participate in its technical configurations so that they will be experienced administrators once the implementation team leaves
Get system administrators certified by the vendor
Assign executive sponsors empowered and motivated to remove implementation roadblocks and make decisions
Ensure roles, responsibility and accountability are clear and agreed upon for post-implementation support and ongoing maintenance of pricing, configuration and product structure
For more information on this topic and for other sales technology-related subjects, please join SiriusDecisions at our annual Technology Exchange.