The Top Six Things I'd Do Differently as a B2B Marketing Director, Part 1
This blog post is the first installment in a series written by a marketing leader with 15 years of experience
The author her insights on the shifting marketing director role after recently be.coming a SiriusDecisions analyst
Above all, don't miss the opportunity to utilize as many tools and initiatives – like those presented at Summit
You'd think that, after 15 years of practicing marketing, I'd feel like an expert. Not the case. I always knew I'd need to learn more about new marketing applications and strategies, and I've been humble enough to admit that I needed a refresher course to prevent becoming a marketing dinosaur, but I didn't quite know where to begin. So I kept doing my job, as many marketing directors do, managing a team and putting out fires while trying my best to collaborate with sales and product teams in order to maintain some level of effectiveness.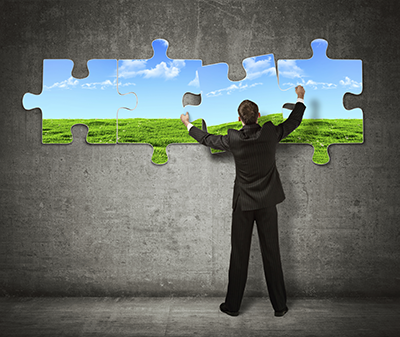 Now that I am an analyst at SiriusDecisions, I've taken the certification courses, listened to research directors advise our marketing executive clients on strategy, and I just attended my first Summit. And I can now say without hesitation that I've officially drunk the Kool-Aid. In fact, I feel like someone poured a big vat of ice-cold Kool-Aid over my head.
I find myself wincing at times when I realize just how many tools and initiatives I could have applied to my role as a marketing leader and didn't. And I know I'm not alone. I'm sure many marketers who attended Summit returned to their desks last month invigorated – as if someone poured a bucket of ice-cold Kool-Aid over their heads. Either that or they're staring at their computer screens completely overwhelmed, wondering where to start. To give you a jumpstart, here are the top six things that I would do differently as a B2B marketer:
One: Company-Wide (Macro) Alignment
I can't think of any company I worked at that did this really well. Marketing and sales have always been at odds due to culture, personality differences, disjointed goals, disjointed strategy, lack of communication, you name it. I figured that was just the way it was. But last month at Summit 2015, when I listened to John Neeson's keynote on the economics of alignment, I learned that cross-functional alignment, which is wholly within the control of the organization, can account for up to a third of a company's growth, and I realized that there are companies out there that have succeeded in this effort. According to John, companies that have aligned marketing, product and sales have 15 percent higher profitability. If I were still a marketing director, I'd walk this presentation straight to my CEO's office and use it as a recommendation on how I could support this type of company-wide initiative. Even if it didn't make it off the ground due to corporate resistance or some other reason, at least I'd be seen as a marketing director interested in company growth, not just lead volume.
Two: Functional (Micro) Alignment
A great example of alignment specific to sales and marketing is within demand creation. Many of us have wondered why our leads were not being worked on by sales and have had no real way to measure our impact on the bottom line. If I had to do it over again, I'd make a very strong case for adopting the Demand Waterfall®, which is not only a framework for redefining sales and marketing lead terminology and processes but a step-by-step implementation guide! Service-level agreements (SLAs) are also critical. When enforced, SLAs ensure that the right leads are focused on, eliminating excuses from both sides of the aisle. SLAs also increase predictability in the pipeline and trust between sales and marketing – a key factor for success.
Three: It's the Buyer, Not the Product
I remember creating customer profiles only one time in my career. These were a weaker version of what SiriusDecisions refers to as "buyer personas." I created them in a vacuum and didn't expect any input from sales or product leaders. The rest of the time we created product-focused campaigns based on product benefits and features, then chose the "right" leads based on company type, job title and the interests buyers checked off when they registered online. We could see what content they downloaded but had no way of knowing what stage of the buyer's journey they were in. I didn't take into account the impact of digital on our marketing strategy and its impact on buying scenarios for our services and offerings.
According to Marisa Kopec and Jennifer Ross, who delivered the Summit keynote "Demystifying B2B Buying for 2015 and Beyond," human interactions still occur and matter. The rise of digital marketing doesn't mean those interactions go away but that buyers and providers are interacting in new digital ways. So marketers need to incorporate a mix of content and interaction types across different conduits (both human and non-human) and levels of reciprocity (the ability to respond to each interaction). Understanding how leads absorbed our messages and content should have been one of my most important tasks.
In my next blog post, I'll talk about numbers four, five and six on my list of "Top Six Things I'd Do Differently as a B2B Marketing Director."
Categories