The Top Six Things I'd Do Differently as a B2B Marketing Director, Part 2
This is the second installment in a series exploring hindsight in the B2B marketing industry
Passing intelligence – not just leads – to sales requires alignment and predictive analytics
Today, there is no excuse for marketers to not apply analytics in their daily work
In my last blog post, I gave you some insight into my impressions as a new SiriusDecisions analyst. In the spirit of "Hindsight is 20/20," here are the final three on my list of the Top Six Things I'd Do Differently as a B2B Marketing Director. Hopefully, my list will inspire you to up your game.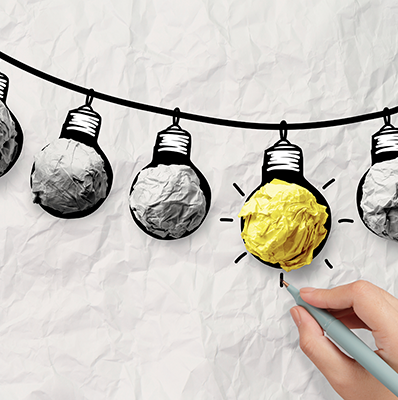 Four: "Pass Intelligence to Sales, Not Just Leads"
ROi Honor winner Veracode inspired the audience at Summit when its leaders explained how they transformed their marketing function with the goal of passing intelligence, not just leads, to the sales organization. This requires not only alignment but also predictive analytics. According to 6Sense's Summit case study presentation with Cisco, every interaction and signal across every channel – whether on Cisco.com's domains or across the greater B2B Web, is a gold mine of buyer intent signals. 6Sense used this data to figure out who to reach with what message and across what channel and also found new buyers for Cisco based on billions of rows of time-sensitive interactions. I can't wrap my brain around the data science aspect of this, but I know that this type of intelligence would have amazed the management and sales teams I've worked with. Today there is no excuse for marketers not to apply analytics in their daily work. Marketers should use analytics to proactively guide sales in the right direction – and avoid being considered reactive.
Five: Marketing Automation – Aligning It to Support Our Goals
According to TechCrunch, there are now almost 2,000 different marketing technologies. At Summit, I learned that 85 percent of B2B marketers using marketing automation in 2014 felt that they were not using the technology to its fullest potential. I was one of them. As marketing director, our team worked with at least three types of systems on a daily basis. Someone on the team spent half a day each week syncing these databases. I knew there had to be a better way. The concept of marketing automation sounds great, which is why we all buy into it, but implementation and a clear understanding of how the technology will support marketing and sales goals are critical issues. If I had to do it over, I would spend more time aligning our systems to our goals, and then I would hire an expert in those systems.
Six: Community as Advocacy
Looking back, almost all the B2B audiences I used to target in my former life would have responded positively to an opportunity to get to know their peers better. As my colleague Bob Peterson said in his Summit presentation "The Changing Role of the Customer Community," the community is about engagement, but the goals may differ between the company and customer. He showed a spectrum of community elements that spanned decades (even going as far back as the 1990s and showing listserv) and demonstrated how the landscape has completely changed. Today, companies can use communities to enable their customers to become brand advocates – one of the most powerful marketing tools you can ask for. For a C-level executive, a community can be a safe haven and a place to not only get advice but mentor others. A member of the C-suite also can use the community as a way to push the CMO/CIO/CSO agenda forward in a particular industry. Competition and convergence threaten most community strategies, and those failures tend to highlight a company's lack of understanding about its customers' real needs for engagement. The key is to adhere to a process that will ensure success (more on this from me at a later date). Marketing directors should seriously consider using community to engage with their B2B audiences, not as a marketing tool, but as a company-wide customer advocacy program.
The expectations of B2B marketing leaders continue to expand with the changing B2B landscape, and it can definitely feel overwhelming. It's just a matter of evaluating the possibilities and prioritizing the ones that best fit your organization's needs.
Categories