Insider Tips for TechX: Things to Do in Denver Before and After the Conference
Denver is hosting the 2019 SiriusDecisions Technology Exchange, which means plenty of fun activities before and after the conference
You'll want to arrive early, stay late or do both to enjoy all that Denver has to offer inside and outside
Although skiing is a main attraction, it's far from the only thing to do in Denver
As a Denver resident for over 20 years now, I was thrilled when I learned that the SiriusDecisions Technology Exchange was headed to Denver on December 10–11 at the Gaylord Rockies! If you are attending TechX this year, I highly recommend either coming in early or staying in town after the event.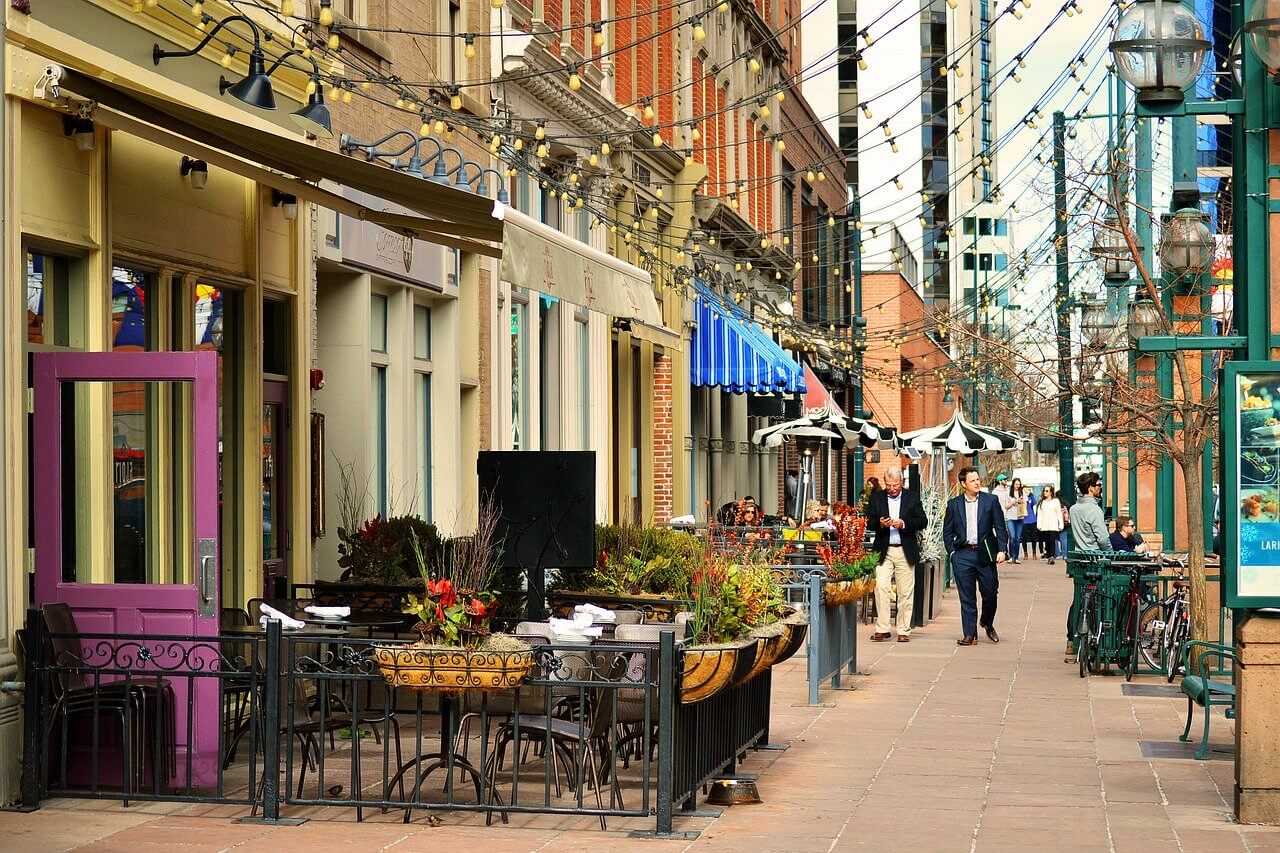 If spending some quality time in Denver is part of your game plan, read on for (what I hope is) useful information!
Where to Stay
Although the Gaylord Rockies hotel is lovely and convenient to the Denver International Airport (and it's a great place for an event!), it's not particularly close to the downtown area. Denver has benefited from the boom in boutique hotels, and If you want to extend your stay, I highly recommend taking advantage of one of these great places. TripAdvisor has an excellent list that you can find here.
Personal favorites: the Art, a hotel, Hotel Teatro and Halcyon
What to Do
Shopping: Of course, Denver has the same big box and chain stores you find everywhere else in the country, but there are also many unique and one-of-a-kind stores in Denver that are clustered into readily accessible districts. Denver.org has an excellent guide.
Personal favorites: The Cherry Creek shopping district (not the mall, the shopping district) is home to high-end names like Nordstrom, Tiffany, Coach, Frye, Hermès, Louis Vuitton and Burberry. If you simply must spend $350 on an Ermenegildo Zegna shirt, visit Andrisen Morton in Cherry Creek.
Dining: One of the benefits of the explosive population growth that Denver has experienced over the past 20 years has been a vast improvement in the dining scene. Whether you're looking for food truck fare or upscale French dining, you can find it here. Our local food/wine/culture magazine, 5280, has an excellent list of fine dining and TripAdvisor has a list of excellent, but more moderately priced choices.
Personal favorites:
Sushi Den (South Pearl Street)
Linger (Highlands)
ChoLon (Downtown)
Fruition (Congress Park — this a very small restaurant, so reserve early!)
Barolo Grill (Cherry Creek — reservations required)
Tacos Tequila Whiskey (multiple locations)
If you are really craving something unique, like a wild boar or elk jalapeno cheddar dog, I highly recommend checking out Biker Jim's Gourmet Dogs.
Nightlife: In a word — craft beer! At last count, Denver is home to almost 100 micro and craft breweries — so many that we have a Beer Trail.
Music: Unfortunately, the best outdoor concert venue in the world (awarded so many times it was removed from the running), Red Rocks Park and Amphitheatre, will not be hosting concerts in December. You can still visit, however, and it has a small, but excellent museum.
Notable indoor music venues include: Soiled Dove Underground, Paramount Theatre, Mission Ballroom and Bluebird Theater. An excellent list of concerts and performances is from Westword, our weekly alternative magazine.
Outdoor Recreation
Snow Sports: Denver is within relatively easy driving distance (one to two hours) of many major ski resorts including Breckenridge, Keystone, Copper Mountain, Vail and Winter Park. All resorts are open and have already reported over 34 inches of snow in mid-November! If you're interested in spending a day, a weekend or a week, each of these mountains has lodging, lift ticket and equipment rental information available on the resort website.
If you're not interested in downhill skiing, there is also excellent cross-country skiing, snow-shoeing and snowmobiling available at all of these resorts.
Last, but not least, the weather. All I can say is — it's unpredictable! It might be 65 degrees and sunny in the city of Denver, and 25 degrees and snowy just 45 minutes away in the mountains. Or vice versa. Check your weather apps before you pack and bring layers and sunscreen.
I look forward to seeing you around town and at the 2019 TechX event! If you need a refresher on the topics we'll be covering at TechX, check out the agenda here!
Categories