This Year's B2B Summit Sales Enablement Track — "How'd We Do?" And "What Comes Next?"
Sales enablement practitioners proved innovative in the shifting work environment of 2020, but are we ready for the next set of challenges, whatever they may be?
Forrester's B2B Summit offers the latest research, predictions, and extensive access to analysts who can help answer questions
Learn from real-world experiences through peer interactions and case studies during our virtual live event May 3–6
When many organizations made the shift to working remotely in 2020, perhaps there was some wishful thinking that some of the new, remote sales enablement initiatives were a temporary fix. We all know how these turned out to be anything but short term. In fact, enablement practitioners proved to be incredibly innovative and agile. Many makeshift 2020 solutions are morphing into a new way of doing business — think virtual onboarding, kickoffs, and of course, most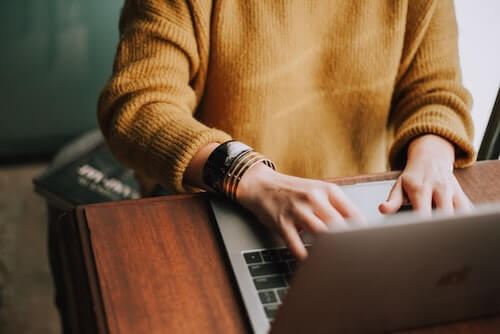 or all buyer interactions.
How'd they do it? How'd you do it? What comes next? Find out at Forrester's B2B Summit North America, May 3–6. Summit provides attendees with the latest research, models, and predictions, plus extensive access to the analysts who created them.
In our track dedicated to sales enablement practitioners, we'll unlock the answers to many questions organizations face:
Our sellers aren't selling how we need them to sell. How do we fix it?
Sellers need the confidence to sell in the changing environments they face. That begins with competence: the skills, knowledge, and process awareness required to be great in any sales role. Join Peter Ostrow and me, Monday, May 3, for "Confidence Begins With Competence. Have You Truly Enabled Your Sellers?"
We made it through crazy 2020. Are we ready for the next set of challenges?
Remote selling demonstrated how buyer/seller interactions needed to change on a dime and sales enablement needed to innovate quickly to support drastically changed selling motions. As enablement leaders support more customer-facing roles, are we ready to enable a consistent customer experience? Join Peter Ostrow, Tuesday, May 4, for "Is Your Sales Enablement Ready To Level Up?
How can I cut down on all the noise coming at my sellers when all I want them to focus on is closing deals? 
Our research shows that B2B sellers spend more time sifting through emails than managing opportunities. Sales enablement leaders must cut through the noise to help sellers focus on closing deals. They are also responsible for providing better avenues for listening to the field. Join Peter Ostrow and Eric Zines, Wednesday, May 5, for "Stop Drinking From The Fire Hose: Your Sales Communications CAN Be Better."
Buyers expect more personalized interactions; how can I give my sellers more engaging content with the resources I have?
Sales reps often scramble to deliver the engaging, personalized experience their buyers expect. The solution may be right under your nose: Modern sales content solutions are powerful personalization engines that are too often overlooked. To find out how to gear up your system and give your sellers the power they need, join Kathleen Pierce and Laura Ramos, Thursday, May 6, for "Pedal To The Metal: Kicking Your Sales Content Solution Into High Gear."
We're selling solutions now, not products. Our sellers can make that shift … can't they?
Organizations expect sales to retain and apply a LOT of knowledge when interacting with customers. How much is too much? How can we most effectively support them? Find out with Nancy Maluso and Peter Ostrow, Thursday, May 6, for "Everyone Sells Everything … Until They Can't!"
Something's not quite working, so now our sales leaders want to replace the methodology we launched just two years ago. Isn't there a better way?
No matter the methodology, you can't simply "set it and forget it." Like any other transformation, it requires maintenance, monitoring, and measurement. So how do you know when it's valid to replace? Find out during Eric Zines' and my session, Thursday, May 6, "Is Your Sales Methodology Locked In? It Shouldn't Be."
In addition to these intriguing track sessions, Summit provides rich opportunities to learn from and interact with your peers. Our Programs Of The Year awards, case studies, and Return On Integration Honors share the nuts and bolts of how best-of-breed sales enablement foundations are laid and how success is measured through real-world experiences.
I look forward to virtually meeting you — register here.
Categories