Tips for Socially Recruiting Product Marketers
Awareness, supply, location and time are four issues that surround recruiting problems for B2B product marketing positions
Instead of tapping into general marketing groups, go to social networks specifically targeted at product marketers
The social networking approach to hiring works faster than many other recruiting efforts, especially when it's run like a mini social campaign
We hear from many clients who are trying to fill open positions in B2B product marketing but don't have enough (or any) qualified candidates in their pipelines. Four issues typically surround the recruiting problem: awareness, supply, location and time.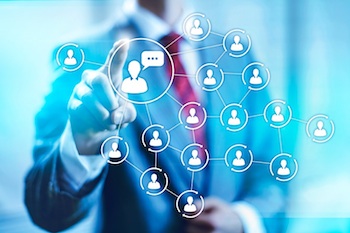 Awareness. Product marketing roles are not as well known as other marketing disciplines such as demand creation.
Supply. There is a current skills shortage in marketing, and product marketing is feeling the effects.
Location. The position must be at corporate headquarters or another corporate office.
Time. Everyone wants the position filled immediately.
We recommend not using the "needle in a haystack" approach, where you try to tap into general marketing groups or associations only to be met with the question, "What exactly does product marketing do?" Go to where product marketers hang out, and you will bypass the awareness and supply challenges. While it's difficult to find physical watering holes for product marketers, several product marketing groups on LinkedIn are great places to tap into this dedicated marketing discipline. These groups include:
And now you may be thinking, "But the position has to be located in Kalamazoo!" The advantage of social networks is their ability to help you connect to the right person in the right location. For example, you may find that the Seattle-based member of one of these LinkedIn groups who sees the job opening and shares it leads to another person in Brussels who sees the opening and shares it with someone in London who actually knows someone in Kalamazoo who is a good fit and might be interested. Be explicit in the job posting about the location, whether it's in a specific city or can be remote.
This social networking approach works faster than many other recruiting efforts. To further speed up the process, post the job opening multiple times throughout the day and week, keeping in mind its visibility in different time zones around the world. Think of this as a mini social campaign. Once you are connected to a potential candidate, leverage LinkedIn messaging to reach out directly and migrate the candidate into your recruiting system.
While recruiting for those open product marketing positions, take advantage of the SiriusDecisions webcast on The Five Traits of a Modern Product Marketer. This 30-minute overview of the transformation in product marketing is a great way to identify new and pointed questions to ask candidates in an interview.
Categories