Top Challenges for Product Management in 2015
We've recently been conducting research into the top priorities of product management leaders. During our webcast "Priorities for Product Management Leaders for 2015," we discussed these priorities and approaches that product management leaders should employ to address challenges. However, we also wanted to share some of the high-level results here, as they provide good insight into areas that product management leaders will be focused on in 2015.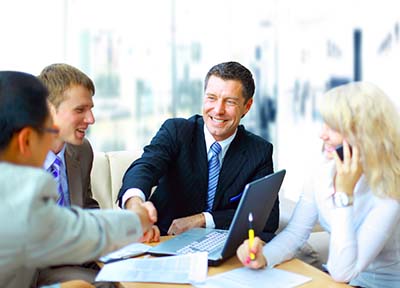 From a list of the top product management challenges over the next 12 months, product management leaders most frequently selected the following five challenges:
Focusing less on incremental enhancements and more on new innovation
Improving the overall product lifecycle management framework/process
Portfolio management, including investment allocation and sunsetting
Getting consistency across the entire product management organization (e.g. activities, deliverables)
Defining roles and responsibilities for product managers and related functions
What do all of these challenges have in common? They all relate to the operations of the product management function. Notice that items that relate to areas outside of the product organization – like "improving alignment with sales" and "aligning key stakeholders on the process to use to approve new products" – are not on this list.
The good news is that these top challenges are generally addressable within the product management function itself and do not require major transformation across the entire organization. Frameworks like the SiriusDecisions Product Marketing and Management (PMM) Model can help drive consistency of activities and deliverables across the product management organization, define roles and responsibilities, and focus product management on customer-driven innovation. View this OnDemand Webcast that covers other research and best practices that product management leaders can employ to address these issues.
We also asked product management leaders what skills the product managers on their teams most need to improve, and the top five results were:
Collecting product feedback and measuring product satisfaction
Developing, communicating and maintaining product roadmaps
Developing a business case
Identifying buyer, customer and user needs
Market sizing and segmentation
The most popular response initially took us a bit by surprise. Collecting product feedback and measuring product satisfaction is important, of course, but it was surprising to see this skill mentioned most frequently, cited by more than one-third of product management leaders surveyed.
However, more broadly, all of the top five skills listed relate to the challenge of getting product managers to develop a deep understanding of customers, buyers and users, and applying that insight to key deliverables. Collecting product feedback and measuring product satisfaction is one piece of that, but developing roadmaps and business cases relies on identifying needs, as does segmenting and sizing the market.
It's important to note that these skills take some time to develop and will be used over and over again. Collecting product feedback, identifying needs and managing roadmaps are not "one and done" activities. That's why we describe one way we help clients as "ongoing upskilling." Developing competencies and driving changes in behavior across a team or organization often require reinforcement through various forms over time, rather than talking about skills once and then moving on.
For example, if a VP of product management is trying to improve her team's skills at collecting product feedback and measuring product satisfaction, we might suggest a series of activities for her product managers: read our research brief that describes objectives, methods and best practices for measuring product satisfaction; create a plan for collecting the research and share it with us so that we can critique and provide suggestions; conduct an initial pilot and present the results back to us; and then adjust the plan based on lessons learned and roll it out more broadly.
The webcast replay for "Priorities for Product Management Leaders for 2015" reviews more results from our recent survey of product management leaders. It will also provide examples of frameworks, models and research that can help product management leaders address these challenges more efficiently and effectively.
Editor's Note: Explore the current trends we predict will impact product management leaders this year with our Planning Assumptions Guide.
Categories