Top Priorities for Portfolio Marketing Leaders, 2015
No one is alone in the quest to shift an organization from being product-centric or company-centric to audience-centric
Doing so means breaking entrenched behaviors and implementing new, best practices for B2B go-to-market strategy and execution
SiriusDecisions has deduced the top priorities of portfolio marketing and the skills required
When talking with clients about various go-to-market topics, we often get questions such as, "Is this a challenge that your other clients have, too?" No one wants to feel alone.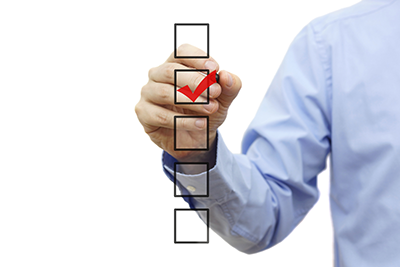 It turns out that no one is alone in the quest to propel an organization from being product-centric or company-centric to audience-centric. Whether overseeing marketing for products, solutions, industries, services, business units or other segments, leaders are working hard to change the entire organization's perspective from inside-out to outside-in. That means stopping behaviors that have gone on for years (such as using org charts and product roadmaps as a compass) and implementing best practices for B2B go-to-market strategy and execution (mapped out based on buyer needs and how they buy).
The good news is that portfolio marketers are well on their way and have already prioritized their initiatives. We recently had portfolio marketing leaders tell us about the key initiatives and challenges they face and then rank them in order of importance. Here are their top priorities:
1. Creating the go-to-market architecture for how offerings will be expressed to the marketplace; establishing the right division of labor with roles outside the portfolio marketing function (tie)
2. Understanding buyer audience behaviors to inform campaign and content strategies
3. Prioritizing, developing and operationalizing buyer personas
4.Transforming from product to solution; informing innovation strategy with market requirements (tie)
The two initiatives that tied for the top priority both reflect areas where portfolio marketers must be experts to properly lead the rest of the organization: buyer-centricity and alignment. Our research from the 2015 B2B Buying Study shows that B2B buying cycles can be complex, and portfolio marketers must help the organization navigate and adopt them as the guiding mechanism for expressing offerings to the market.
Additional research from The Economics of Sales Marketing Product Alignment tells us that alignment is the key to B2B companies growing faster, providing up to 19 percent faster revenue growth and 15 percent higher profitability than other companies. For portfolio marketers, getting the right division of labor and alignment with marketing, product and sales functions happens with frameworks like The SiriusDecisions Product Marketing and Management (PMM) Model.
While training and upskilling did not make the top priorities, we separately asked portfolio marketing leaders about the top skills that required improvement in their organization. They identified top areas based more on functional competencies than individual skills:
1. Measuring results
2. Win/loss analysis and retention strategies
3. Sales enablement
One approach that portfolio marketers should consider for improving functional competencies is performing these activities on a regular basis, moving from ad hoc, tactical fire drills and into more strategic programs that are planned out with downstream needs in mind. Using a strategic approach means fewer fires for you to extinguish and stronger leadership coming from the portfolio marketing function.
If you're searching for a way to energize your portfolio marketing initiatives, a good place to start is by watching the Demystifying B2B Buying for 2015 and Beyond Webcast. SiriusDecisions presents results from the 2015 Buying Study (originally shared at Summit 2015 in Nashville) to help you better understand your buying cycles so you can lead your organization down a more buyer-centric path.
Categories