Top Takeaways From The Forrester Wave™: Public Cloud Development And Infrastructure Platforms, Global, Q4 2022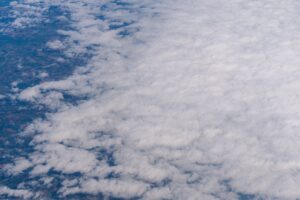 The four-way hyperscaler horse for market share matters as the leading players continue to invest up and down the stack for new capabilities that set the pace for the industry. Those efforts are reflected in the results of The Forrester Wave™: Public Cloud Development And Infrastructure Platforms, Global, Q4 2022, in which custom silicon and wireless networking capabilities were among the differentiators. But that's only part of the picture.
The global cloud market is far broader than the top players, and cloud customer choices are shaped by key considerations beyond the total number of services: specialized use cases, data sovereignty, industry cloud capabilities, and much more. Our evaluation found that the availability of sheer breadth of offering might best align with the needs of large enterprises and big government agencies but that other cloud providers can succeed with more discrete approaches to the market around data, analytics, development, and integration. As more customers embrace a multicloud approach to avoid dependencies on single vendors, they're exploring alternatives for general-purpose IT or particular workloads such as AI/ML. Customers taking this mix-and-match approach to cloud can make use of the Wave's relative scoring according to particular criteria.
Here are some key observations from the Wave:
Core cloud infrastructure is no longer generic. The era of look-alike cloud network, computing, and storage is over. The rough parity of a few years back has given way to differentiation on multiple fronts as cloud providers eke out advantages over their rivals in various ways, from ARM chips and advanced networking to streamlined cloud-at-customer hardware and integrated management. There are few different approaches, from a cover-the-waterfront array of choices to a more limited approach that maximizes integration and ease of use. Which approach is correct depends on customer needs — and the weighted tool included in every Forrester Wave can help customers pick the best approach for themselves.
Data and analytics are key cloud battlegrounds. Forrester predicts that the public cloud market will exceed $1 trillion by 2026. A percentage or two of market share can make the difference in the viability of some providers. The focus is therefore on higher-revenue services around data and analytics — it's more revenue to feed the never-ending hyperscaler build-out and keeps nonhyperscalers in the cloud game. That's good news for customers who increasingly demand services that enhance these capabilities and make them easier to adopt within their businesses. The Wave showed that cloud provider competition is at its most intense in this category as the cloud providers seek to further establish themselves beyond the boundaries of IT operations and into the lifeblood of customers' organizations.
Platform operations is (finally) getting a makeover. Many key public cloud services still bear markers of an earlier stage of evolution when lift-and-shift was the only cloud migration pattern. This year's Wave showed that cloud providers are finally focused on platform operations enablement in response to customer demands for simplification, automation, and the emergence of open source, cloud-native Kubernetes-based distributed compute backbone. Legacy and cloud-native infrastructure services alike are easier to run as a result, allowing platform teams to put more resources on security, developer support, and site reliability.
Cloud provider security is getting serious. The baseline security offerings from the major cloud providers have steadily improved in recent years. Security consoles that once offered little more then a convenient portal are now festooned with functionality that would please even the most cynical security operations center pro. Cloud providers take divergent approaches here, from a silicon-centric approach for isolation and confidential computing to multiple service offerings that in some cases include multicloud capabilities. These are welcome developments for organizations seeking better alignment between security and cloud operations.
If you'd like to discuss these findings or the public cloud market generally, please schedule an inquiry.