Heard on the Street – Trending Marketing Operations Topics for 2014
SiriusDecisions' analyst Marcia Trask shares her list of the issues that are top of mind with marketing operations pros to start off 2014. CMO and CIO roles blur, marketing operations evolve, and alignment gets strategic are all relevant issues in the world of marketing operations.
As an operations person, I'm an absolute sucker for lists. I have them for daily to-dos, vacation plans and everything in between. One thing I love about this time of year is the variety of lists that are published on a wide range of topics.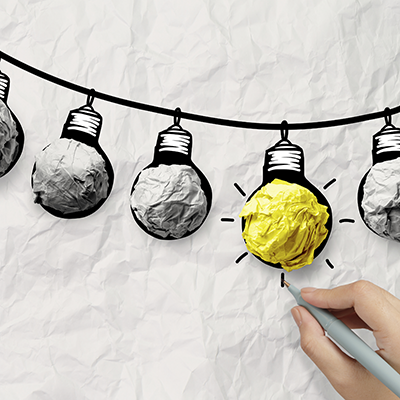 I recently networked at three MOCCA events in the Bay Area and got to listen to what people are talking about. So, in the spirit of list making, I've rounded up the issues that are top of mind with marketing operations pros as we kick off 2014:
Alignment gets strategic. The topic of sales and marketing alignment never gets old. But the conversation has moved beyond tactical issues (such as marketing qualified lead and sales accepted lead conversion rates and handoffs) to more strategic concerns such as developing an integrated funnel management approach with sales. People want to move past the "which department owns what" discussion to focus on a holistic pipeline view. Other areas of interest include how to improve joint planning, and better care and feeding of a centralized sales enablement function.
Measurement moves beyond ROMI (return on marketing investment). Marketing operations pros understand that measurement is a critical area that sits squarely in their domain and is evolving into a higher-level effort to move beyond tactical metrics into assessing business impact. The goal of the underlying marketing operations effort is to get a seamless flow of data across systems and determine how to best leverage market intelligence and data insights to drive the business, instead of being exclusively focused on measuring marketing ROI.
CMO and CIO roles blur. There is lots of discussion around the intersection of marketing and IT, given that marketing is increasingly investing in technology. Marketing operations pros are talking about strategies to leverage IT's capital budget (instead of program dollars) for new systems; where marketing should go it alone vs. where marketing and IT should collaborate; and where technical people should sit in the organization.
Marketing operations evolves. Marketing operations pros are looking ahead, speculating as to how their roles may change. They are experimenting with the consolidation of marketing and sales operations; deciding how to prioritize new responsibilities, staff the team and measure success; and identifying the risks that lie ahead for operations teams that don't build their credibility as a strategic resource. There is talk about how the role will scale to include globalization skills, marketing strategy and insight delivery.
Operations helps lead change. With the great changes sweeping marketing organizations –evolving buyer behaviors, revolutionary technologies, and new org structures – comes the opportunity for marketing operations to take a huge change management role. Marketing operations pros want to enable marketing to leverage new technology to drive meaningful impact without causing distraction. They seek better process and interlock. And, they want to take a more strategic view of planning and execution so the efforts of marketing are more aligned to business objectives.
Categories