What 2017 Will Mean for Sales Technology
Sales technology will continue its rapid evolution in 2017
Technology must support the movement toward greater organizational alignment between sales and other groups
Technology vendors must address the issue of end-user adoption and engagement as a competitive differentiator
In keeping with the season, I've been thinking about what changes 2017 might bring to sales technology. Here's a list of our predictions ("wish list" might be a more appropriate term) for technology advances we'll see this year: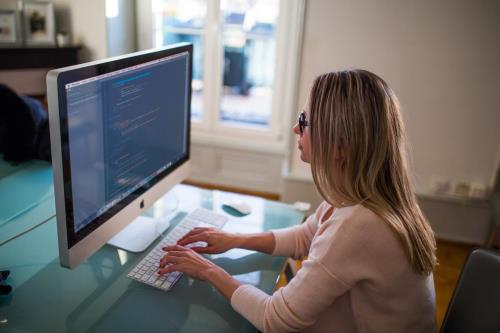 An increased focus and capability for "dynamically guided selling." This next step in sales force automation will finally deliver on the "automation" component. Sales tools will continue to collect and analyze large amounts of internal and external data such as customer purchase behaviors, social media activity, sales cycle times, effective sales content and messaging, and won/lost opportunities. This data increasingly will become more actionable and used to deliver unique, personalized, up-to-date guidance for sales reps, such as solution recommendations, potential problem areas, probabilities, tactics and next steps.
Internal collaboration tools will improve dramatically. This will enable better team selling and greater access to expert advice or support. These tools will also get smarter by adding analysis and intelligence that helps users reduce the noise of constant, unsorted messages, and they'll automatically locate, isolate and present relevant information quickly and easily.
Vendors will increasingly leverage gaming techniques to improve their user interface. These improved interfaces will provide more interactive and intuitive natural experiences that make data capture less manual and tedious, increasing user engagement. More efficient sales reps will spend less time entering data, and omission and inaccuracies won't be as much of an issue.
Data cleansing, de-duping and data enhancement capabilities will continue to evolve. This will improve the quality of the data collected for analysis while delivering enhanced account, contact and opportunity insights to sales reps at the point of need. This will also benefit account-based marketing and demand creation efforts.
Tools for managers will be smarter. These tools will perform more analysis on each account and sales opportunity – raising caution flags and suggesting coaching – all while automating the forecasting process. Combined with dynamically guided selling, these capabilities will allow management span of control to grow while increasing effectiveness.
Sales technology vendors will invest in post-sale customer engagement practices. With so many vendors operating in a recurring or software-as-a-service revenue model, end-user (e.g. sales reps) adoption and engagement with technology has never been so important. Vendors increasingly will recognize that closing the first deal is not the end of the sales cycle, but another step on the journey from prospect to customer to advocate.
I expect 2017 will be a challenging year for buyers and sellers of sales technology. As the lines between technology categories continue to blur and vendors add features, functions and advanced analytics capabilities, competitive differentiation and a clear value proposition are paramount. At the same time, the continued evolution toward greater alignment and interlock between functional groups (e.g. sales, marketing, product, finance) will affect vendors. Technology infrastructure must support this alignment – and buyers will be looking for increased integration, proven benefits and a deployment process that includes process analysis and design, user impact, adoption and engagement in addition to features and functions.
Categories