What Digital Capabilities Does Your Organization Really Need
The SiriusDecisions Digital Transformation Framework is a roadmap for digital transformation that aligns sales, product & marketing
It considers several key attributes of a company's offerings and go-to-market approaches
The framework is comprised of 3 models: Digital Type Model, Digital Journey Map, and Digital Capabilities Model
The lack of a clear strategy and organizational inertia are two of the most difficult obstacles B2B leaders face in transforming their digital teams, processes and technologies. Sales, marketing and product leaders often struggle to decide what digital capabilities their organizations really need – and to build consensus across functions on digital strategy, priorities and investments.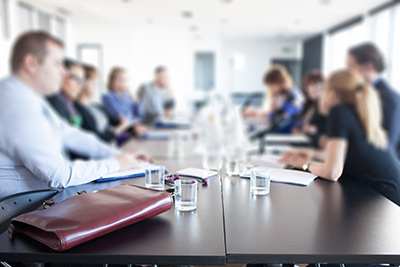 These questions are no trivial matter: Investments in digital capabilities consume a significant amount of time and money, and no B2B leader wants to be responsible for making a major investment that fails to deliver sufficient ROI.
In their polling responses at Summit 2015 in Nashville, B2B leaders confirmed the widespread need for improving digital strategy and implementation within their organizations. When asked, "What is the state of digital in your organization?" the largest number of participants responded, "We have the technology and capability, but it's not well used."
To help organizations prioritize the digital capabilities they need, Monica Behncke and Gil Canare introduced the SiriusDecisions Digital Transformation Framework at Summit 2015. The Digital Transformation Framework is a roadmap for digital transformation that takes into account several key attributes of a company's offerings and go-to-market approaches.
The framework addresses the uncertainty around digital that results from digital capabilities having evolved organically as they became available, instead of intentionally as part of a unified digital strategy. This organic evolution, as Monica explained, "fosters entrenched interests within an organization that resist efforts to implement a more rational and cohesive approach to digital. Facing a rapidly changing marketing landscape in which digital is critical to success, these organizations struggle to form and execute a clear vision of digital."
The Digital Transformation Framework provides tools to address these issues and guide the definition and implementation of a more structured and strategic approach. As Monica and Gil explained to the Summit audience, the framework comprises three models:
Digital Type Model. "To identify an organization's digital type," explained Gil, "we evaluate the type of offering (standard vs. custom), purchase complexity (average selling price, length of sales cycle) and go-to-market approach (self-service vs. sales driven). Generally, commodity offerings that are lower in price are more likely to benefit from a Digital First approach. Conversely, higher-priced custom offerings should go to market supported by more human interactions that are augmented by a Digital Support approach. Organizations that fit neither the Digital First nor Digital Support types are Digital Hybrids, which combine elements of both."
Digital Journey Map. "After the digital type tells you what role digital should play, digital journey mapping illustrates how it should play that role," said Monica. The mapping exercise reconciles the digital type with the ideal mix of human and digital touches that should occur within the buyer and customer journeys. This insight should inform how to design the most effective mix of marketing and sales tactics.
Digital Capabilities Model. This model defines the structure, skills, processes, measurements and technologies required to drive success for each digital type. Aligned capabilities are defined for the sales, marketing and product functions. "Digital only works if sales, marketing and product are all in agreement on where they're going and work together to get there," said Gil.
Both Monica and Gil emphasized that no single digital approach works for every company. Based on each company's unique characteristics, B2B leaders should apply the Digital Transformation Framework to guide a structured, step-by-step approach to planning and building a digital organization that has the right capabilities to help drive growth.
Editor's Note: The topic of the digital organization was explored on the main stage at Summit this May in Nashville. Due to popular demand, we are pleased to offer this presentation as an On-Demand Webcast. To watch, click here.
Categories