What to Do When You Want to Consolidate Agencies
Companies often end up juggling agencies and spending an inordinate amount of time managing work across multiple parties
When managing multiple agencies becomes too much or when budgets are re-evaluated, organizations may look at consolidating agencies
Keep these considerations in mind as you approach agency consolidation
As B2B organizations grow, they often onboard multiple agencies for different types of work. The complexity increases when teams hire different agencies without any overarching coordination in place. As teams continue to grow and evolve, they frequently reach a point where the number of agencies becomes difficult to manage – and they end up dealing with the "agency juggle." This is when team members feel as though they are spending more time managing agencies than doing actual work.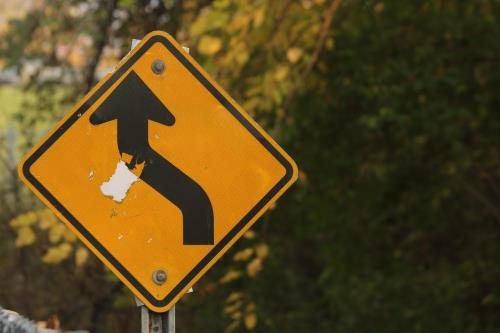 The move to rationalize agencies may initially seem to be a walk in the park, but the final mile in restructuring the agency management approach can be riddled with land mines. We often see that in the excitement of the decision to make their move, companies may not carefully consider everything that should be going on behind the scenes. Often, B2B organizations just start building a short list of agencies and begin discussions without doing the necessary soul-searching. Below is a list of considerations to think about before you begin creating your RFP for an agency to consolidate a range of services, building out a short list, or transferring services to different providers:
Current services. Consider the full range of services you'll be looking for providers to complete – this will likely be an extensive list. After ensuring that your list is complete, take the time to prioritize its contents. While many agencies offer a large range of services, they specialize in particular services. Make sure that you're selecting an agency that rates itself highly in the areas that are high priority for your organization.

Future services. Think about whether there are services you foresee needing in the next six to 12 months. It is worthwhile to include future services in a separate list so that you're covered if one of those projects comes up sooner than anticipated.

Regions. Look at what regions are most important for the agency to have "feet on the street," or an additional office location. Many midsize agencies are members of partner networks that allow services to be delivered in regions where they don't have offices. These agencies also may rely on freelancers in some countries to deliver services. Just make sure they are being transparent about when services are delivered by them, a partner or a freelancer.

Agency size. Choosing the size of agency you should be considering is more art than science. You never want to be the biggest or smallest fish (client) in the pond, but where you fall within that middle area comes down to personality. One way you can measure fit with an agency is to ask about their average account size, and see where that falls in comparison to your size.

Project budget. A simple tabulation that adds all fees from current agencies won't yield an accurate budget for work with a consolidated agency. Since you'll be removing the duplication of administrative fees, a good rule of thumb is to take that total fee number and remove 10 percent as a starting point.
Making the decision to consolidate services from using multiple agencies and service providers is a major step that will reap benefits down the line. Use the considerations listed above to ensure you're setting up the process for properly evaluating agencies against all required criteria.
Have you ever consolidated your agency usage? I'd love to hear your feedback in the comments section!
Categories