Which Vendor Do I Select for My Webinar Needs?
Webinars continue to be a critical component to any B2B demand marketer's toolkit
Webinar vendors vary based on their editing capabilities, ability to support simulated live events, and marketing integrations
This blog post summarizes the webinar technology landscape
Webinars are one of the cornerstones of B2B demand creation programs. But as prospects have evolved to expect captivating digital experiences, companies are now looking to get more from their webinar technologies so they can implement techniques to increase engagement and interaction during their webinars (e.g. live video, polling, Q&A). In the evaluation process, it's critical that webinar technology vendors are judged based on available features and their ability to integrate with and add value to other marketing technologies.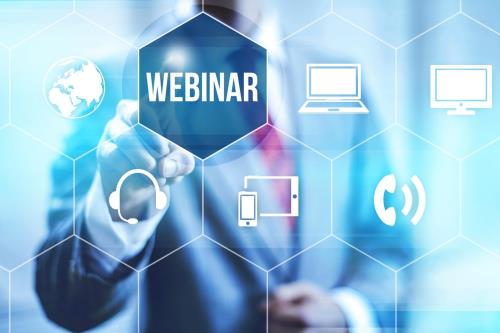 SiriusDecisions is unveiling the first SiriusView on webinar technology providers, which evaluates five vendors. The following excerpt focuses on what to consider when reviewing the vendors included in the report:
Adobe Connect. Companies that operate in a regulated environment should consider Adobe Connect based on its compliance features, including limiting applications that can screen-share, and depth of experience in these markets. Marketing teams that want to empower webinar attendees to customize their experience should evaluate other vendors that offer this functionality.

BrightTALK Pro Webinar. Organizations that are looking for a service to promote and distribute webinar content either as a standalone option or in combination with webinar delivery should consider BrightTALK for its communities and channels. Teams that wish to use their marketing automation platform as their organization's master platform for measurement and reporting may find other technologies to be a better fit.

Citrix GoToWebinar. Teams evaluating webinar providers exclusively for marketing and lead generation activities should consider GoToWebinar. It doesn't offer editing services for recordings or simulated live events, so companies that need these capabilities should evaluate vendors with these capabilities.

On24.Marketers who use webinars as a core part of their demand creation strategy also should consider ON24 because of its integration capabilities. It is likely out of budget for small and mid-sized companies with smaller webinar technology budgets based on its entry price point.

PGi iMeetLive. Companies that regularly have more than 500 registrants and could host more than 10,000 webinar attendees should consider PGi iMeetLive. Marketo users that seek a custom integration with a webinar provider should evaluate other vendors that have native integrations.
Categories