Why Briefing an Analyst Firm Isn't a Waste of Time
Analysts play an important role in the B2B buying process
Many vendors aren't sure how to best engage with analyst firms when they are approached about research
With a better understanding of how to work with analyst groups, marketing and communications professionals can better drive engagement
So you've been contacted by an analyst group to include your company in a report…what should you do next?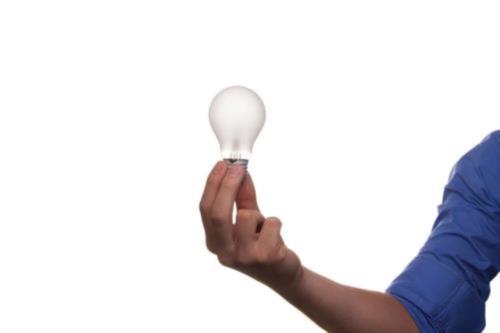 Analyst firms play an important role in the B2B buying process; clients come to them for research and advice about the challenges they face on a daily basis. They are trusted advisors to buyers, and analysts at these firms stay informed and are ready to answer questions about vendors based on the briefings they receive from these companies. Often, if an analyst is asked a few questions about a vendor, she or he reaches out to that vendor to learn more to be better prepared for the next discussion.
The Technology and Services Practice at SiriusDecisions publishes many reports on technology and services industries. In the past year, we've published research on marketing automation platforms, predictive lead scoring providers and customer experience vendors (to name a few). As part of the reporting process, we solicit the participation of hundreds of vendors for inclusion in these comparative reports. We get our lists from a variety of sources: vendors that have previously pitched us; companies that have participated in a vendor briefing; and companies that we've heard about from our clients.
Because of this, we want to give you three tips for what to do when you've been asked to participate in a SiriusDecisions report:
Confirm you've received the notification. Just a simple note saying that you've gotten the email will go a long way. Even if you're still considering whether or not to participate, it's best to acknowledge the invite. Giving a date by which you'll respond is also appreciated. If you aren't the appropriate person to contact, make sure you alert the sender, who will be happy to reach out to that person directly.
Ask for more information. If you're on the fence about participating because you aren't familiar with SiriusDecisions, unsure of how SiriusDecisions defines a category, or a lack of bandwidth, ask to spend 15 minutes with the lead analysts. They will be happy to explain the process in detail and answer any questions about the specifics of the report.
Respond with care. It's an analyst's job to provide perspective and insight to their clients, your buyers. For many industries, influencer relations is core to building thought leadership and having third-party references that validate a vendor's strategy. Keep both of these points in mind when deciding whether to participate in analyst reports or briefings. The initial investment in building the relationship will pay great dividends afterwards.
With a better understanding of the role that analysts play in B2B buying decisions, marketing and communications professionals can make the most informed decisions about participating in these types of reports. Vendor reports are just one way that analysts provide value to their clients.
For more information about the ways you can work with analysts, check out these other SiriusDecisions blog posts on related topics:
Analyst Briefings: A Big, Scary Tactic?
Delivering an Engaging Analyst Briefing
Analyst Briefings are Not Sales Calls – Four Tips for Best Results
Categories