Why Certification Is a Win-Win for Employers and Employees
There are several reasons to certify your employees that will benefit your business
We recommend five certification elements for building a professional certification program of your own
SiriusDecisions recently worked with a client to develop certification for its lead development representative function
Corporate goals, generally centered on profit and shareholder value, are often at odds with the goals of individual employees. As anyone with an MBA will tell you, there are several potential ways to align these goals, but no silver bullet.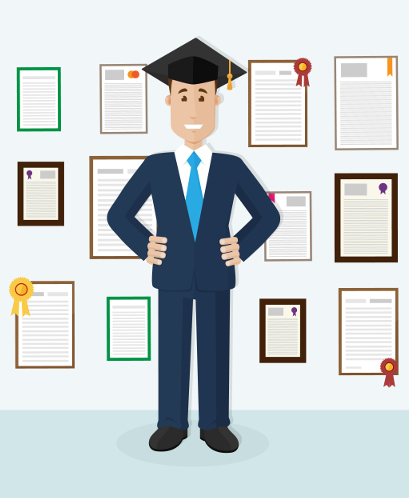 In my role as a consulting director at SiriusDecisions, I've seen a lot of variation in how alignment is demonstrated, and I'm continuously challenged by our clients to help them increase revenue or profit at their organization and not destroy employee morale in the process. But how do you simultaneously improve business results AND employee satisfaction? I believe that employee certification is part of the answer.
I recently worked with a client to develop a formal certification program for its lead development representative (LDR) function. The client was building a new business unit by merging various solution offerings, often through acquisitions. As a result, a new LDR team was assembled with people from similar telequalification functions; however, the team members had different experiences, solutions knowledge, performance metrics, lead management processes and enablement support. The project was driven by corporate management and aligned to business goals, and the organization approached us with the following questions:
How do we optimally integrate this team?
How do we enable people to speak to solutions with which they are not currently familiar to better identify and respond to prospect needs?
How do we enable this team to identify upsell and cross-sell opportunities across the solutions areas and maximize revenue?
How do we get people aligned around common processes?
We started the project with a detailed discovery phase. We surveyed LDRs and their managers to learn more about the current state, what they needed to be successful and what should be included in the proposed certification program. We learned something very interesting along the way. When we asked these employees (we interacted with almost 100 people during this process) what they thought about having a formal certification program, they cited the following benefits:
Certification would guarantee that management is actively defining and refining the LDR role, identifying requisite skills and knowledge, and providing training and support.
Achieving higher levels of certification could be tied to better titles and higher compensation, yield a sense of accomplishment and represent "status" within the organization.
Progressing from lower to higher levels of certification shows evolution from a junior LDR who is learning and receiving support from tenured team members to a senior LDR who is mentoring others and developing best practices.
The career path within the role is much clearer, and there is a better understanding of what life in the role looks like in three or four years and beyond.
For people who aspire to move into a different role (say, in sales or marketing), achieving senior certification levels demonstrates competence and business knowledge, and will make them more valuable to other functions.
We learned that, if implemented correctly, this program would benefit not only the business (as measured by revenue growth) but also the employees (as measured by job satisfaction and retention). Another theme we uncovered during this project was a requirement to differentiate levels of skills and performance. It all comes down to "what you know and what you can show." Here are five certification elements we strongly recommend for building a professional certification program of your own:
Role-based skills. These are the skills that are unique to the role. For LDRs, examples include identifying buyer needs, qualifying leads to BANT standards, having great prospect conversations and documenting calls effectively.
Process skills. These are the skills related to job processes, including lead routing and proper use of tools and systems.
Solutions knowledge. Properly communicating all the solutions that the organization offers to the market, at a depth appropriate to certification level achieved, and in the context of the prospect's need.
Demonstrated KPI results. Demonstrating performance against key metrics with consistency that is appropriate for the certification level achieved. Lower certification levels establish performance baselines that are ratcheted up at higher levels.
Time in position. Finally, there is a minimum time requirement for each level before the employee can advanced, even if other criteria are quickly met and the employee is a superstar. This ensures in-job experience is accrued, because there is no substitute for experience.
As you can see, there are several reasons to certify your employees that will benefit your business. The real hidden gem is the long list of benefits certification provides for your employees and the alignment between employee and employer by implementing certification programs – it's truly a win-win proposition!
If you have questions about developing and implementing your own certifications programs, please contact SiriusDecisions Consulting to learn more.
Categories