Ten Success Factors for B2B Social Media Marketing
B2B social media marketing often underdelivers due to missing strategic readiness elements
Organizations that holistically and comprehensively develop a B2B social media strategy outperform their peers on social
Performing a gap analysis against the following 10 readiness criteria and addressing weaknesses can improve your social media performance
B2B social media marketing requires holistic planning and investment in the right people, processes and technology. SiriusDecisions research shows that organizations that comprehensively tackle social media preparedness factors outperform their peers on social. Organizations that silo social or ignore certain key prerequisites often suffer from challenges in building social success.
In our recent webcast, titled Unlocking the Secrets to B2B Social Media Success, I introduced a B2B social media readiness framework that you can use to perform a gap analysis against how you're currently approaching social to see where you may have weaknesses in your social media foundation that need to be addressed. Within this framework, there are 10 key components I ask clients to assess themselves against: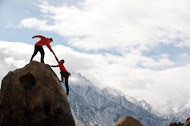 Audience prioritization. Just as you need strong segmentation for other aspects of digital marketing – marketing automation, for example — you also need it for social media marketing. It may sound cliché, but it's a fundamental truth that social media success is not about gaining random followership; it's about connecting with the RIGHT audiences.
Messaging development. Messaging should be integrated into — and carry through — all communications and channels, including social. These messaging components will also be the umbrella and framework within which you develop your content strategy. You can't skip this!
Resource allocation. Clearly defining and aligning expectations around personnel resources and program dollars are critical to ensuring that social goals are realistic, actionable and achievable.
Measurement. Goals and KPIs must be defined upfront as well, so they can inform planning and execution, and the metrics to measure and benchmark over time.
Technology. Once goals and KPIs have been defined, current tools and technology must be evaluated to identify gaps in execution and reporting capabilities.
Keyword strategy. For both organic and paid activities, a smart keyword universe aligns and amplifies search, social and content marketing around an audience-centric lexicon.
Content strategy. Lack of social followership and engagement is often related to poor content strategy, quality and inventory. A solid content strategy, including an editorial calendar, provides the steady stream of content needed to drive social engagement.
Localization strategy. While some social posts are region-specific, B2B organizations can often leverage centralized tools and content across multiple geographies and languages.
Executive sponsorship. Social readiness and success is highly dependent on the level of executive support available to champion for social strategy best practices and adequate resources.
Cross-functional interlock — social operations. Up-front alignment about cross-functional social media roles and responsibilities is essential. As B2B organizations mature, a social operations center of excellence is best practice for improving interlock, skills, processes, tools and measurement.
If you're interested in learning more about these 10 strategic social media success factors, please watch the recording of our webcast, Unlocking the Secrets to B2B Social Media Success, where I dive deeper into each of these factors and explain how to score the health of your current social media strategy and supporting activities.