Forrester's Security & Risk Spotlight – Joseph Blankenship
A lifelong Atlanta Braves fan, Forrester Senior Analyst Joseph Blankenship longs for the mid-1990's with respect to his baseball team, but we promise that he looks to the future as he advises his clients on current and emerging security technologies. He covers security infrastructure and operations, including security information management (SIM), security analytics, and network security, and his research currently focuses on security monitoring, threat detection, operations, and management. Joseph has presented at industry events, been quoted in the media, and has written on a variety of security topics.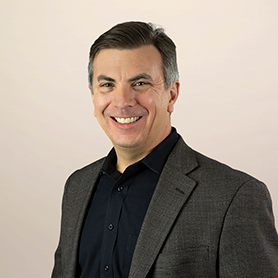 Joseph's over 10 years of security experience includes marketing leadership and product marketing roles at Solutionary (NTT), McAfee (Intel Security), Vigilar, and IBM (ISS), where he focused on managed security services, consulting services, email security, compliance and network security. As a marketing leader, Joseph helped to align client needs with marketing strategy, messaging, and go-to-market activities while educating users about security strategy. His background also includes extensive experience in the IT, telecommunications, and consulting industries with Nextel, IBM, Philips Electronics, and KPMG.
Listen to Joseph's conversation with VP, Research Director Stephanie Balaouras to hear about Joseph's biggest surprises since starting as a Forrester analyst, his most frequent client inquiries, and the topics he's excited to research in the coming year:
To download the MP3 version of the podcast, click here.
What do you foresee as the biggest threat to security and privacy in the United States in the next ten years?
The ability of attackers to monetize data — the underground data economy — is the biggest risk to security and privacy. If stealing data was no longer profitable, the number of data breaches would likely fall significantly.
What security product or technology are you most excited about – enterprise or personal?
I am currently very interested in how technologies like artificial intelligence and machine learning will impact security. There are some very compelling applications of these technologies; I'm interested to see how they evolve.
What's your best piece of advice for someone looking to break into the security and risk field?
People looking to get involved with security should read a lot, make some friends in the industry and ask lots of questions. Most people in security and risk have learned by being hands on. Education, training and certification all have their places, but most of the really successful security pro's I know started learning on their own and grew from there.
What's your favorite book related to security?
It's pure fiction, but my favorite "cybersecurity" themed book is Threat Vector by Tom Clancy and Mark Greaney. I love military and historical fiction as well as security, and this book has aspects of all three topics. Some very plausible real-world scenarios in the story make it interesting from a security standpoint.
When you were a kid, what did you want to do when you grew up?
I wanted to be a paramedic or a truck driver for years. Like most kids, I loved trucks, especially fire trucks, and I loved the old show "Emergency!" (I'm really dating myself with that reference…), which featured some of the first paramedics on TV. I later learned that paramedics have to be able to start IVs and give shots, so my lifelong fear of needles nixed that career path…
Categories