Digital Transformation Mumbai 2016 – Guest Q&A with Paul Cobban, DBS Bank
In my earlier blog post, I talked about why you should attend this year's Digital Transformation Mumbai 2016 Forum. With the event just around the corner, I'm very much looking forward to the various sessions that we have in store that will help India's most senior business leaders understand Forrester's research on the customer-obsessed operating model, which will provide a blueprint for organizations on their digital transformation journey.
As I prepared for my role as Forum Chair, I spoke to Paul Cobban, Chief Operating Officer, Technology and Operations at DBS Bank, about his views on the need to be customer-obsessed and what DBS is doing to digitally transform themselves.
I hope to see you at the St Regis Mumbai in less than 2 weeks – register here! In the meantime, here's a sneak peek of what to expect from Paul's session at the Forum.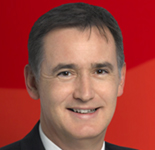 Q: How has the age of the customer impacted the financial services industry? How have you seen consumer needs evolve?
Cobban: Have you ever woken up in the morning and said, "Hey, you know what? Today is a great day to make a payment. Let's visit the bank with a few friends and deposit some money." Well, historically this is exactly the view bankers took! We believed banking was an essential chore that people spent time planning. However, about a year ago we decided to question a few of our assumptions. We thought of putting ourselves in the customer's shoes and living their lives to see where banking fit in. A very simple task, but one that changed the way we do banking today.
The customer today wants or rather expects an end-to-end seamless experience. The new normal is to expect that their own music be played in an Uber cab or that they should be able to replace their fridge with just the click of an app. It is even more exciting to see accelerating advances in technology, innovative thinking and the growing experimental nature of companies spur the creation of these ecosystems and collaborate to solve the end to end job seamlessly.
For us as bankers, I believe we therefore have two choices. We could either be the most cost effective commodity provider of banking services plugging into companies like Uber and Airbnb or to be at the core of the ecosystem; and if you want to be the latter you need to become an expert in understanding the true job-to-be-done and thereby become truly customer obsessed.
Q: Why is India an important market to DBS?
Cobban: We love India and it is truly one of the most exciting markets to be in right now. With an established smartphone user base, increasing wealth, world class tech stack including the Aadhaar infrastructure – the opportunities for FinTech are immense.
In fact we recently launched our own AI-powered, mobile-only bank in India that is completely paperless and branchless; allowing customers to open accounts just by using Aadhaar cards in less than 90 seconds. With this solution we aim to target 5 million customers, making India our biggest retail market.
Q: What did you find DBS had to do differently in India – whether due to difference in customer behaviour, regulations? How did you address that through digital?
Cobban: India is like many markets in one and it was a clear requirement for us to spend time understanding the needs of Indian customers and the Indian context. We needed to map the customer's jobs-to-be-done and focus on their challenges. One of the key investments we therefore made was in involving potential customers through each design stage. Taking away learnings to ideate, create and then test our offerings.
For example, the solution created needed to be super easy and convenient, as the Indian consumer didn't want to waste time queuing up at branches to open accounts. Or the requirement to make the solution so cost effective that we as a bank, could pass on good pricing in terms of deposit rates. In fact, this led us to challenge our teams internally with the 10x challenge: to create a solution that would need a tenth of the operational workforce than we had in our existing markets. As you can see the results of this are amazing with digibank by DBS being the first paperless and branchless bank in India.
Q: Can you tell us briefly about the digital transformation process and the approach that DBS has taken?
Cobban: Digital transformation is at the very core of everything we are doing at DBS as we believe that the future is in making banking invisible. In fact in my role I oversee the various transformation agendas for DBS through four different tracks including customer experience, operational excellence, business led agile and innovation. While each of these teams has very different goals they work very closely together; and each keeps our digital agenda at the centre everything they do by applying the principles that we have developed over the past 7 years.
Q: Are your internal technology and marketing teams collaborating to better address customer needs? How do you see this relationship evolving?
Cobban: There has been much talk about the need for collaboration between marketing and technology. However one of the lessons we learnt as we built our digital bank was that the need for cross functional collaboration goes beyond a bilateral relationship. To support this, we held weekly meetings with product, legal, compliance, HR, operations, customer experience as well as technology and marketing chaired by our CEO. We were able move very quickly with everyone on the team.
Don't miss Paul Cobban's presentation, "The Journey To Joyful," that will take place in the afternoon of Forrester's Digital Transformation Mumbai 2016 Forum, where he will talk about the lessons he has learnt as a business transformation leader, highlighting the journey that needs to be taken to delivery joyful experiences to customers and drive organization change.
Categories