2016 True Costs of Marketing Survey Results
The SiriusDecisions 2016 survey on B2B marketing spend is complete
More than a decade of results helps pinpoint trends across companies of all sizes
Marketing investment is up, and much of it is going into tools, systems and outsourced services
Periodically for the last 12 years, SiriusDecisions has conducted a survey of marketing budgets across B2B organizations of all sizes. We divide companies into five revenue bands (up to $100MM, $101MM to $500MM, $501MM to $1B, $1.01B to $5B and more than $5B) and look at the amount they spend on marketing programs, personnel, systems/tools and outsourced services. We also look at how they allocate their program spend and their headcount resources. Here are a couple of highlights that leaped off the page at us: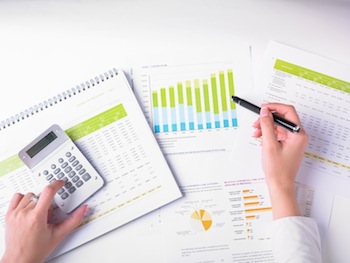 B2B software companies under $100MM are betting big on marketing. As a percentage of revenue, these companies are doubling down on marketing. In 2006, they reported that they spent 7 percent to 9 percent of their revenue on marketing. Since then, the United States has gone through a recession and we've witnessed a transformation to software-as-a-service business models. Today we're seeing most of these companies investing in the range of 8 percent to 16 percent. That's a huge shift that we largely attribute to the difference between recognizing all the revenue of a perpetual license and the slower trickle of recognizing recurring revenue. This changes what's needed from demand creation efforts and the nature of the post-sale customer relationship.
Spending is up significantly for systems/tools and outsourced services. Across all revenue bands, we're seeing a large portion of increasing marketing investment going to systems/tools and outsourced services. In 2010, when we first started tracking the investment marketing organizations were making in this area, we saw a range of 3 percent to 6 percent across companies of all sizes. Today, that number has expanded to 7 percent to 15 percent. This points to two drivers: There's a lot more technology to purchase or lease for marketing, and the skills and capacity to fill peak demands are not available in house. This increase also points out the ease with which systems/tools and outsourced services can be purchased – something that can get out of control quickly.
Many of our clients tell us that this survey is their most anticipated piece of research because it is so useful across all disciplines of marketing. CMOs use it as a planning reference point, and every department in marketing wants to understand how other companies are allocating their program and headcount spend. Clients who perform benchmarks can learn even more about how their spending compares to the companies that are most like them.
Our experience is that this increase in marketing investment comes with a warning that marketing spend has to be seen as part of a clear, measurable indicator of marketing's strategy and alignment to company goals and objectives. Marketing must show increased results (e.g. pipeline creation, client retention), or the increased spend likely will be followed by corresponding reductions.
Categories