The 64 Best Channel Podcasts Of 2019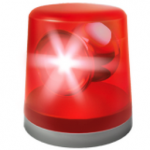 ALERT:  NEW 2021 VERSION NOW AVAILABLE HERE:
https://www.forrester.com/blogs/the-100-best-channel-podcasts-of-2021/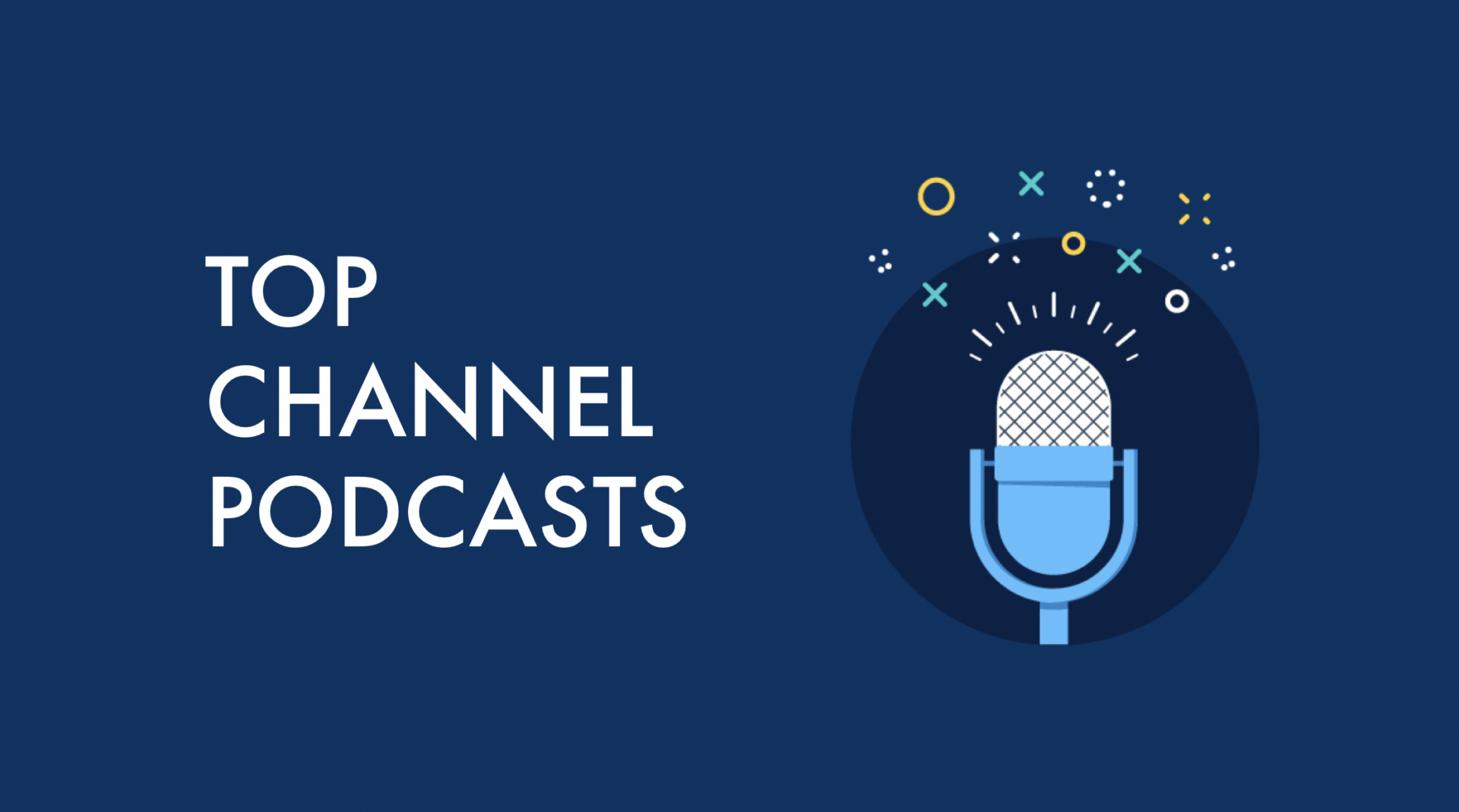 If you haven't listened to a podcast yet, you're now in the minority. 
According to Podcast Insights, 51% of the US population has listened to at least one podcast. Since the first podcast came on the scene in 2004, there are now over 750,000 podcast shows with over 30 million episodes.
What's behind this massive growth?
Smartphones are having the biggest impact by allowing you to listen to podcasts anywhere and anytime. As an extension of the smartphone, advancements in headphone technology such as wireless, noise-canceling, water resistance, and ease of use are driving new fans. The growth of personal digital assistants at home, including Amazon Alexa, Google Home, and Apple's Siri, are furthering accessibility. Finally, the proliferation of Apple CarPlay and Android Auto into new cars is broadening access to optimal listening times.
Podcast listeners are also loyal fans. Over 80% of listeners listen to seven shows per week — and they listen to all or most of each episode, which can range from a few minutes to multiple hours.
The explosion in podcasting hasn't gone unnoticed by channel leaders.
Want to guess how many channel podcasts are out there today? Before we started our research for this article, we guessed at about a dozen. After a week of hunting and asking channel professionals, we compiled a list of 64!
Topics range from channel technology news and trends to building channel partnerships and partner businesses. Channel podcast hosts include some of the biggest names in the channel industry. These movers and shakers recognize the power of this medium to educate and share ideas. For example, Rob Spee started his podcast, Channel Journeys, after getting hooked on an ocean sailing podcast. He saw the potential for sharing his channel knowledge while learning from and connecting with other channel experts.
Why should you start listening to channel podcasts? Here are five reasons:
Educate and entertain yourself.

You can

i

ncrease your channel and tech knowledge at home, at work, in the car, and at the gym. Podcasts are a great way to pass the time while you're stuck in traffic, putting in the miles on the treadmill, or sitting on the beach.

Build your channel network.

On these channel podcasts, you'll listen to a long list of channel chiefs and influencers. You can be part of the community and feel connected to the host and their guests. After the show, you have a great reason to reach out and connect with the people you hear.

Increase your channel net worth.

Channel podcasts help you stay current on latest channel trends, technologies, and opportunities. After a few episodes, you'll have valuable ideas to expand your business, impress your boss, or share with your team.

Chart your channel journey.

Whether you are brand-new to the channel or have been in it for years, you can learn from the career journeys of podcast hosts and guests. There are even channel podcasts specifically for young professionals looking to grow.

Get inspired.

Channel podcasts will inspire you to take your channel business and your channel career to the next level. They are usually presented in story format, which is more engaging and leads to better retention.
With 64 channel podcasts (and counting), there's something for everyone. Check out the list and try out various podcasts until you find the ones with the style and content that suit you best. We've organized them by content type to help you choose.
Follow the links to the show sites or your favorite podcast player. Seventy-three percent of the Channel Journeys audience listen on Apple Podcasts, but listeners using many other players including Spotify, SoundCloud, Castbox, Pocket Casts, and Stitcher. If you enjoy what you hear, be sure to leave a rating and review to help inspire other channel pros to listen, too.
Know of a channel podcast that we missed? Let me know, and I'll add it to the list.
TOP CHANNEL PODCASTS
Business Building (MSP, MSSP, VAR, Reseller, SI, Partner)
#AskTheCEO
Host: Avrohom Gottheil
Description: #AskTheCEO helps businesses to be heard over the noise on social media by translating your messages into language your customers understand. There is so much confusion out there, with everyone peddling their wares, and claiming to be #1. Whom do you believe?
Link: https://asktheceo.biz/
Breaking Barriers with the Managed Services Community
Host: CompTIA
Description: Join the Managed Services Community as we talk to experts and peers to help break barriers in your business. We'll talk about ways to improve your business operations, new services and solutions, and how to capitalize on opportunities and find that next million dollars.
Link: https://blubrry.com/comptiabreakingbarriers/
Confessions of an IT Business Owner
Host: Ryan Goodman
Description: Confessions of an IT Business Owner is a podcast where we share inspiring stories of IT business owners, just like you, on how they've become healthy by improving their cash flow, automated their businesses, and built trust with their clients and prospects by looking more professional, growing their managed service providers (MSPs).
Link: https://www.connectbooster.com/cb-podcast/
Datto State of the Channel
Host: Various
Description: Access conversations among MSPs, Datto experts, and other thought leaders on trends in the channel, emerging opportunities for MSPs, and innovated best practices that will help you grow your business.
Link: https://soundcloud.com/datto-podcast
Duct Tape Marketing
Host: John Jantsch
Description: Interviews with authors, experts, and thought leaders sharing business marketing tips, tactics, and resources, hosted by one of America's leading small business marketing experts.
Link: https://ducttapemarketing.com/about/duct-tape-marketing-podcast/
Evolved Podcast
Host: Todd Kane
Description: Technology can deliver massive value to any organization when managed with a mature approach. Evolved is on a mission to ensure that companies are taking advantage of technology.
Link: https://www.evolvedmgmt.com/podcast
Frankly MSP Podcast
Host: Jennifer Tribe
Description: ROAR! Frankly MSP is a biweekly podcast that helps managed service providers run an IT business with productivity, efficiency, and profitability. We go off the beaten path to bring you interviews, insights, and analysis from worldwide experts and fellow MSPs who've cracked the success code. Featuring practical tips and news you can use, each episode of Frankly MSP will leave you inspired, energized, and ready to take action.
Link: https://franklymsplive.com/podcast/
IT4Whiskey Podcast
Host: Mayron Herrera, Joe Ussia, Craig Hickman
Description: A podcast about the secrets on how to build your IT business from industry veterans while learning about whiskey!
Link: http://it4whiskey.com/
IT Provider Network
Host: Terry Rossi
Description: I'm Terry Rossi, a 20-year veteran in the computer industry and part of a successful software development, managed service provider, and IT outsourcing firm that works with clients worldwide. With this podcast, I hope to share successful strategies, frameworks, tips, and tricks to help you grow your MSP business and drive profit to your bottom line. We will dive into sales, marketing, service delivery, human resources, and ways to establish and improve your corporate culture. I want to help you build a best-in-class IT managed service provider!
Link: https://podcasts.apple.com/us/podcast/it-provider-network-podcast-for-growing-it-service/id1217046628
IT Rockstars
Host: Scott Millar
Description: Do you run a successful IT or managed service company? IT Rockstars are here to help grow your MSP to the next level. We talk with marketing and sales professionals about how to scale your sales pipeline.
Link: https://podcasts.apple.com/gb/podcast/it-rockstars/id1429549204
It's All About the Questions
Host: Laura Steward
Description: Through interviews with entrepreneurs, business and health experts, and her own experience running a multistate technology services company she founded and eventually sold, business strategist, speaker, radio host, and award-winning international bestselling author Laura Steward will guide you to asking better questions for your business and life, all with actionable advice and a few laughs along the way.
Link: https://www.laurasteward.com/category/its-all-about-the-questions
MSPMarketing
Host: Paul Green
Description: This is a show only for managed service providers and IT support companies. It's made in the UK and is designed for MSPs all over the planet. Every week, we have loads of very specific advice to help you get more new clients, grow valuable MRR, and ultimately increase net profit — isn't that why we're in business? Plus a special guest, some from our world and some from outside.
Link: https://www.paulgreensmspmarketing.com/podcast/
MSP Voice
Host: Doug Hazelman
Description: A podcast produced by MSP360 where, each week, Doug Hazelman talks to different managed service providers about their business.
Link: https://mspvoice.com/
PSAImpact
Host: Chris Timm, Rayanne Buchianico
Description: PSAImpact is a podcast series hosted by Chris Timm and Rayanne Buchianico. The series is PSA-independent and is designed to help MSPs worldwide get the most from their PSA tool and to manage their business. Get your questions answered by the experts, and learn how to maximize profitability and increase efficiency in your MSP.
Link: https://podcasts.apple.com/us/podcast/psaimpact/id1478601831
TechServicesSuccess
Host: CompTIA
Description: TechServicesSuccess podcast is sponsored by CompTIA's Technology Lifecycle Services Community and provides a forum for business executives to discuss commonality within the technology service industry. This collaborative group engages in thought leadership that drives industry-specific education/tools and promotes innovation and business excellence in the service industry.
Link: https://www.blubrry.com/techservicessuccess/
TheInquisitor Podcast
Host: Marcus Cauchi
Description: Real-world, practical sales, management, and channel sales advice for the ambitiously lazy, by salespeople for salespeople.
Link: https://marcuscauchi.podbean.com/
The IT Provider Show
Host: Rick Yates, Abbie-Lee Hollister
Description: The podcast to help ambitious tech businesses and their leaders unlock next-level success, hosted by industry champions and sales and marketing specialists, Rick Yates and Abbie-Lee Hollister. Get useful tips and tools of the trade, fascinating guests, and some great ideas to help you grow personally and professionally and elevate your IT services business.
Link: https://pod.co/the-it-provider-show
TubbTalk
Host: Richard Tubb
Description: For years, I have been fortunate enough to regularly sit down and talk with the most successful and smartest people within the IT industry. At the end of those conversations, I have frequently thought "Wow! That was gold! I wish I could share that conversation with others!" Now, I'm sharing those conversations with you through my podcast! In TubbTalk — the podcast for IT consultants — I invite you to eavesdrop on my conversations with the IT industry's top thought leaders.
Link: https://www.tubblog.co.uk/podcast/
Channel Partnerships, Alliances, And Ecosystems
ChannelChat
Host: Terry Moffatt
Description: Channel Marketer Report is an e-media publication reporting on the latest solutions, trends, and strategies that help vendors optimize their channel sales and partner marketing programs. ChannelChat — audio and video conversations with industry thought leaders — provides expert insight into the opportunities and challenges that channel marketers and managers must address in the digital age.
Link: https://www.channelmarketerreport.com/category/podcast/
Channel Marketing Journal
Host: Jeff Mesnik
Description: Channel Marketing Journal explores how channel marketers can build strong relationships with channel partners to improve how they market and sell.
Link: https://www.channelmarketingjournal.com/
Channel Masters Podcast
Host: Keith Lubner
Description: Channel EQ is a global leader in channel enablement and acceleration strategies. Through our innovative Adaptive Partnering process, we help organizations that sell through partners, VARs, agents, and resellers design, build, and reach peak channel performance, fast!
Link: https://channeleq.co/channel-blog/
Cosell.io Podcast
Host: Taylor Baker
Description: Follow our unique insights and stories on co-selling and partnerships.
Link: https://www.blog.cosell.io/podcast
Ecosystem Aces
Host: Chip Rodgers
Description: Ecosystem Aces is dedicated to helping business leaders unleash the full potential of their partner network. Whether you're just getting started with alliance partners or you're looking for advanced strategies and tactics, this podcast is for you.
Link: https://ecosystemaces.com/podcasts
Partner Programs Podcast
Host: Alex Glenn
Description: We help agencies and tech companies form better affiliate and reseller partnerships.
Link: https://partnerprograms.io/category/podcast/
Software Channel Partner Podcast
Host: Louis Gudema
Description: Leaders of software channel partner programs discuss their greatest challenges and best solutions.
Link: http://revenueassociates.biz/podcasts/
Channel Technology And Security
#Hashtag Trending
Host: Mandy Kovacs
Description: When the conversation turns to technology, #Hashtag Trending makes sure you're in the know. We review the top trending tech topics from across the web — Twitter, Reddit, Google, Product Hunt, and more.
Link: https://channeldailynews.com/podcasts
Business of Tech (MSP Radio)
Host: Dave Sobel
Description: Each day, the flood of technology news hits. In an industry that always changes, finding focus on the important things is critical. The Business of Tech podcast focuses on the news you need to know. Covering both the story and why it matters, this show brings you up to speed quickly and gives you resources to go deeper. Keep up to speed with this newscast, delivered right to you.
Link: https://www.mspradio.com/show/business-of-it/
CMD-CTRL-PWR
Host: Joe Saponare, Sam Valencia, Jerry Zigmont
Description: Command-Control-Power is a weekly podcast hosted by three certified members of the Apple Consultants Network (ACN), drawing from nearly half a century of combined experience operating technology consulting practices.
Link: https://commandcontrolpower.com/
CyberWire podcast
Host: Peter Kilpe, John Petrik
Description: More signal, less noise — we distill the day's critical cybersecurity news into a concise daily briefing. The CyberWire podcasts are our look at what's happening in cyberspace.
Link: https://thecyberwire.com/podcasts/
Daily Information Security ("StormCast")
Host: Johannes B. Ullrich
Description: A brief daily summary of what is important in cybersecurity, this podcast is published every weekday and designed to get you ready for the day with a brief (usually about 5 minutes long) summary of current network security-related events. The content is late-breaking, educational, and based on listener input as well as on input received by the SANS Internet Storm Center.
Link: https://isc.sans.edu/podcast.html#stormcast
Darknet Diaries
Host: Jack Rhysider
Description: True stories from the dark side of the internet, this is a podcast about hackers, breaches, APTs, hacktivism, cybercrime, and all the things that dwell on the hidden parts of the network. This is Darknet Diaries.
Link: https://darknetdiaries.com/
Defensive Security Podcast
Host: Jerry Bell, Andrew Kalat
Description: Defensive Security is a weekly information security podcast that reviews recent high-profile cybersecurity breaches, data breaches, malware infections, and intrusions to identify lessons that we can learn and apply to the organizations we protect.
Link: https://defensivesecurity.org/
Enterprise Software Podcast
Host: Bob McAdam, Todd McDaniel, Darcy Boerio
Description: The world's first independent podcast dedicated to business applications. Enterprise Software news, views reviews and interviews for CEOs, CIOs, developers, users and partners.
Link: http://www.enterprisesoftwarepodcast.com/
Hackable?
Host: Geoff Siskind, Bruce Snell, McAfee
Description: We see lots of movies and TV shows where hackers can infiltrate our lives with just a few keystrokes. But is it real? We're here to find out. Malicious cat photos, sketchy Wi-Fi networks, rogue rentals, all-knowing webcams — those are just a few topics tackled in Hackable?, where we let our hackers shed light on just how secure we really are.
Link: https://hackablepodcast.com/
Hacker Files
Host: Joe Panettieri
Description: In this special, Webroot podcast series we offer a behind-the-scenes look at the shadowy world of cybercrime from those battling it on the frontlines. Featuring ChannelE2E co-founder and host Joe Panettieri, alongside guest experts from around the industry, discussions delve into the most pressing issues in cybersecurity with those who know them best.
Link: https://www.webroot.com/us/en/business/resources/podcasts
IoT Security Services Association (IoTSSA)
Host: Brian Sherman and Tania Sheppard
Description: The IoT Security Services Association (IoTSSA) is a community of IT channel partners connecting industry security experts and vendors with IT service providers. IoTSSA is focused on being at the forefront of security knowledge, education, and service delivery.
Link: https://www.iotssa.com/category/security-podcasts/
Lockdown Lessons
Host: Joe Panettieri
Description: Webroot returns with another podcast series, this time exploring how MSPs can mitigate risks and boost cyber defenses within their own businesses. ChannelE2E and MSSP Alert editor Joe Panettieri is joined by Webroot experts for a miniseries that looks at the trends and threats facing today's MSPs.
Link: https://www.webroot.com/us/en/business/resources/podcasts
Mike Tech Show
Host: Mike Smith
Description: My podcast is about all things technology and computer-related. I discuss cool sites, software, tips, and tricks that will make you more productive at home and work. I review problems and solutions that I encounter at home and with my consulting. I answer listeners' tech questions and also discuss solutions from other listeners.
Link: http://mikenation.net/
Podnutz — The Computer Repair Podcast
Host: Jeff Halash
Description: Podnutz is a podcast network devoted to end users of all kinds of tech, ranging from Windows residential and business support to Android games, because we are end users!
Link: https://podnutz.com/category/podnutz/
Security Now
Host: Steve Gibson, Leo Laporte
Description: Steve Gibson, the man who coined the term spyware and created the first anti-spyware program, creator of Spinrite and ShieldsUP, discusses the hot topics in security today with Leo Laporte.
Link: https://twit.tv/shows/security-now
Smashing Security
Host: Graham Cluley, Carole Theriault
Description: A helpful and hilarious take on the week's tech snafus, computer security industry veterans Graham Cluley and Carole Theriault chat with guests about cybercrime, hacking, and online privacy. It's not your typical cybersecurity podcast
Link: https://www.smashingsecurity.com/
Sunday Morning Linux Review
Host: Tony Bemus, Tom Lawrence, Phil Porada, Mary Tee
Description: Sunday Morning Linux Review is a podcast with Tony Bemus, Tom Lawrence, Phil Porada, and Mary Tee. We talk about Linux and open source news. Edited episodes and show notes are found at www.smlr.us.
Link: https://smlr.us/
The Cyberlaw Podcast
Host: Stewart Baker
Description: The Cyberlaw Podcast is a weekly interview series and discussion on the latest events in technology, security, privacy, and government. The podcast is hosted by Steptoe & Johnson LLP partner Stewart Baker, who is joined by a wide variety of guests, including academics, politicians, authors, and reporters.
Link: https://www.lawfareblog.com/topic/cyberlaw-podcast
Channel Industry Trends And Futures
Arrow Bandwidth
Host: Adam Catbagan, Davitt Potter
Description: Welcome to Arrow Bandwidth, the podcast brought to you by Arrow ECS to help the channel better understand the trends, technologies, and concepts facing the IT industry today.
Link: https://channeladvisor.arrow.com/category/podcasts/
ChannelBuzz
Host: Robert Dutt
Description: ChannelBuzz.ca, the first news and analysis blog platform for the Canadian IT channel community, with the stated goal of cutting through the noise for Canadian VARs and MSPs.
Link: https://channelbuzz.ca/subjects/podcasts/
Channel Chief Talk
Host: Todd Thibodeaux
Description: Channel Chief Talk is a special edition of the ChannelE2E podcast series, cohosted by CompTIA CEO Todd Thibodeaux. Todd will discuss market trends, partner programs, new technology, opportunities, and strategies with leaders from IT companies on each episode.
Link: https://www.channele2e.com/podcasts/comptia/
ChannelE2E Podcast
Host: Joe Panettieri
Description: ChannelE2E offers podcasts for entrepreneurs, CSPs, MSPs, VARs, ISVs, and technology partners in the IT channel.
Link: https://www.channele2e.com/podcasts/
Channel Edge
Host: Steven Kellam
Description: Channel leaders share success strategies, best practices, and emerging trends.
Link: https://360insights.com/podcast/
Channel Futures Think Tank Podcast
Host: T.C. Doyle
Description: T.C. Doyle interviews some of the biggest names in the business in his insightful podcasts that will make you smarter.
Link: https://www.channelfutures.com/podcasts
Channel Happy Hour
Host: Brett Martin, Michael Vizard, Charlene O'Hanlon
Description: A weekly podcast discussing the tech channel.
Link: https://channelhappyhour.com/episodes/
Channel Insider Podcast
Host: David Dungay
Description: Real opinions in real time from some of the channel's most influential players, unfiltered, unedited, and unscripted. Tune in to stay up to date with the latest news and views in your market.
Link: https://www.commsbusiness.co.uk/comms-business-channel-insider-podcast/
Channel Journeys
Host: Rob Spee
Description: Interviews with channel experts and influencers who share valuable tips to help you accelerate the growth of your channel business. From channel sales and marketing to channel technology and trends, Channel Journeys covers a wide range of topics that will entertain, inspire, and empower you to have your best channel journey ever.
Link: https://channeljourneys.com/category/podcast/
Channel Partners Coffee with Craig & Kevin
Host: Craig Galbraith, Kevin Morris
Description: Industry experts discuss the hottest topics in the channel, including the latest in technology and how you can improve your business.
Link: https://www.channelpartnersonline.com/podcasts-2/
ChannelPro Weekly Podcast
Host: Matt Whitlock, Rich Freeman
Description: A weekly program for VARs, ISPs, MSPs, and integrators, focusing on topics of interest as related to the recent week in news.
Link: https://www.channelpronetwork.com/tags/podcast
Channel Voice
Host: Matt Pillar
Description: Twice-monthly intelligence, inspiration, and entertainment from the leading voices in the IT channel.
Link: https://www.channelexecutivemag.com/solution/channel-voice-podcast
Coffee Break with CompTIA Industry Advisory Councils
Host: Chris Phillips
Description: Listen in while Chris Phillips, director of the CompTIA Industry Advisory Councils, talks about current trends and new and emerging technology with members from CompTIA's Business Applications Advisory Council, Channel Advisory Board, Drone Advisory Council, and Smart Cities Advisory Council.
Link: https://blubrry.com/industryadvisorycouncils/
CompTIA Volley
Host: Carolyn April, Seth Robinson
Description: Carolyn April and Seth Robinson from CompTIA's research team toss the latest topics back and forth, sometimes with the help of market data and sometimes with guest appearances. Volley focuses on technology, channel business, and trends.
Link: https://www.blubrry.com/volley/
e-ChannelNews Podcast
Host: Julian Lee
Description: After 17 years, e-ChannelNews continues to be a leading daily electronic news magazine for the IT channel that delivers important industry insider information and trends that help the channel to grow business and overcome business challenges. Each year, we deliver about 2,500 news articles, so you are sure to find news that you can really use!
Link: https://e-channelnews.com/
EmTechCast
Host: CompTIA
Description: EmTechCast is brought to you by CompTIA's Emerging Technology community. Join CompTIA's Jim Hamilton as he talks to the pioneers bringing new technology to market. Gain important insights on emerging tech, how it will impact businesses and society, and the far-reaching implications for our digital future.
Link: https://blubrry.com/emtechcast/
Future LeaderCast
Host: CompTIA
Description: A podcast from the CompTIA Future Leaders Community focused on understanding and embracing the multigenerational workforce and building best practices.
Link: https://blubrry.com/futureleadercast/
IoT Playbook
Host: Mark Smith
Description: IoT Playbook offers cutting-edge guidance on trends and opportunities in everything from sensors, software, and gateways to "smart" offices and cities. It reaches tens of thousands of North American providers of audio, control, digital signage, IT networking, business continuity, cybersecurity, surveillance, unified communication, mount, cabling, energy, cooling, and other solutions. 
Link: https://podcast.iotplaybook.com/
Killing IT Podcast
Host: Ryan Morris, Karl Palachuk, and Dave Sobel
Description: Commentary on the changing world of technology opportunities and emerging tech.
Link: https://podcasts.apple.com/us/podcast/the-killing-it-podcast/id1463295432
Layers with the IT Security Community
Host: CompTIA
Description: A podcast on the business of IT security from the CompTIA IT Security Community. Listen in as we discuss new technologies in IT security and evaluate new opportunities and challenges for businesses in the security space.
Link: https://blubrry.com/comptia_layers/
Microsoft Partner Network
Host: Rachel Braunstein
Description: The Microsoft Partner Network is the largest community of partners across the globe. Hosted by Microsoft's Rachel Braunstein, this podcast brings you insider access to unforgettable interviews with Microsoft partners, executives, and industry thought leaders. Tune in to learn more about the big ideas shaping business and technology today.
Link: https://podcasts.apple.com/us/podcast/microsoft-partner-network-podcast/id1099620520
POD2112
Host: Larry Walsh
Description: Thought-provoking discussions with expert guests on a wide range of technology and business topics.
Link: http://the2112group.com/category/pod2112/
SMB Community Podcast
Host: Karl Palachuk
Description: Podcasts, articles, and reference materials for managed service providers, brought to you by internationally recognized MSP consultant Karl W. Palachuk.
Link: https://www.smbcommunitypodcast.com/
SMB Nation Podcast
Host: Harry Brelsford
Description: SMB Nation, Inc. is a publishing and events company targeting the SMB (small and medium business) IT community, the Microsoft Small Business Specialist Community (SBSC), the converged voice and data communities, and the emerging cloud industry. As the largest community in the SMB IT industry dedicated to IT companies, SMB Nation acts as both an evangelist and thought leader of SMB-related technology and trends.
Link: http://www.smbnation.com/podcast
Tate Talks — The TotallyMSP Podcast
Host: Chris Tate
Description: Tate Talks is the podcast series from TotallyMSP. Join your host, Chris Tate, business development director, EMEA for Datto, as he speaks to various characters from the MSP world. Never technical, rarely on topic, this is a time to see what makes the people that make the community we love.
Link: https://www.totallymsp.com/podcast
Technologist Talk
Host: CompTIA
Description: Half a million open positions working with technology go unfilled in the U.S. during any given quarter — a workforce crisis that threatens to worsen over time. Technologists — workers with the optimal mix of hard technical skills and soft business skills for this digital age — will help fill this gap. Join Charles Eaton, CEO of Creating IT Futures, CompTIA's workforce charity, as he and his expert guests explain and explore issues, ideas, and initiatives involved in nurturing our nation's next wave of technologists.
Link: https://www.blubrry.com/technologisttalk/
Women TechCast
Host: CompTIA
Description: Women TechCast is sponsored by CompTIA's Advancing Women In Technology Community, which works to empower women with resources and information to positively impact their technology careers and to inspire girls and women to choose careers in technology.
Link: https://www.blubrry.com/womentechcast/
Know of a channel podcast that we missed? Let me know, and I'll add it to the list.
Further Channel-Related Reading
What I See Coming For The Channel In 2020
Channel Software Tech Stack (2020)
Channel Marketers Need To Become Community Marketers — Here's How
Partner Relationship Management (PRM) Comes Of Age
Through-Channel Marketing Represents The Third Stage For Sales And Marketing Leaders
Channel Data Is A Competitive Differentiator
Time To Rethink Channel Incentives And Program Management (CIPM)?
Channel Automation Becomes Table Stakes For Partnership Success
Bio:
Rob Spee is the founder and CEO of Channel Journeys and host of the Channel Journeys podcast. Rob applies his channel expertise to help software-as-a-service vendors create and execute channel strategies to accelerate revenue growth. His global channel experience spans from building channels at startups to vendors and distributors such as Arrow, BMC, Carbonite, and SAS. Follow Rob on Twitter and LinkedIn.