A New Era for Marketing Automation in Europe
By 2017, 75 percent of European marketers will be leveraging marketing automation platforms (MAPs) – a 52 percent increase over 2013 European rates
Marketers are already testing the boundaries of what their MAPs can do and demanding more from vendors
Multi-channel lead nurture, predictive scoring and flexible preference centers are three future focus areas for MAPs
Since the start of the millennium, marketing automation platforms (MAPs) have gone from a nice-to-have to a must-have tool for marketers. The reasons are clear: MAPs empower marketers to scale their activities systematically and efficiently, enhancing productivity and reach. When teamed with a sales force automation platform, MAPs also allow marketers to systematize and accelerate the lead handoff process between marketing and sales. This is the era of scalability.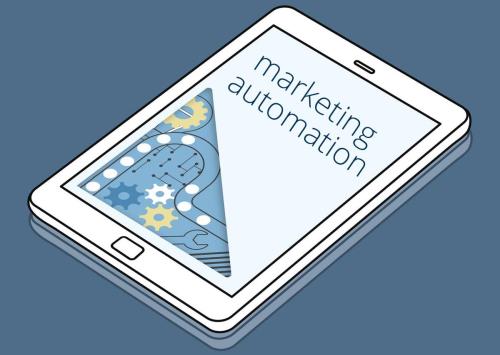 Sixteen years on, we're witnessing the birth of a new era in marketing automation – the era of specificity. Today, scale is still important, but it's no longer sufficient. Marketers aren't happy with flooding the market with thousands of emails aimed at potential prospects. They want to interact with thousands of hand-picked prospects using individually tailored and relevant communications. In this new era, persona insights are the fuel that drives us – and timing is everything.
To achieve these goals, marketers are testing the boundaries of their MAPs' capabilities and demanding more from those who develop them. In a recent European study, SiriusDecisions gathered data on the activities that marketers have automated and will be automating in the coming years. The table below highlights three examples of the shift we're seeing.
2013:
Email-only lead nurture
Lead scoring
Personalized content delivery
2015:
Email only
Account scoring
Personalized landing pages
2017:
Multi-channel lead nurture
Predictive lead scoring
Preference management
Once satisfied with creating a single, email-only lead nurture stream, marketers now regularly create multiple nurture streams focused on different offerings or personas. Marketers are also planning to broaden their nurtures beyond email to include other delivery options such as ad retargeting, tele, direct mail and customized event invitations, selecting the right option dynamically according to the preferences and behavior exhibited by the prospect.
Lead scoring programs, which were originally created to help marketing differentiate hot prospects from cold prospects, are also expanding to take into consideration the activities of multiple prospects within an account. Ultimately, marketers are hoping predictive analytics can help them search for and identify prospects that are a strong match for their offerings by analyzing the attributes and behaviors of existing customers.
Lastly, content is truly becoming king as marketers realize that the buyer's journey is now largely content-driven. A few years ago, personalizing content meant dynamically selecting the greeting and language for an email. Today, marketers can also provide personalized landing pages serving up topics and formats tailored to that prospect. In the future, marketers want to reimagine preference centers – making them a place for prospects to be in control of what they receive, and marketers to understand how to further fit their communications to each potential buyer.
SiriusDecisions' study found that by 2017, 75 percent of respondents will be using MAPs to support these activities and many more – a 52 percent increase over European adoption rates reported in 2013. This development is very exciting, because as marketers use technology to move away from point-in-time, one-dimensional, generic communications to ongoing, interlinked, insights-driven communications, they have the opportunity to deliver truly relevant content to prospects.
Where are you on this journey? Are you light-years ahead, or are you still a few years behind? The good news is that no matter where you're starting from, MAPs can help you advance to the next step.
Categories