Brands: Here Is The Size Of Your Digital Commerce Prize
Consumer-facing brands know that there is proverbial "gold" in generating direct sales through digital commerce — but the big question is the size of the prize. Where will brands place their digital commerce bets, and what will each yield in terms of digital sales, profitability, and customer relationships?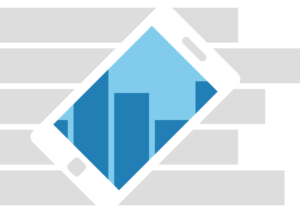 The sales opportunity across different digital commerce touchpoints, whether wholesale partner, marketplace, or direct brand .com, is not one-size-fits-all. Product categories, product differentiation, existing retail partnerships, and the organization's digital maturity (not to mention global region) all determine the revenue opportunity, plus the digital commerce strategy itself.
Key Takeaways From The Latest Research
Brands must first evaluate their regional commerce landscape. To gauge the opportunity at stake, brands must factor in regional context to any global digital commerce strategy. Markets around the world vary significantly due to multiple factors, including the relative maturity of eCommerce, the proportion of consumers who regularly shop online, and device adoption.
One size does not fit all: Brand type heavily dictates the digital commerce opportunity. Forrester identifies four branded product types that factor in how commoditized the product is and how frequently customers purchase it. Factors such as product category and a brand's dependence on existing retail partner sales relationships also impact the relevance of different digital commerce tactics.
Most importantly, it's not all about sales. Consumer insights, ongoing consumer engagement, and a platform for product testing and innovation are among the additional benefits that brands must factor in as they analyze what their digital investments will yield.
"Brands, Here's The Size Of Your Digital Commerce Prize" Forrester Report
Forrester's new report examines how various factors affect the digital market opportunity for brands, including product type, regional difference in digital commerce markets around the world, and the organization's digital maturity. You can download the document here. If you'd like to discuss any of the findings in further detail, please schedule an inquiry with me.
Related Forrester Content
Categories