Tech Executives Need To Make Diversity And Inclusion Core To Their Talent Strategy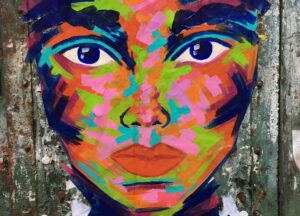 Product value propositions are increasingly being based on services and experiences rather than features and functions. Consequently, creativity, self-initiative, and passion play a vital role in developing customer-obsessed strategies and differentiated offerings.
Tech executives therefore need to make diversity and inclusion (D&I) a core part of their talent strategy, because D&I:
Drives innovation. Diverse perspectives help tackle challenges and opportunities from unconventional angles, generating innovation. Deepa Gautam-Nigge, senior director — corporate development and diversity advocate at SAP, states that "connecting the dots beyond the obvious, either in business or in culture — that's only possible when the full range of diversity is used."
Improves performance. Firms that encourage diversity, pursue equity, and practice inclusion are better positioned to attract and retain top talent, boost customer obsession, improve employee satisfaction, and increase creative decision-making. Vinod Kumar, CEO at Vodafone Business, shared that "for me, what is even more important than simply the physical representation of diversity is to ensure that all decision-making considers the perspectives of ethnicity, gender, and sexual orientation to arrive at balanced decisions that are inclusive before getting a sign-off."
Is about data and algorithms, too. Countering bias in data and in algorithms needs to be part of your diversity strategy. There is no "raw data," as all data sets have bias. Hence, big data and database design should be viewed as part of AI design. Elena Estavillo, founder and CEO of Centro-i, observes that "organizations that design AI algorithms must also have strong diversity initiatives to minimize biases in data."
Questions like "What is the value of diversity — and how is it measured?"; "Why should you align your D&I with your AI strategy?"; "How does D&I affect management culture and management style?"; and "How do you embed D&I inside an organization's culture rather than pursuing diversity as a 'project'?" are essential for organizations to succeed in the coming decades.