Diversity, Learning, And Adaptability — The Keys To Unlocking Your Tech Talent Crisis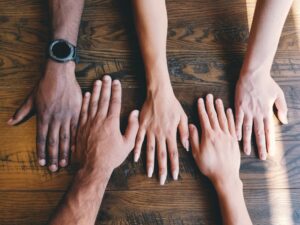 Tech leaders are facing a talent shortage. On Wednesday, May 18, 2022, my colleagues Dan Bieler, Rikki Schmidle, Ash Mukherjee, and I hosted a client workshop to listen, collaborate, and share insight on sourcing and retaining the best tech talent. A diverse group of technology and talent leaders came together with the same common challenge: how to meet their tech talent needs, now and for the future. That's a tough ask in a highly competitive talent market, but the cohort enjoyed a "thought-provoking" and "great discussion," with actionable "topics to take back."
Thought-provoking, because the three key takeaways the group consented on were not recommendations they had fully considered beforehand as critical to their talent challenges:
Understand the full spectrum of diverse talent.
Make learning a strategic imperative.
Rethink jobs and roles to be more adaptive.
Understand The Full Spectrum Of Diverse Talent
Companies worldwide are signaling a stronger commitment to creating and maintaining diverse, inclusive, and equitable workplaces. Diversity, equity, and inclusion are multidimensional and include many aspects in addition to race and gender, such as location, culture, and values. Be inclusive in how you think about filling the skills gaps.
Ensure that your workforce matches the diversity of your customers. Guest speaker Nicola Wadham (CIO, Financial Ombudsman Service) described how important it is for her organization to represent the diversity of customers they support. By locating their office in Canary Wharf in London, the Financial Ombudsman Service can recruit from a diverse local community. When it comes to recruitment, it ensures "blind CV sifting," checks the language of job descriptions to eliminate bias, and makes sure that the job criteria does not risk excluding applicants. The confidence gap between men and women means that many women will only apply for roles when they meet 100% of the requirements; men will often apply when they meet 60% of them. The organization also promotes and supports diversity and inclusion in the workplace through informal internal community groups or networks.
Cast the recruitment net wider. When it comes to tech recruitment, tech leaders must look beyond the tech organization and traditional tech recruitment channels for skills. Recruit for aptitude and attitude, not just experience. Technology can be learned. Consider recruiting internal workers before seeking external hires. This can result in lower talent acquisition costs and higher-quality hires. And as the recent Forrester report, Navigating The Leading Skill Clusters Across Europe, highlighted, critical thinking, self-management, emotional intelligence, and interpersonal and leadership skills are increasingly important for the future.
Make Learning A Strategic Imperative
For many organizations, the learning function is still buried within HR, with limited strategic access. Learning is seen as a transactional activity, with spend often fragmented across departmental budgets, making it difficult to connect the dots between investment and return. That is a barrier.
Move talent management and learning from under the HR shadow. Create a standalone entity that drives organizational adaptiveness. This organization must put mechanisms in place that make it easier for employees to continuously refresh their skills. And it must create a culture of lifelong learning so that their people can better prepare for the future of work.
Take a learner-centric approach to managing skill competencies. If you want to attract the talent that you need to succeed, you must encourage and build learning into what your people do. Invest in an adaptive learning experience platform. These include robust assessments to pinpoint current skills and include AI and machine-learning tools to develop and recommend custom learning paths aligned with career development goals, skills gaps, and career interests.
Make learning a performance requirement. Every employee should have skills development goals in their performance plan, and managers must coach and be accountable for facilitating the achievement of those goals.
Rethink Jobs And Roles To Be More Adaptive
Organizations focused on optimal performance and efficiency, with fixed jobs in fixed departments, fail in the face of disruption and accelerated change and uncertainty. The notion of static jobs is eroding. The concept of a "job" has always been a weak construct; today, it is less useful or relevant than ever.
The working environment is different, and organizations must rethink how they tackle their skills gaps to prepare for the future. Future fit organizations recognize that the old models for recruitment, training, and jobs no longer work — they need to be adaptable with flexible models for recruiting and aligning talent and skills to the work that needs to be done.
Hire for flexible roles and skills. Hire somebody not for a specific job or fixed team. Recruit them into a more flexible role designed to evolve over time. Engage them in projects and initiatives most relevant for their skills and aspirations.
Create skills communities and implement an internal talent marketplace. Establish professional communities or centers of interests/expertise aligned to in-demand skill sets (such as data science, software engineering, or automation). Open these groups businesswide to encourage cross-organizational learning of the most critical technology skills. Create an internal talent marketplace. This solves two problems: 1) It systematically helps existing employees find jobs for which they might be a strong fit and 2) creates gig marketplaces where interchangeable talent participates in ad hoc tasks, projects, and innovation initiatives.
Develop a roadmap to an adaptive workforce. Create an environment for cross-functional work with cross-functional teams. Think in terms of agile and swarm teams. Swarm teams assemble employees from cross-functional groups to eliminate silos, drive innovation, and solve problems. Scale up/down with contingent/gig labor and by using automation.
To learn more, check out our future of work research.
(photo by Clay Banks on Unsplash)
Categories