Event Management Technology: Key Benefits
Transparency into event spend is increasing and being demanded by executives
Event management solutions help B2B business leaders measure event ROI
Learn how to support your investment in an event management solution
"Mom, can I download this new app? I really need it!" I hear this at least once a week from one of my children. So, I ask my child three qualifying questions: Is it age-appropriate? Are the kids in school using it? Was it requested by your teacher? The bottom line is that I'm asking for justification to ensure the app has a relevant use.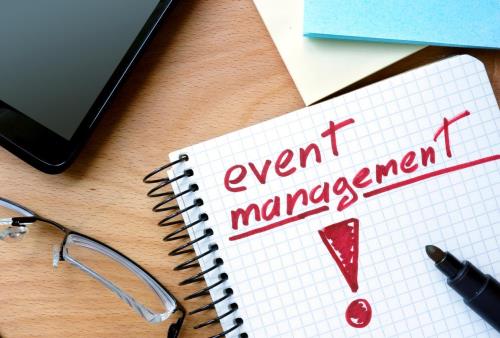 Do all of your events have a relevant use? In a recent SiriusDecisions survey on event management, nearly two-thirds of companies indicated that they host events to meet strategic goals. With this in mind, more and more executives are demanding justification of their event spend. Without technology, many companies find it nearly impossible to quantify an event, as leads collected at the booth and accumulated business cards are not indicative of success. Using an automated event management solution like Certain, Cvent or etouches can help B2B business leaders streamline their event management process, as event execution often includes intensive and manual procedures. Here are three key benefits of event management solutions:
Cost analysis. Events often occupy a large percentage of a typical B2B marketing budget. An event management solution helps marketers prove impact from event spend through detailed cost analysis and tracking. These solutions allow for the creation of detailed budget forecasting and analysis of planned vs. actual spend for year-over-year comparison. In addition, there are several features that help an event marketer perform tasks faster and more efficiently. For example, event planners can create customized workflows (which also may be required for compliance with corporate processes) or build an event Web site in a fraction of the time that it would take to complete manually, saving time and money.

Pre-event logistics and services. Events take an enormous amount of planning and coordination, starting with RFP bidding and selection process of a location and venue. Additionally, managing event logistics, including travel, is one of the key contributors to any successful large-scale event and can be a daunting chore for any event planner. An event management solution can simplify these processes, as well as help with the promotion of the event itself, pre-registration, payment support, sponsor selection, exhibit design, seating chart arrangements and pre-scheduling of onsite meetings for attendees. This not only saves event planners time but also helps defray costs.

End-to-end event lifecycle. Event planners also require ongoing support during an event and after attendees have gone home. Event management solutions aid in onsite activities, such as check-in and registration adjustments, badge printing, and one-on-one and ad hoc meeting management. Having a solution that helps manage the end-to-end lifecycle of an event helps ensure a more consistent event experience and can decrease or eliminate the need (and cost) to hire a third-party event agency/planner.