From Mall to Warehouse: GE's E-Commerce Revamp
B2B buyers often prefer to complete several e-commerce transactions in a single checkout
GE Energy Connections recently transitioned its e-commerce site to offer a "warehouse" approach
Integrating e-commerce technologies can be complex, but the benefits are significant
When organizations evolve, fitting together the puzzle pieces of the legacy and new organizational structures to form a cohesive unit can be tricky – especially when it comes to technology integration.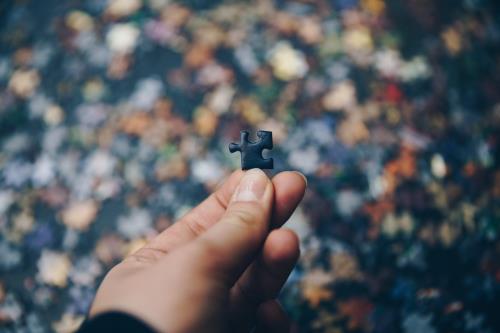 GE's Energy Connections business – which provides technologies for the transmission, distribution, conversion and optimization of electrical power – was created from three distinct P&Ls and many more business units underneath each, resulting in disparate platforms. "We all came to the table with different e-commerce technologies," recalls Monique Elliott, global digital commerce director at GE Energy Connections. "Some were homegrown, and others used external partners to create the shopping cart experience."
It was immediately clear that this disconnected approach was not sustainable. "Not only are there inherent additional costs to managing multiple platforms, but we weren't providing a consistent space for customers," Elliott says. "We needed a single brand and single face."
To deploy a new, unified e-commerce technology approach that would appeal to customers and provide greater ease of technology management on the back end, Elliott and her team progressed through a four-step process:
Talk to the customers. The first step is understanding buyers' preferences. GE completed an in-depth voice-of-the-customer study – asking the distributors, original equipment manufacturers and end users who interacted with the current e-commerce sites what they preferred. Respondents represented all three main branches of the Energy Connections business. Most importantly, did these buyers prefer an online purchase approach that resembled a trip to a real-life shopping mall, where they might enter multiple stores catering to individual industries and needs in order to buy different types of products? Or did they find it easier to shop on GE's site as if they were in a warehouse club – signing on through a single URL, buying a variety of products in the same place, and checking out with one shopping cart at the end? The VOC study showed that buyers overwhelmingly preferred the warehouse experience for their GE Energy Connections purchases, citing the need for a seamless process.
Audit existing technologies and identify the best candidates for business-wide deployment. Because the current e-commerce strategy used the shopping mall approach, Elliott and her team needed to develop a plan for transitioning the technology. They examined the three main existing technologies, noting that one of the three main businesses used a platform that was more scalable than the others. The other reason we went with one of our existing platforms was its flexibility built on microservices," Elliott adds. "They'd already gone out and found the best shopping cart functionality, the best pricing engine, the best document generation software provider, and so on. They were pulled together to create a very flexible and nimble e-commerce platform."
Integrate. Moving to the warehouse approach required significant integration effort. "There's more work required on the back end to create a seamless, clean front end," Elliott says. Fortunately, the microservice setup on the chosen platform lent itself to an agile approach, allowing integrations to occur in parallel and avoiding the need to shut everything down at once. Initial priorities included the pricing engine, the shopping cart, document generation and integration with the sales force automation system. GE released the functionality of each microservice as it came online, leaving legacy tools online and available while providing new pieces to selected tech-savvy customers and allowing them to provide feedback. In this way, the team could make the shopping experience better and smarter as additional new components came online.
Measure benefits and share lessons learned. Elliott reports that customer feedback on the new e-commerce experience has been highly positive. Shoppers particularly appreciate the new e-commerce site's faster speed and contemporary look and feel, as well as the ability to submit comments right away and see their suggestions reflected in the next release.
Overall, Elliott considers the steps that GE Energy Connections has made so far in their transition to the warehouse approach a resounding success. "While there may be additional work involved initially, the end game will be worth it," she says. In addition to providing the preferred customer experience, GE Energy Connections also saves time and money in the long term by no longer needing to manage several individual online stores within its business. She recommends that other organizations ensure they devote the necessary time to figuring out what their online buyers want in order to provide an optimized experience and allow their e-commerce business to thrive.
Digital commerce should never be a bolt-on to your current business model," she says. "It has to be a core tenet built on customer experience and productivity. And not only do you need to treat e-commerce as a core business strategy, but you also need to see it as a product rather than a project."
Categories