Ist Ihr Vertrieb bereit, um jetzt das Beste aus sich herauszuholen?
In den sozialen Medien wird viel über gesunde Fitnessgewohnheiten während der COVID-19-Einschränkungen geredet, um so durch Bewegung nach der Pandemie besser in Form zu sein als vorher. Was mich betrifft, so lasse ich Sie lieber selber urteilen, wenn wir hoffentlich alle in Austin zum Summit 2021 zusammenkommen. Die gleiche Frage sollten sich Vertriebsorganisationen stellen: Kann Ihre Vertriebsorganisation diese Zeit nutzen, um sich zu optimieren?
Mit Blick auf das Jahr 2021 müssen die Verkaufsleiter von der Anpassung an die "neue Normalität" zur proaktiven Planung für eine wirtschaftliche Erholung und die "nächste Normalität" übergehen.  In den letzten Monaten haben wir Vertriebsorganisationen genauer unter die Lupe genommen und Ansätze identifiziert, damit sie als treibende Kraft und somit fitter, agiler und gestärkt in der bevorstehenden "nächsten Normalität" agieren können. Unser Leitfaden zum Thema Planungsprämissen für 2021 hebt fünf Schlüsselmaßnahmen hervor, die Verkaufsleiter ergreifen müssen, um für sich selbst und ihr Unternehmen eine solide Grundlage zu schaffen.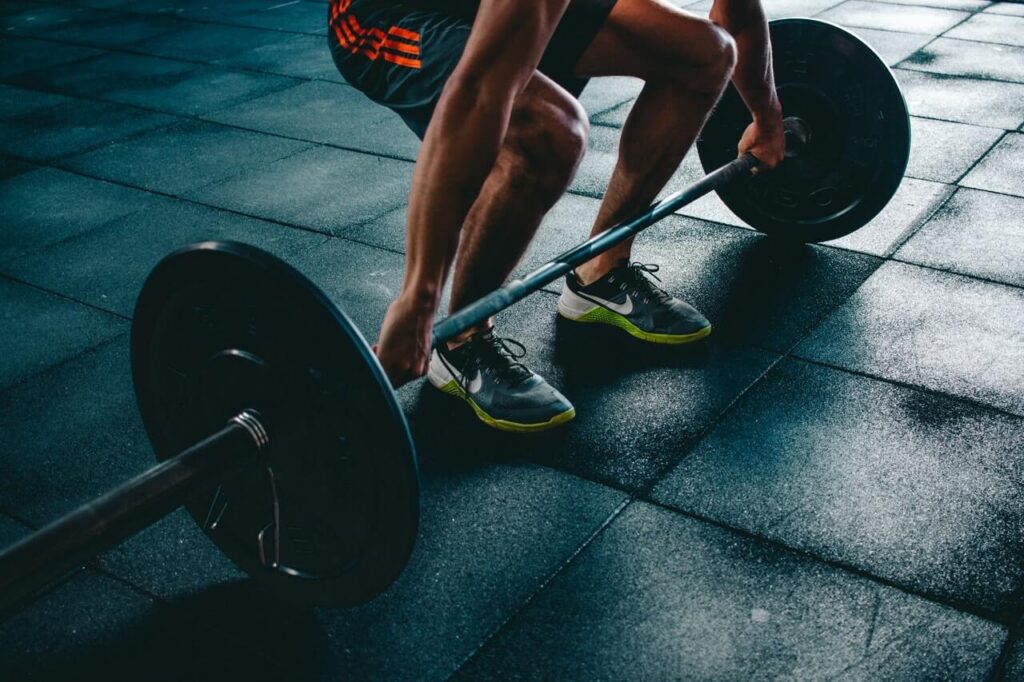 Gewinnen Sie Wettbewerbsvorteile aus Daten und Technologien
Die Ergebnisse der SiriusDecisions-B2B-Kaufstudie 2019 ergaben im Durchschnitt 18 wichtige Interaktionen von Käufern während ihrer Customer Journey. Dabei handelt es sich zu gleichen Teilen um menschliche und nicht-menschliche Interaktion (siehe "The SiriusDecisions Buyer Insights Toolkit"). Vertriebsorganisationen sollten Erkenntnisse hinsichtlich dieser Interaktionen nutzen, um ihre Verkaufsprozesse faktenorientierter und vorhersehbarer zu gestalten.
Vertriebsorganisationen, die Daten und Technologien nutzen, sind besser in der Lage, kontinuierlich intuitive und unmittelbare Erfahrungen zu liefern, die auf den individuellen Käufer zugeschnitten sind. Hierzu gehören KI-basierte Produktempfehlungen, auf maschinellem Lernen basierende dynamische Verkaufs- und Coaching-Tools sowie KI-basierte Preis- und Rabattempfehlungen.
Verkaufsleiter sollten sich außerdem mit Marketing, Kundenerfolg, Verkaufsabläufen und Verkaufsförderung befassen. Sie können so sämtliche funktionale Anforderungen an den digitalen Verkauf definieren und sicherstellen, dass Vertreter und Manager über die erforderlichen Kompetenzen für ein erfolgreiches Agieren in einer technologiebasierten Verkaufsumgebung verfügen.
Richten Sie Vertriebsstrukturen und -mitarbeiter neu aus
Die Struktur der Vertriebsorganisation, auf die Unternehmen heute bauen, ist möglicherweise für die "nächste Normalität" nicht mehr optimal. Ein weiterer Grund für eine Neubewertung von Verkaufsstruktur und personeller Besetzung ist die Tatsache, dass der Hauptschwerpunkt der B2B-Vertriebsorganisationen vor der Pandemie noch immer die Gewinnung von Neukunden war. Ein herausforderndes Marktumfeld bedeutet jedoch, dass wir uns stärker auf die Zusammenarbeit mit unseren bestehenden Kunden konzentrieren müssen, um Produktakzeptanz und Wertrealisierung zu steigern und so Kundenbindung, Expansion sowie Up-Selling und Cross-Selling zu fördern. Tatsächlich deuten die Daten des SiriusDecisions Command Center® darauf hin, dass 77,6 % des erwarteten Umsatzes aus Cross-Selling, Up-Selling und Folgegeschäften bestehender Kunden stammen werden.
Verkaufsleiter sollten neu bewerten, wie die Mitarbeiterzahl und das Budget derzeit verteilt sind (siehe Blog "Sales Investment Strategy": The Constant Balancing Act for CSOs") und sicherstellen, dass alle Entscheidungen auf dem zu erwartenden Kaufverhalten der Käufer basieren.
Modernisieren Sie ihre Kundengewinnung und Lead-Generierung
Erfolgreiche Umsatzträger bauen auf Marketing- und Verkaufsanstrengungen in allen Phasen der Customer Journey und stimmen die richtigen Ressourcen auf die richtigen Aktivitäten ab. Vertriebsorganisationen verlagern die Identifizierung potenzieller Neukunden vom Verkaufspersonal auf Business Development-Beauftragte. Das gewährleistet nicht nur eine bessere Kosteneffizienz, sondern auch einen konzentrierten Ansatz zur Nachfragegenerierung. Dazu gehören Kundengewinnungskampagnen, die durch Playbooks mit maßgeschneiderten Inhalten unterstützt werden, sowie auf bestimmte Accounts und Zielgruppen abgestimmte Abläufe von Verkaufskontakten.
Verkaufsleiter sollten auf Account-Marketing, Einkaufsgruppen, Zielgruppen, Nachfragegenerierungsprozesse und Metriken ausgerichtet sein. Anstatt einen riesigen Berg von unregelmäßig qualifizierten Leads zu generieren, müssen sie gemeinsam an einem konsistenten Fluss an Opportunities aus allen Quellen – inklusive aller Marketingkanäle – arbeiten. Dieser Fluss muss auf gezielt gesammelten Daten basieren.
Erweitern Sie den E-Commerce
Bereits vor dem Ausbruch der Pandemie deuteten die von der SiriusDecisions-B2B-Kaufstudie ermittelten Trends auf eine deutliche Steigerung der Kundenpräferenz für Online-Käufe hin. Die Studie ergab, dass der prozentuale Anteil der Online-Käufe an den Gesamtkäufen von 31 % im Jahr 2015 auf 42 % im Jahr 2019 angestiegen ist. Selbstbedienungskäufe (d. h. ohne Vertreter) stiegen von 14 % im Jahr 2015 auf 18 % im Jahr 2019. Durch den Provider unterstützte Website-Einkäufe stiegen von 17 % im Jahr 2015 auf 24 % im Jahr 2019.
Verkaufsleiter suchen außerdem nach Wegen, ihre Umsatzgenerierung kosteneffizienter zu gestalten und ihre Kundengewinnungskosten zu senken (siehe den Blog-Post "Why Not Both? How to Transform Your Buyer's Journey While Increasing Revenue Efficiency"). Durch diese beiden Trends sowie die Auswirkungen der derzeitigen Pandemie auf die Fähigkeit von Käufern und Verkäufern zur direkten Interaktion wird die Forderung nach Erweiterung des E-Commerce zu einem integralen Bestandteil der Marktzugangsstrategie immer dringlicher.
Bauen Sie auf ein partner-basiertes Ökosystem der nächsten Generation
B2B-Käufer sind zunehmend anspruchsvoll und erwarten personalisierte Erfahrungen, bei denen Provider ihre Bedürfnisse mit umfassenden Lösungen erfüllen, die die gewünschten Geschäftsergebnisse liefern. Es wird für ein einzelnes Unternehmen immer schwieriger, die Anforderungen der Kunden ohne die Hilfe anderer Unternehmen zu erfüllen. Verkaufsleiter sollten sich darum bemühen, ein Ökosystem mit Partnern aufzubauen, die sich zur Zusammenarbeit verpflichten, um ihren Kunden bessere, ganzheitliche Lösungen durch verbundene und nahtlose Kauferlebnisse zu bieten.
Verkaufsleitern bietet sich jetzt die Gelegenheit, ihre Organisationen zu evaluieren und zu stärken, damit sie in der bevorstehenden "nächsten Normalität" konkurrenzfähig sind.
Wenn Sie mehr über die hier aufgeführten Aktionspunkte erfahren möchten, laden Sie unseren Leitfaden zum Thema Planungsprämissen für Verkaufsleiter 2021 herunter oder lernen Sie mehr im kostenlosen Webinar Planning 2021: European B2B Sales Leaders.
(Dieser Blogbeitrag wurde aus dem Englischen übersetzt, hier finden Sie die Originalversion)
Categories