Is Your Sales Organization Ready To Emerge Its Fittest Self?
A popular social media meme encourages healthy fitness habits during our COVID-19 lockdown, promoting exercise as a means of emerging from the pandemic in better shape than before. As for me, I'll let you judge when we, hopefully, all gather in Austin for Summit 2021. This same question can be asked about sales organizations: Can your sales organization use this time to better itself?
Looking ahead to 2021, sales leaders must shift from adapting to the "new normal" to proactively planning for the recovery and their "next normal."  We have used the last few months to study sales organizations and to think about ways that they can enter the "next normal" as a hunk — fitter, more agile, and with more muscle. Our planning assumptions guide for 2021 highlights five key actions for sales leaders to take to put themselves and their organizations on a stronger footing.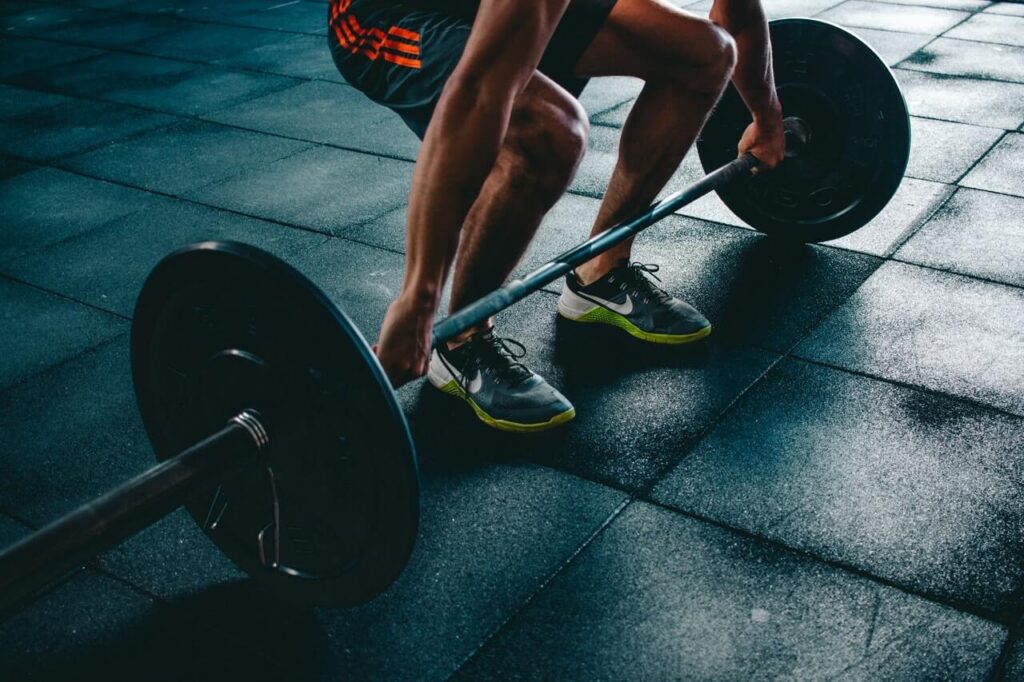 Gain a Competitive Advantage With Data and Technology
The results of the Forrester 2019 B2B Buying Study reveal that buyers have an average of 18 meaningful interactions during the buyer's journey, divided evenly between human and non-human interactions. Using the insights from these interactions can help sales organizations transform their sales processes to become more fact driven and predictable.
Sales organizations leveraging data and technology can more consistently deliver intuitive and immediate experiences that are personalized for each buyer. These can include AI-based product recommendations, machine learning–based dynamic guided selling and coaching tools, and AI-based pricing and discount recommendations.
Sales leaders can engage with marketing, customer success, sales operations, and sales enablement to define the full set of digital-selling functional requirements, and ensure reps and managers have the competencies required to thrive in the technology-enabled selling environment.
Rebalance Sales Structure and Talent
The sales organizational structure being employed by an organization today may not be the right one for the "next normal." Another reason to reassess sales structure and staffing is that, before the pandemic, B2B sales organizations were highly focused on landing new customers. However, a challenged market environment means we must put an even greater emphasis on working with our existing clients to increase product adoption and value realization to drive retention, expansion, upsell, and cross-sell. In fact, Forrester data indicates 77.6% of anticipated revenue will come from cross-sell, upsell, and renewals of existing customers.
Sales leaders should reevaluate how headcount and budget are currently allocated and ensure any decisions are grounded by the expectations of how their buyers want to buy.
Modernize Prospecting and Lead Generation
Successful revenue engines utilize marketing and sales efforts through all stages of the buyer's journey and align the right resources to the right activities. Sales organizations are shifting prospecting activities from front-line sellers to business development reps to ensure better cost efficiency but also to ensure a much more disciplined demand generation process. This entails prospecting campaigns supported by playbooks with tailored content, along with touch cadences specific to precisely targeted accounts and personas.
Sales leaders should align with marketing on accounts, buying groups, target personas, demand generation processes, and metrics. Together they must develop a consistent flow of high-quality opportunities from all sources — including the channel — on the basis of data-driven insights, rather than simply generating high volumes of inconsistently qualified leads.
Scale E-Commerce
Even before the pandemic hit, trends identified by the Forrester B2B Buying Study pointed to a significant increase in customer preference for making purchases online. The study found that overall e-commerce purchases grew as a percentage of overall purchases from 31% in 2015 to 42% in 2019. Self-service purchases (i.e., no rep involved) grew from 14% in 2015 to 18% in 2019. Provider-assisted website purchases grew from 17% in 2015 to 24% in 2019.
Sales leaders are also looking for more cost-efficient revenue generation and want to drive down their customer acquisition costs. The combination of these two trends, coupled with the current pandemic's effect on the ability for buyers and sellers to interact face-to-face, accelerates the requirement to scale e-commerce and to make it an integral part of every route-to-market strategy.
Build a Next-Generation Partner Ecosystem
B2B buyers are increasingly demanding and expect personalized experiences in which their providers meet their needs with comprehensive solutions that deliver their desired business outcomes. It is becoming more difficult for a single company to meet its customers' requirements without help from other companies. Sales leaders should look to establish an ecosystem of partners committed to working collaboratively to deliver to customers better, more holistic solutions via connected and seamless buying experiences.
Sales leaders have been given the opportunity to reexamine their organizations and to make them fitter and stronger to compete in the "next normal." For a deeper dive into the action items here, download our 2021 Planning Assumptions guide for sales leaders. To learn more about what the future of sales will hold and to get actionable advice to come out ahead, explore our 2021 B2B Summit North America event.