How Do I Choose a PR Agency?
Public relations (PR) agencies help organizations maintain a positive brand perception and relationships with key stakeholders and influencers
Many PR agencies have expanded beyond traditional media relations to include influencer relations, social media, content marketing and multimedia
This post summarizes the landscape for North American B2B focused, mid-size PR agencies
The public relations (PR) and communications landscape is rapidly evolving. As PR agencies diversify their offerings to shore up their business with changes to editorial staffing and rise in impact of social media, PR agencies are moving away from calling themselves "PR agencies," rather than redefining the category. At the same time, our clients are still looking for PR agencies to take on traditional PR work, like media and analyst relations and press release development.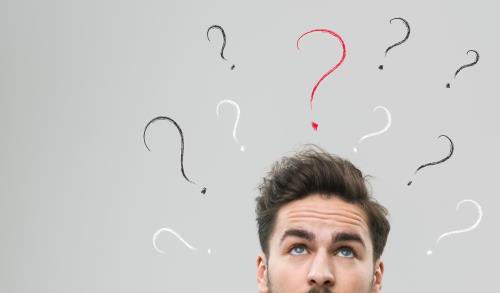 We are very excited to unveil the first SiriusDecisions SiriusView evaluating mid-sized PR agencies. This report evaluates six North American-headquartered, mid-size (between $5MM and $50MM in annual revenue) PR agencies.
The following excerpts focus on when to consider each vendor we covered in the guide:
Bateman Group. B2B organizations moving beyond tactical PR and needing assistance merging corporate positioning with themes valuable to media and influencers via content should evaluate the agency's Storyline Workshops. Companies launching charter PR projects before signing up for an ongoing retainer, should evaluate other agencies.
InkHouse. Companies that use a PR agency to refine their corporate stories and establish thought leadership with an emotionally driven narrative for buyers can benefit from InkHouse's approach. Organizations looking for PR programs fueled by only product and service placements would be better served to bring that function in-house.
Matter Communications. Companies that have recently conducted a messaging exercise should consider Matter Communications because of its ability to align corporate messaging to the influencer landscape with a media messaging platform. Biotechnology and pharmaceutical companies should seek other agencies that have more industry expertise, influencer relationships and technical expertise.
PAN Communications. With a methodology to advance PR programming by leveraging personas, PAN Communications should be on the short list for companies that use the SiriusDecisions Buyer Persona. Financial or business services organizations should seek PR agencies with influencer relationships and a proven track record in those industries.
Racepoint Global. Larger organizations that want a PR agency to help with influencer and stakeholder identification and management should evaluate Racepoint Global for its influencer identification technology. Companies under $100 million in annual revenue should leave Racepoint Global off the short list and consider agencies with similarly sized clients.
SHIFT Communications. Healthcare technology companies should have SHIFT Communications on their short list, based on its deep domain expertise and experience with the influential Healthcare Information and Management Systems Society event. However, the company's strategy for earned media can be overwhelming for companies looking for a PR agency to drive executive visibility with a speaker's bureau and awards.