How to Pick the Right MRM Solution
The explosion of new marketing resource management (MRM) solution offerings gives marketers many choices – and a need for structured decisionmaking
First define requirements in the four areas of MRM functionality: planning/budgeting, project management, asset management and communications
Evaluate build vs. buy and suite vs. pure-play considerations to develop a focused list of MRM solutions to meet requirements
Marketing resource management (MRM) systems have been around for many years, but they're undergoing a renaissance these days. B2B marketers are increasingly comfortable working with technology, while MRM solution vendors have become more attuned to marketing work styles and requirements. The growing interest in MRM solutions has led to a tremendous increase in new offerings in this space, giving marketers a wide array of options and the need for a structured decisionmaking approach. Use the three-step MRM considerations process to scope your requirements, resolve build-or-buy choices and narrow your vendor selection.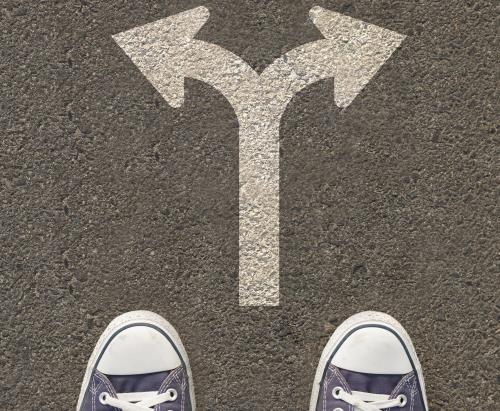 Step 1: Determine Functionality Requirements
SiriusDecisions defines MRM technology by the following functionality areas – considered most relevant for B2B marketers. Ensure that your functionality needs are clearly identified at the start of the process.
Planning/budgeting. This function offers a central source of record for marketing plans, budgets, forecasts and actual spend. It supports hierarchical allocation models to distribute and manage budget for multiple entities, and across activities that span extended fiscal periods.
Project management. This function enables project teams to know who is working on what project, and when and where they're working on it. Capabilities include job requests, task and resource assignment, applied workflow processes, and review/approval of work-in-progress materials.
Asset management. This function provides a secure central repository for marketing materials with version control management. It stores a wide range of file types, generates asset renditions in alternate formats, and associates assets with key metadata and usage information.
Communications. This function shares information about budgets, projects and assets with stakeholders. Functionality includes collaboration, reporting and a marketing calendar.
Step 2: Make the Build vs. Buy Decision
Once requirements are scoped, marketers frequently encounter organizational bias to configure existing tools or leverage in-house expertise to meet these needs. Evaluate build vs. buy considerations and gain consensus from stakeholders before moving forward.
Build considerations. The options for building MRM functionality generally take three forms. The first is to use existing productivity solutions. Applications such as Excel, PowerPoint, and email programs are used frequently for budgeting/planning, project management and communication. They can be effective for a long time (especially for smaller companies), but they don't meet all functionality requirements and have fundamental issues with scale and version control. The second option is to leverage other in-house applications, such as SharePoint, Salesforce or JIRA, to meet requirements. However, these applications are not MRM-specific, and may not be highly configurable given IT policies and requirements to support multiple internal use cases. The third option is to use internal development resources to build a custom solution. But internal resources may not be around forever, and providing ongoing support for homegrown applications can be difficult and resource intensive.
Buy considerations. Purchasing an MRM solution provides marketing-specific functionality, although it will likely require configuration to meet certain requirements. The cost of an MRM solution is usually the initial inhibitor of this approach. Marketers must gather as much information as possible on solution costs and benefits, and build an objective business case to justify the investment.
Step 3: Choose Between Suites and Pure-Play Solutions
If the organization decides to buy an MRM solution, marketers must next evaluate the pros and cons of suites vs. pure-play offerings to identify a list of potential solutions.
Suite considerations. Suites are appealing because they offer full MRM functionality with a common database and a consistent user interface. This reduces the need to integrate separate applications, and decreases the overhead of multiple systems. The drawback is that many MRM suites are built on older technology (offered on-premise or hosted) with a less intuitive interface. Additionally, while suites support all MRM functionality areas, they are generally stronger in some areas than others. Suites tend to be more expensive and have longer implementation timeframes than pure-play solutions.
Pure-play considerations. Pure-play solutions focus on one or two areas of MRM functionality, such as planning/budgeting or project management and communications, and offer deep functionality in their domain area. These solutions are commonly delivered as a software-as-a-service offering, making them attractive to marketing buyers due to lower costs, rapid implementation timeframes and limited need for internal IT support. Pure-play solutions require greater integration with other applications, although most vendors offer pre-built connectors and/or application programming interfaces to address this. Depending on your functionality requirements, two or more solutions may be necessary to meet defined MRM needs.
If you're in the market for an MRM solution, rushing to start by evaluating vendor offerings is very tempting. Unfortunately, this approach quickly leads to confusion and functionality overload. Start by clearly defining your requirements and using the considerations process above to reduce your solution options to a manageable number. Once you've done your homework, join us in May at Summit 2016 in Nashville to check out the many MRM vendors sponsoring the Marketplace. You may just find the perfect solution while you're there.