How to Avoid Cooking Up an RFP Disaster
Creating, issuing and reviewing RFPs is a time-consuming process
Oftentimes, companies rush through this process and create more work in the long run
In order to streamline the process, use these best practices for your RFPs
With the holiday season upon us, people are dusting off their cookbooks with those special recipes that have been refined over several generations. We start out with memories of our grandmother's sugar cookies or our Aunty Betty's pot roast, but if we don't do all the steps correctly, or if we use the wrong ingredients, we can end up with a holiday meal to remember for all the wrong reasons.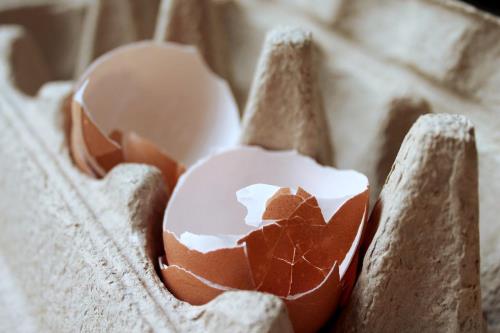 Being in the holiday spirit, I wanted to discuss some of the right recipes and ingredients you need to avoid running a disastrous selection process for a service provider or agency. Including even just one of the following elements in your request for proposal (RFP) process is a recipe for selecting the wrong service provider and making the selection process more painful than it needs to be:
Lack of practitioner involvement. The decisionmaking process for hiring an agency should always include input from the team that will interact with the agency on a daily basis. If the process is being led from above without the team's direct involvement, both the agency and the team managing it will be set up for failure, with misaligned expectations and deliverables.
"Us vs. them" mentality. You are looking for a business partner, not playing a video game – so treat the candidates accordingly. Too often, people approach agencies with their guards raised much too high, unwilling to participate in small talk or share insight into what makes them tick. They want your business, and you need someone to do business with you. Remain vigilant – but be a human.
Poorly defined scope of services. If you don't know what you need, how will you know what to shop for? Without a clear picture of the services or projects, insight into how the internal team will assist, or an exact definition of what you need the service provider to do, it is extraordinarily difficult to engage potential partners. Many of the companies we speak with have a general sense of what services they want, but haven't formally defined the scope. Have the scope of services buttoned up so that conversations are productive and billing estimates are accurate.
With 2016 right around the corner, companies are undoubtedly looking to bolster or augment their service provider and agency rosters. It is very easy to skip important steps in the selection process and not have the necessary ingredients in place before reaching out to agencies, especially with end-of-year deadlines looming. Keep the mistakes described in this post out of your process to avoid cooking up an RFP disaster.