Is Customer Misery a Messaging Goldmine?
Misery is bad. It's a state of frustration, unhappiness, distress and a longing for change or a path to greener pastures. We wouldn't wish it on anyone, but it exists – in our daily life, in small or large doses, at home and in the office.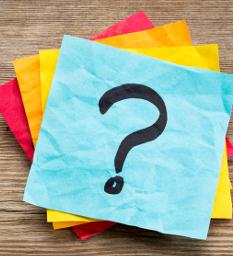 When marketers develop messaging, the output generally doesn't focus on misery. It's positive – highlighting the company or product or solution value in the most favorable light. The offering is described as "faster, bigger, smaller, unique, saves time, saves money, blah blah blah." We've all been exposed to this type of generic messaging, and we know it often doesn't work well. For effective messaging that attracts, connects and compels the target audience to action, organizations might want to consider focusing instead on misery.
Recently, we conducted a messaging workshop for a group of technology marketers at a data security company. The client's goal was to move from product to solution marketing. We started the day with a lesson on the importance of audience-based marketing and how developing buyer personas can help drive more effective messaging.
We covered the SiriusDecisions buyer persona template and introduced our value proposition construction model. Then we broke the class up into teams for an exercise in persona-based messaging.
One group's result was an illuminating example of finding a messaging goldmine in misery. This team went beyond the IT buyer personas the company commonly focused on and targeted a new buying center – the chief legal officer. When it comes to data security, the legal buyer cares most about compliance, and the utmost personal misery that this persona fears is going to jail for a compliance failure. So, the messaging that this group developed highlighted the company's ability to help the legal buyer ensure compliance and minimize risk. They even tossed in a "get out of jail" card as a potential lighthearted campaign theme.
Another group focused on the CIO persona and developed messaging around the CIO's personal challenge of keeping a seat at the executive table. Messaging described how partnering with the company could help CIOs execute on data initiatives and hone their strategic acuity through access to industry trends, technology and experts.
Overall, the key to "misery messaging" is making a personal connection with the persona and conveying value by describing how the offering can address the persona's issues or administer relief. Get under the covers to understand the persona. What's keeping them up at night? What's impeding their professional success? What is their misery? The more granular marketers get about persona challenges, the tighter the alignment of the message with individualized buyer attributes and needs.
Categories