Key Takeaways From Two Forrester Wave™ Evaluations On Insights Service Providers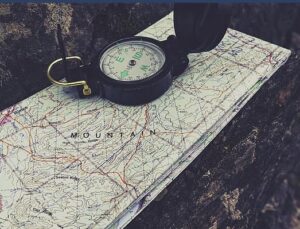 Continuing our coverage of insights service providers, we recently published two Forrester Wave™ reports exploring and evaluating the current landscape.
"The Forrester Wave™: Enterprise Insights Service Providers, Q2 2020" assesses the end-to-end capabilities of 13 services providers with heritages that tend toward traditional consulting and technology services backgrounds. "The Forrester Wave™: Specialized Insights Service Providers, Q2 2020" looks at firms with a more diverse set of origins. Telecom providers, technology vendors, and pure-play insights firms are excellent options for certain projects and often for organizations with a preexisting technology, infrastructure, or staff augmentation partnership. Pure-play analytics providers, while often smaller, bring expertise that rivals larger competitors.
What a crowded space! We began our research into insights services several years ago, identifying an end-to-end service offering that helped customers deliver business value by addressing problems with data and analytics solutions. We've now done three rounds of the Forrester Wave. This current round started with a difficult selection process and ultimately whittled down the field with a minimum market presence. The evaluation into the insights services market included 26 vendors across the two Waves. If you're not familiar with the process, Forrester's Wave evaluation includes a vendor questionnaire, 90-minute briefings, and customer reference interviews. Over the past few months, we spoke to 65-plus companies from almost every industry, all engaged with an insights service provider for help in getting value from data-derived insights.
So what stood out? We found that:
Leaders explored alternative and differentiated data sets. Insights service providers that invested in deriving insights from different assets break away from the pack in the value they deliver.
Insights delivery and implementation are not nice-to-have features. "The value of an idea lies in the using of it," said Thomas Edison. Likewise, insights must be delivered and actions implemented to derive value. Embedded insights transform business processes. Digital twins enable scenario testing and decision support.
Capacity building and change management are key to implementing insights and delivering value. The mark of a successful engagement will be in teaching teams to fish — not just in giving them one.
Please take a look at the reports and schedule an inquiry for more details for more help in navigating the diverse landscape of insights service providers.
(This blog was coauthored by Jeremy Vale and Daniel Weber, who supported the Wave process.)
Categories