Learning Management Systems Functionality
Recently, my colleague Jay Famico penned a blog post on selecting a learning management system (LMS). He noted that it's important to understand your requirements and translate them into the key features to use when evaluating or selecting a LMS.
My post focuses on the features to look for in an LMS that will ensure your system meets the current expectations of online learners. LMS technology is a rapidly changing field that is currently experiencing a tremendous amount of investment and growth, which means that you should plan the need to evolve with those changes into your LMS review cycle.
LMS functionality is most easily divided into two areas: administrative and course design.
Administrative. Administrative functions include the reporting, control, setup and enrollment functions of the LMS that allow you to operate your e-learning efficiently and effectively.
Course design. Course design functions include elements that impact the ease of creating effective e-learning content, as well as the delivery of a high-quality learning experience that engages learners and enhances their retention and application of the material.
Using this segmentation, I've noted 12 administrative and 12 course design functions you should consider when evaluating LMS vendors. These functions will not be of equal weight to every organization, but when combined with the scoping activity outlined in Jay's post, they will allow you to prioritize the features most vital to your organization.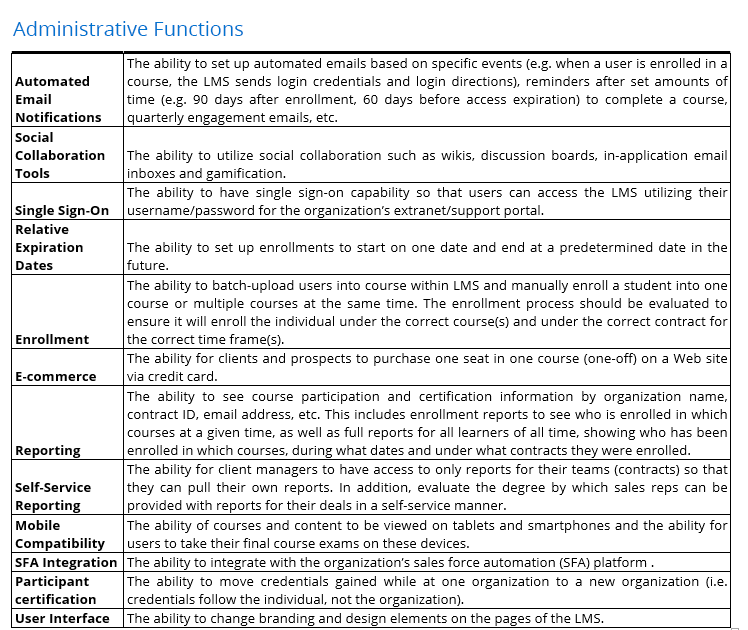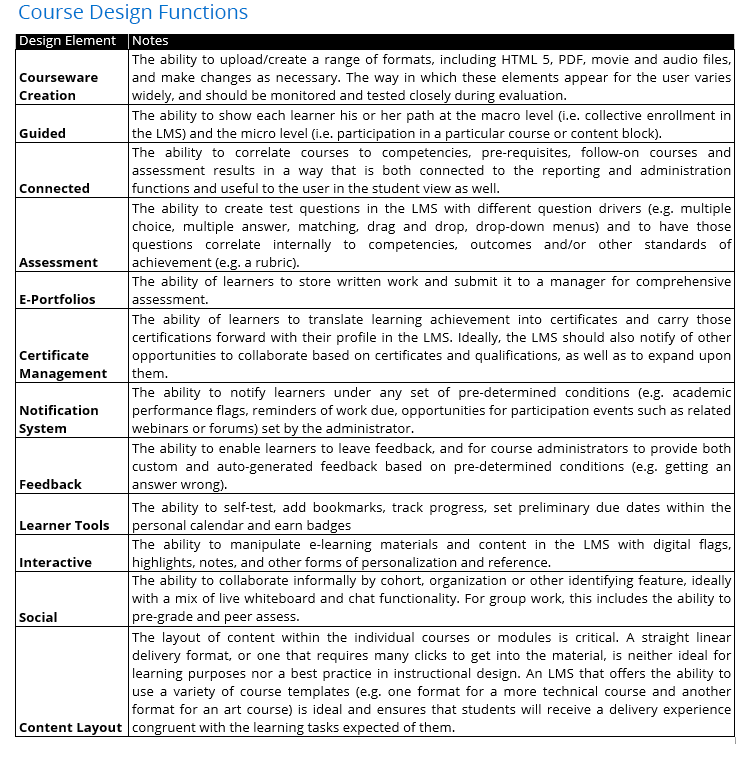 Categories